The exceptionally beautiful 2017 Acura NSX makes waves at the Canadian International Auto Show.
The drool-worthy 2017 Acura NSX made its Canadian debut at the Canadian International AutoShow and it is every bit as awe-inspiring, if not more, as the previous model.
The NSX is on par with the likes of the McLaren 570S Coupe and Audi R8s, although its V6 hybrid engine is lesser than the others' V8 and V10, respectively. This sportscar is powered by a 3.5-litre twin-turbocharged V6 hybrid engine mated to a 9-speed dual clutch transmission with an output of approximately 500 horsepower and 406 lb.-ft of torque.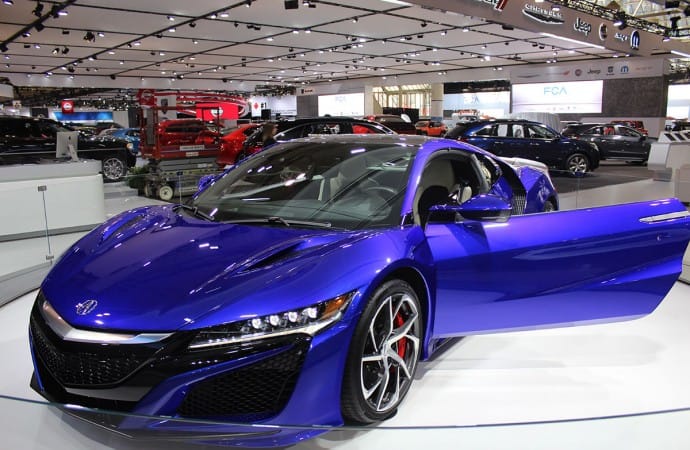 Because this vehicle has seven different heat sources, plenty of airflow is absolutely necessary. To provide cooling, airflow is managed through 10 different heat exchangers including the front engine radiators, the transmission gear cooler and the hybrid power distribution unit.
The 2017 NSX uses an aluminum-intensive space frame to improve rigidity while supposedly being lighter. But the truth of the matter is that the 2017 NSX has a curb weight of 3,803 lbs. while the 2016 weighs in at about 3,700 lbs.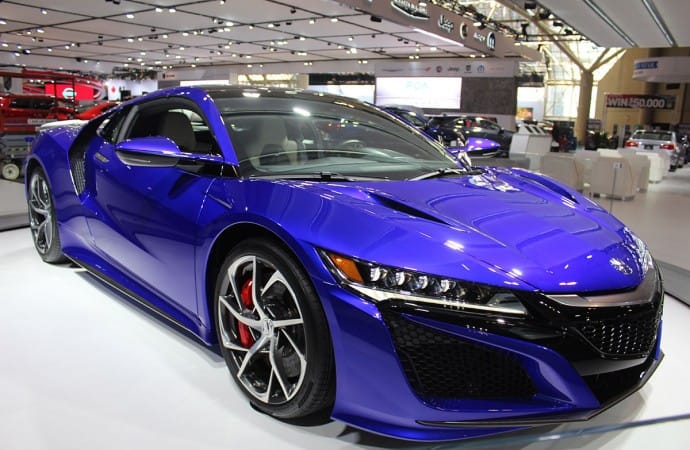 But who really cares about a few extra hundred pounds on a supercar this gorgeous? The 2017 NSX features flush-mounted automatic power pop-out door handles, LED daytime running lights, LED brake lights as well body-coloured side mirrors that boast a reverse auto tilt-down feature.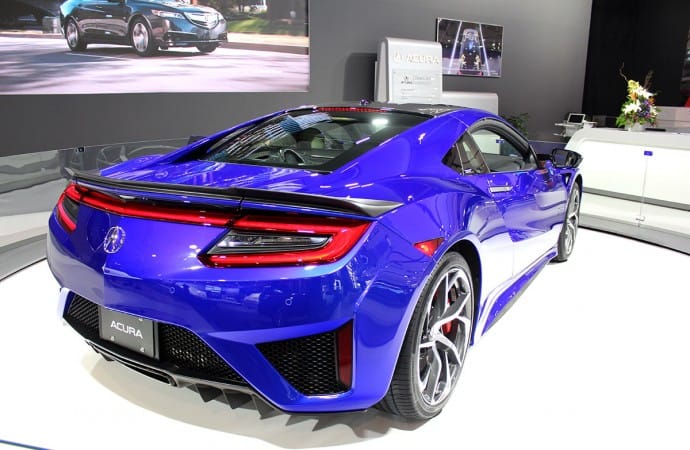 The interior is just as magical. You and your buddy can seat comfortably in the NSX's standard perforated Milano leather and Alcatara-trimmed seats. Like most supercars, the NSX also has a push to start button, a rear window defroster (for those of you who don't like keeping this tiger in a cage all winter long) and surprise-surprise, cup holders that slide into a slot in the centre console on passenger side. Hurray for coffee!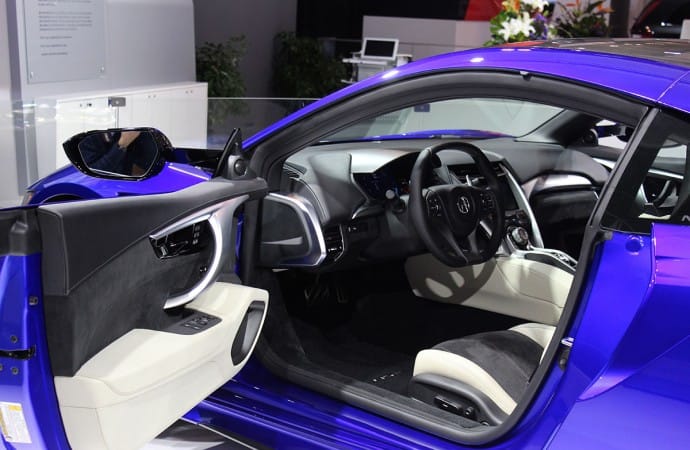 The NSX also features an anti-lock braking system, electronic brake distribution, vehicle stability assist, brake assist, multi-angle rear view camera and a tire-pressure monitoring system.
For more autoshow coverage, be sure to follow us on Facebook, Instagram and Twitter.
Source: HondaNews