It can be made to have almost everything you need to trek through the jungle, or tackle a desert.
I've always looked longingly at old Land Rover Discovery models; wishing I could buy a well-used one for cheap, and keep it running with a bit dedication. Yet the warnings and scorn of my colleagues have always kept me wavering. "It'll break down," they say, or "why do you hate yourself?" they muse. It doesn't help that Land Rover took away the "Discovery" nameplate in North America and replaced it with LR3 and LR4 (reviewed here) for a time.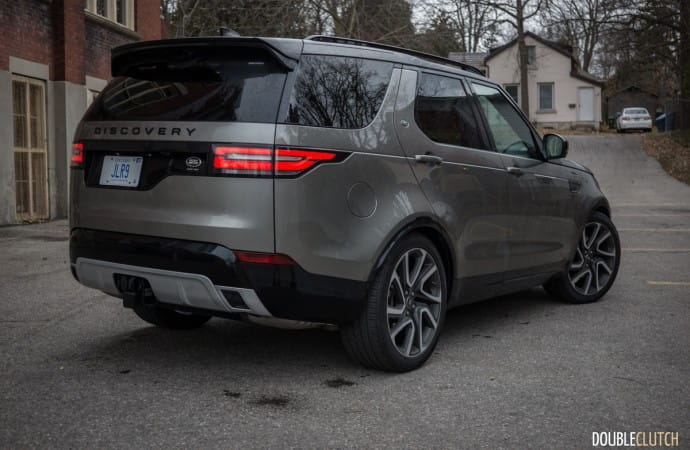 I was left with the 2004 and earlier years if I wanted a "Discovery." This didn't stop my unrelenting desire to own what I perceive to be one of the ultimate adventure vehicles. I love the look of the older ones anyway. Nothing screams "let's go on a quest" more than an old Disco. They are just fantastic, with that big greenhouse in the back, and that slow, lumbering relentless attitude to off-roading. They just make me want to go out and, well, discover things.
Mercifully, the gods of reliability have begun to to look favourably upon the Land Rover brand. The newer models, while no Toyota, don't seem to munch through bushings like tater tots, turn themselves into Land Rover shaped piles of rust, or have electrical problems that would make Thor uncomfortable.  But most importantly the "Discovery" nameplate is back. I've been driving the 2018 Land Rover Discovery HSE Si6 this week, and I can't wait until these models are 17 years old and have 365,000 km on them so I can impulsively buy one.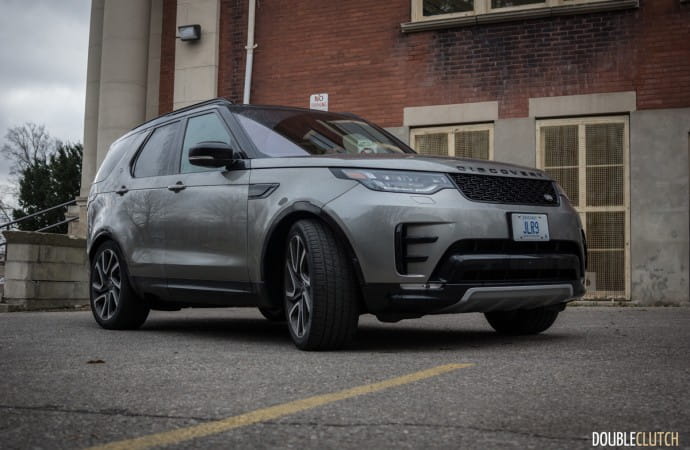 Visually, the echoes of the older Discovery are there. The tall rear section, fairly vertical features, and high overall height remain. However it almost looks like Land Rover took the old Discovery and ran it through a rock tumbler. I miss the distinctive boxiness. They tried to offset the rear licence plate to the left of the tailgate like the older ones. But for some reason, it looks odd. Even with these complaints though, overall, I really like how it looks. Big and imposing; still waiting for adventure. My tester was on massive 22" wheels, which look great, but negatively affected the ride.
I've been fortunate enough to actually do some off-roading with with one of these earlier in the year. And while obviously the majority of buyers will seldom see more than a gravel driveway in their Discovery, I can tell you that Land Rover built this thing to be genuinely capable of munching through trails. Riding in one of these on a rocky trail through a tree-filled forest, is what I imagine it would be like riding on top of a massive grizzly bear: Powerful, relentless, and capable of wading through streams, and walking over rocks and roots without a second thought or even a single misstep.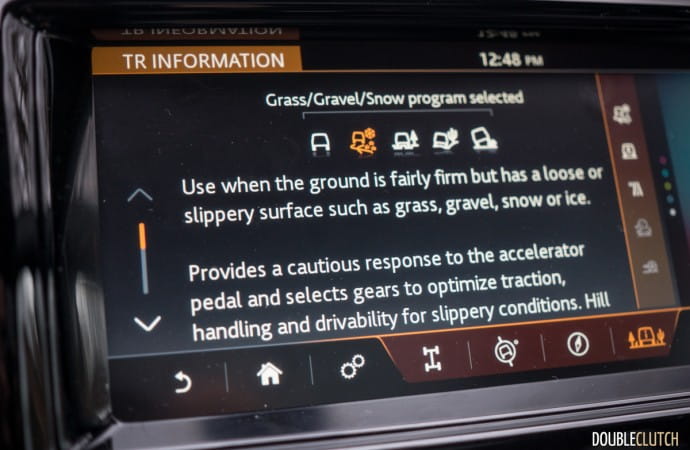 This is due largely to Land Rover's Terrain Response 2 Driving Modes. (The HSE Luxury Trim is the one to get if you want the high and low-range transfer box and the adjustable air suspension as standard, but it can be added as a package to lower trim levels.) With these features, if you don't know what you are doing, just leave it in "Auto" and the car's brain will select the appropriate ride height, throttle response, traction control, differential setting and gearbox setting.
If you fancy yourself able to select the correct mode for the correct terrain, click the dial over to "Rock Crawl", which will lock differentials where necessary, raise the ride height, and allow smoother more predictable throttle response. Other modes available include options such as "Mud Ruts" and "Sand." The point is, without getting too technical, that Land Rover has put a lot of engineering into making sure you can get where you need to go.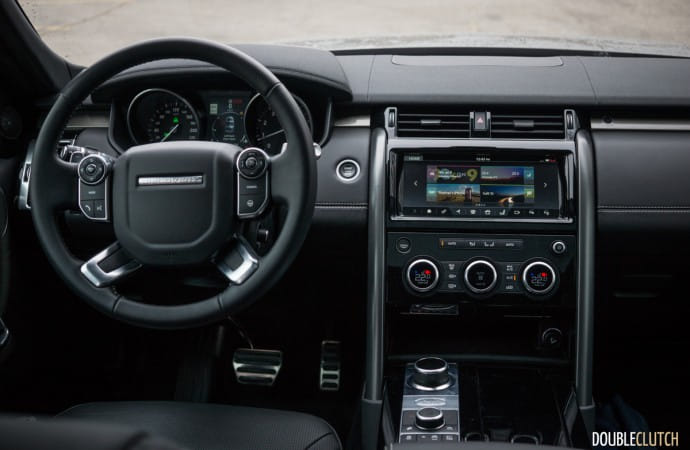 The Discovery glides over uneven terrain, the position of the tires are communicated through the steering wheel, and since this is no longer a body-on-frame vehicle, the independent rear suspension allows for very impressive articulation over rough trail features. This allows the cabin to remain remarkably flat as you float over ruts, rocks, and roots.
Gone are the torquey V8s of the past. This Disco comes with either a 3.0L turbocharged diesel (254 HP, 443 lb-ft torque) or a 3.0L supercharged gasoline V6 with 340 horsepower and 332 lb-ft. of torque. My tester was the HSE Luxury trim with the gasoline engine. Even though the Discovery is big, with that power plant, it boogies. 100 km/h happens in 7.1 seconds accompanied by some excellent engine noises. Power delivery is smooth and predictable and unwanted engine or road noise is kept to a minimum in the cabin.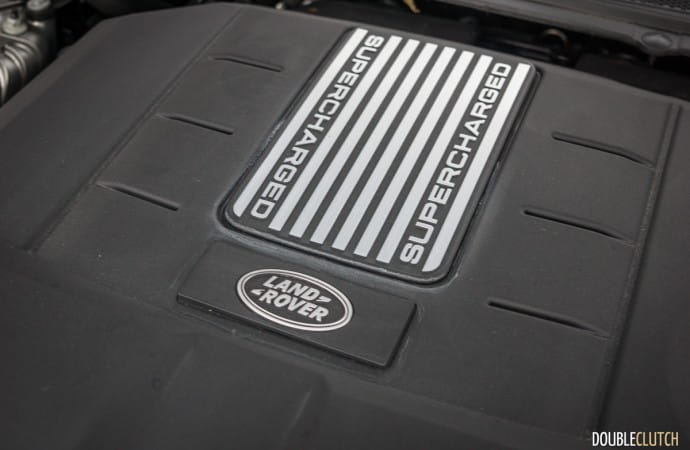 Even though this isn't a Range Rover (reviewed here), the Discovery still feels luxurious on the road. Since it shares a platform with the Range Rover, the ride is smooth and controlled. It has a very aristocratic attitude; it would be happy turn up its nose and drive right over your CR-V (reviewed here). The ride still exhibits some truck-like motions that, while I personally found endearing and expected, some might find annoying. Also, the 22" wheels, while lovely to look at, remove a lot of the plushness over bumps, causing the Discovery to occasionally crash over road features.
The large body motions didn't mean that it was difficult to maneuver, as quite to the contrary, the accurate steering allowed me to point the Discovery with ease. It was a very easy vehicle to drive. The brakes inspired confidence and the transmission seemed to know what gear it needed to be in without any issues. Operating the Discovery was a pleasure.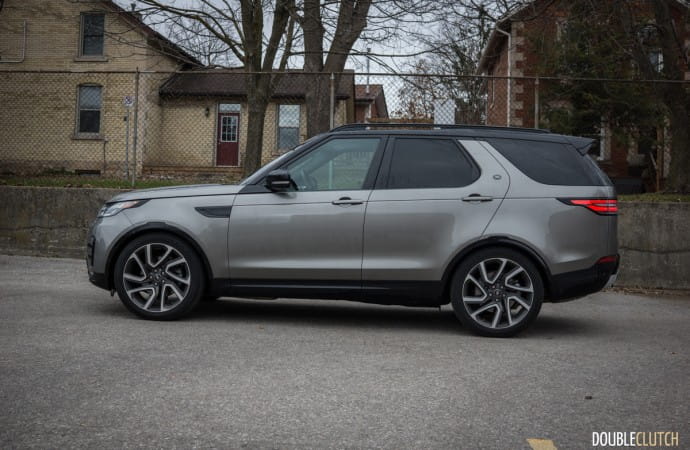 The interior was well finished. High quality leathers and a fantastic steering wheel made sure I felt pampered as I commuted to work. I found the seats comfortable and the butterfly headrests were a nice touch. But Land Rover didn't just think of you. Your passengers won't be complaining any time soon either. The optional 7 Seat Luxury Climate Comfort Package (a whopping $1,940 mind you) will extend the heated seats all the way to the third row. If you don't have any passengers, you can remotely fold the seats with a switch, leaving a cavernous storage area.
The controls were a bit of an issue for me. I found the InControl Touch Pro system a bit laggy and difficult to understand. And for some bizarre reason they put the volume knob on the far side of the driver, so I genuinely couldn't reach it without leaning forward (maybe prioritizing their right-hand-drive homeland?) It was all redeemed with some really nerdy info pages that give you a visualization and explanation of your driving modes and even tells you which differentials are locked.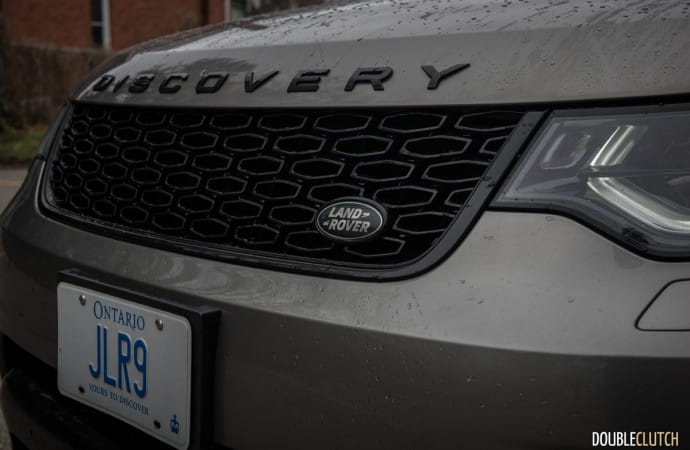 The gasoline-powered Discovery starts at $63,000 but the sky is the limit really. My tester had options like the $2,040 headrest rear seat entertainment screens, a $1,020 heads up display, but you can also add on a Cabin Air ionization package (no idea how that works) or an $410 dollar Activity Key, which is basically a little fitbit that you wear on your wrist so you can lock your car then go surfing.
The point is that Land Rover really has made a near perfect adventure vehicle. It goes anywhere, it will keep you safe and comfortable, and can be made to have almost everything you need to trek through the jungle, or tackle a desert. Is it a worthy successor to the Discovery of yore? I think so. Perhaps one day I could own one of these, instead of an early generation Discovery, so I don't have to spend my weekends filling holes with bondo, or chasing down electrical gremlins, and instead spend my time ripping through forests and driving through rivers. Time will tell… time will tell.
See Also:
2018 Land Rover Discovery HSE Td6
2017 Land Rover Discovery Sport Dynamic