The Alltrack is a beefed up and more capable Golf SportWagen.
Originally debuting at the 2015 New York Auto Show,  the 2017 Volkswagen SportWagen Alltrack is VW's attempt at creating a vehicle that is both practical in the city and capable in the country. The VW Group was able to achieve this with the Audi allroad quattro line, essentially bringing to market a taller, beefier version of the A4/A6 avant. VW has decided to introduce a Golf SportWagen Alltrack, and just like the A4 allroad, the Alltrack is a raised and offroad induced Golf SportWagen.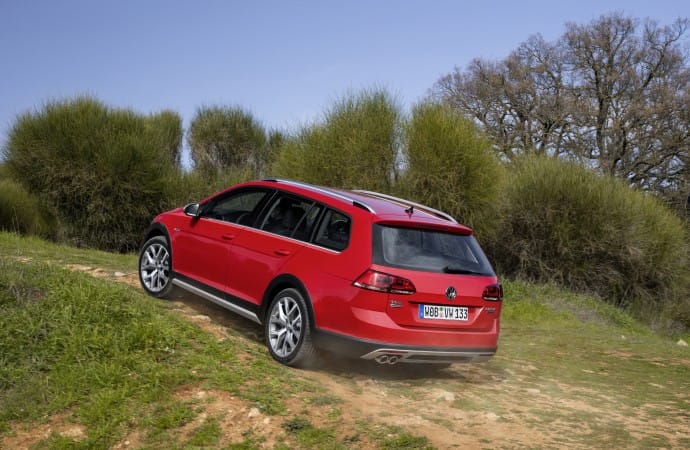 What you get with the Alltrack is a cheaper, but direct competitor to the Audi allroad, and Subaru Outback. The Alltrack is raised 0.8 inches over the regular sportwagen, and features VW's 4Motion all wheel drive system which is front wheel drive biased (for fuel economy) but has the ability to send 50% of the power to the rear wheels, when slippage is detected. An "offroad" mode may be available, which will help the Alltrack deal with various terrain.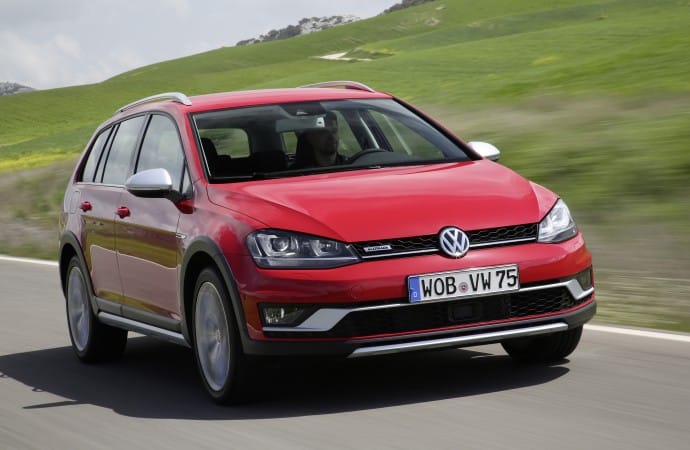 The exterior is made to look more rugged with plastic cladding (as seen on the allroad), larger wheels, and thicker tires. It is also interesting to note the brushed aluminum finish on the mirrors and roof rails which nicely completes the package. The interior will come nicely appointed and equipped with some of the latest features including leather sport seats, panoramic sunroof and a 6.3″ infotainment system. An optional technology package will introduce a further array of options such as adaptive cruise control, emergency braking and fender premium audio system.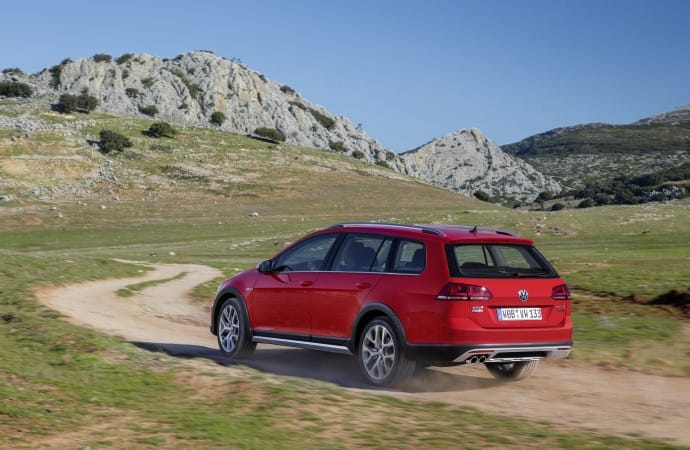 The Alltrack, here in Canada, will be powered by a 170HP Turbocharged, direct-injected engine, coupled initally to a 6 speed automatic transmission, with choice for a manual later on in the year.
The VW SportWagen Alltrack is set to arrive at dealerships this summer.