Yamaha has proven with the Super Tenere an understanding what it means to ride off-road.
I've recently started to understand the beauty of adventure bikes. There is rapture in being able to spy a road and turn down it, without having to worry about its condition. Gravel, dirt, puddles, it all goes on an adventure bike. It's only once I started riding adventure bikes more often that I began noticing all these opportunities for exploration. While on the 2016 Yamaha Super Tenere, I had the chance to explore some of these trails in comfort.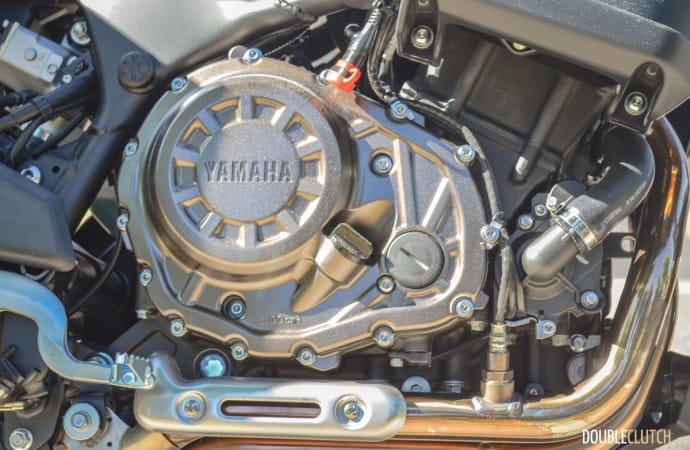 The Super Tenere fills the role of Yamaha's most powerful adventure bike, powered by a liquid-cooled 1200cc inline twin. It looks the part as well. Tested in black, it is also available in Yamaha's 60th Anniversary Yellow. The entire bike has a very distinct character: a no nonsense, challenging attitude. I particularly liked the appearance of the vents on the profile of the bike; Yamaha has been utilizing asymmetry to their advantage, a design skill mastered on the BMW S1000RR and Yamaha's own XSR900. Yamaha opted to go for the flatter, upright front end, which I found to be much more visually appealing than the beak-like appearances of the Suzuki's V-Strom 1000 (reviewed here).
The windshield is adjustable and quite capable of directing torrents of wind over your helmet. You will be comfortable. Ergonomics of the Super Tenere have been well researched and honed. That being said, at some points I did feel as if the handlebars were a touch too high, causing my forearms to be under strain. The seat is generously padded and adjustable between 34.3 inches and 33.3 inches. Shorter riders can choose a shorter, narrower seat as an option during purchasing.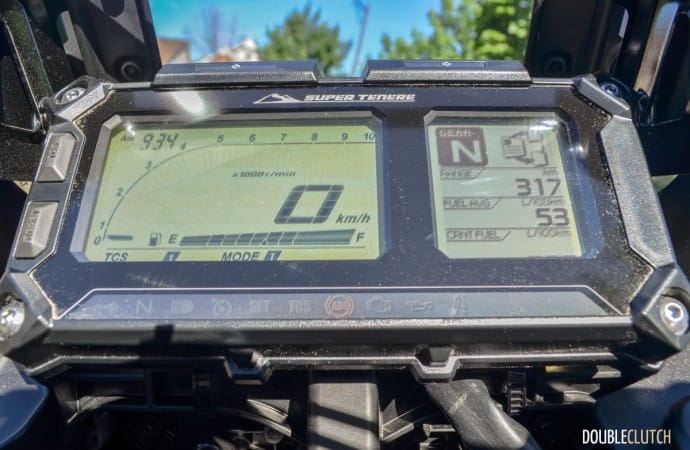 Yamaha has proven with the Super Tenere that they understand what it means to ride off-road. When riding on paved roads, seated and cruising, the rubber on the foot pegs keeps your feet comfy and secure. Should you need to stand, the rubber from the foot pegs will sink downwards, and your feet will be held firmly in place by the texturized metal framing the pegs. The importance of this stems from the necessity to steer with your feet when riding in rough terrain. The Super Tenere is also fitted with other off-road friendly features, such as a skid plate, hand guards, and the extra ground clearance of adventure bikes.
For long rides and weekend getaways, the Super Tenere is well equipped. Two powerful cat-eye projector headlights ensure comfort of the mind during night riding. Yamaha's Chip Control Throttle (YCC-T) system allows for traction control, throttle modes, and cruise control as well. Traction control has two modes when on, one of which eliminates wheel spin completely, while the other one limits it. Fortunately, for experienced riders, the traction control can also be shut off.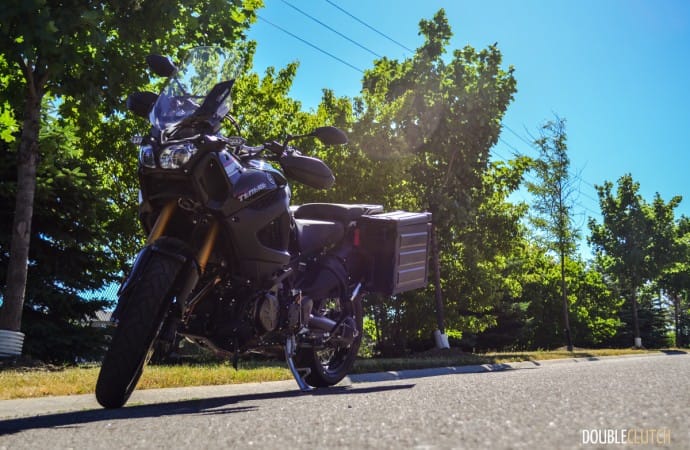 Throttle modes are straightforward, S mode offers the maximum control, while T mode reduces the initial bite of the throttle by a significant degree. In either mode, throttle output is smooth and consistent. The Super Tenere pulls evenly up till about 8,000rpm, past which the power level basically plateaus. Nothing about the transmission was difficult or overly clunky and the clutch was light enough for heavy use, while responsive enough for the more challenging off-road sections.
The electronic suspension system is highly customizable. Damping can be adjusted to 3 different bases, with 7 different sub-options to tweak. Though this may seem like a bit of overkill, the difference is quite noticeable with every notch. Preload is adjustable at both ends, which is useful for riding with a passenger or with luggage. The wonderful suspension on this bike builds on its versatility even further, making the bike a strong contender in the adventure bike category. That being said, Honda's 2016 CRF-1000L "Africa Twin" is leading the market without a doubt.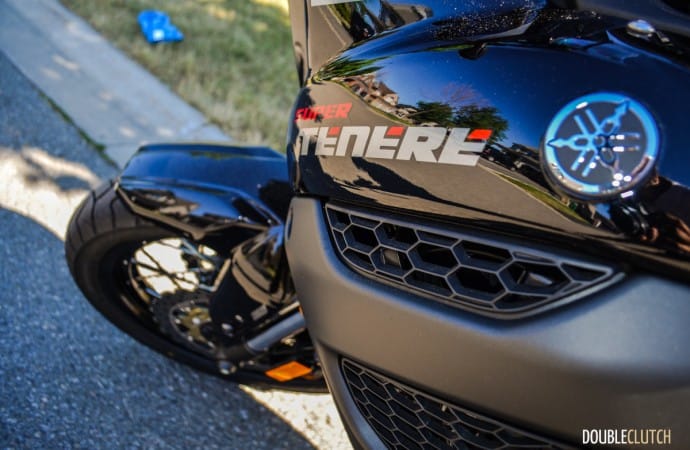 Fuel consumption is claimed to be 51.4mpg by Yamaha, a number which doesn't seem unrealistic. The large 23L tank seemed to never empty. Both the base model and the ES come standard with two 32L aluminum side cases. The cases are incredibly durable, light and easy to remove and reattach. Though they unfortunately do not fit a full-faced helmet, they are quite spacious and functional. Yamaha's 2016 Super Tenere ES model can be had for $17,599, whereas if you lose the electronic suspension, heated grips, and cruise control, you can have the base model for $16,599.
2016 Yamaha Super Tenere Gallery
See Also: