The luxury crossover has evolved into an interesting creature.
Sport utility vehicles in the 1990s were snapped up by the motoring public mostly because they were able to project a tough, "go everywhere" kind of image that everybody wanted to be a part of. Regardless of fuel consumption and on-road manners, the rough-and-tumble look was something that was greatly embraced by the North American public. These vehicles changed over the years to provide better road manners and much-improved fuel consumption, but people still wanted things like the higher seating position and all-wheel drive capability. It's been generally accepted for a while, that these SUVs and CUVs rarely ever see any sort of off-roading, so why bother building that capability in?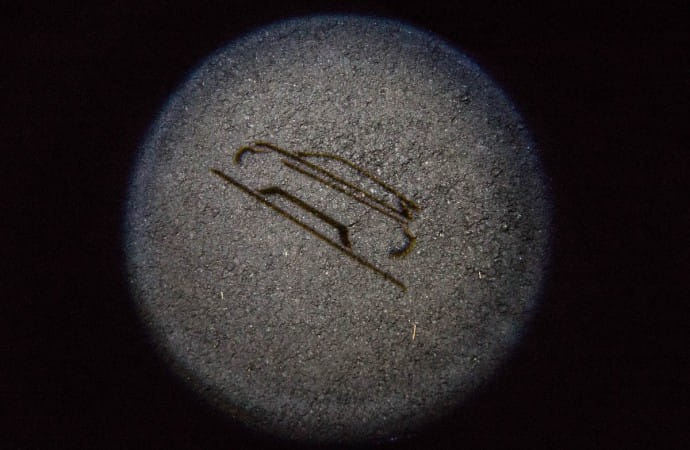 Land Rover has been in the premium SUV game for decades now, with trucks like the Range Rover that manage to combine both on-road manners, a premium feel, and immense off-road capabilities into one appealing package. In a nod to the changing market demographics, trucks like the Range Rover Sport were introduced, in hopes of shifting that overall priority towards dynamic on-road performance (see our review of the track-focused Range Rover Sport SVR). To further diversify the Range Rover brand, the smaller Evoque was released for the 2012 model year.
The Evoque further moved the yardstick towards the environment where it would spend the majority of its time: the urban city streets. Its focus was instead on-road comfort, improved fuel efficiency, and striking urban style, and it would go on to attract a much different type of buyer. Featuring turbocharged four-cylinder power and standard all-wheel drive, Land Rover bragged about the premium look and feel of the Evoque, but also boasted its off-road capabilities, keeping up with the brand image everybody's come to expect. 2014 saw a number of updates, mostly in the powertrain and technology fitment inside and out. Land Rover sent along a 2016 Range Rover Evoque HSE, painted in a shade of Santorini Black.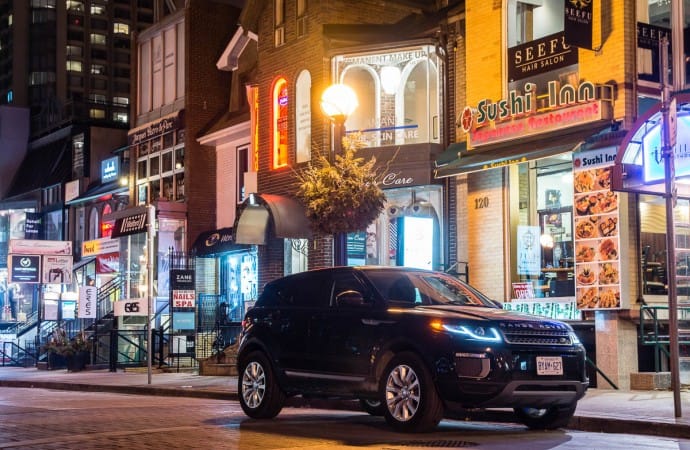 The Evoque has always been a very style-conscious luxury CUV. From the squat roofline to its angular styling, it's a little truck that manages to turn a lot of heads on the street. The styling that was originally influenced by Victoria Beckham continues to look progressive and futuristic, and fits the overall footprint well. The wheel arches are flared and give the Evoque a much wider look that fits in well with the high beltline. What I noticed early on is how short this vehicle actually is. I'm of reasonable height, normally not able to see over the roof of most SUVs, but the Evoque is a whole 8cm shorter than a Volvo XC60, for instance. Fun fact: opening the front doors activates a LED puddle light that projects the Evoque side profile onto the ground.
As style-focused as the Evoque is, Land Rover made sure not to completely abandon the off-road prowess that the brand is known for. While there is an obvious bias towards road manners, some attributes remain, such as skid plates, and the short overhangs at both the front/rear ends. This lends itself to advantageous approach and departure angles – great for climbing and parking on those mounds of snow at the mall on Boxing Day. Our Evoque rode on some elegant 18-inch aluminum wheels.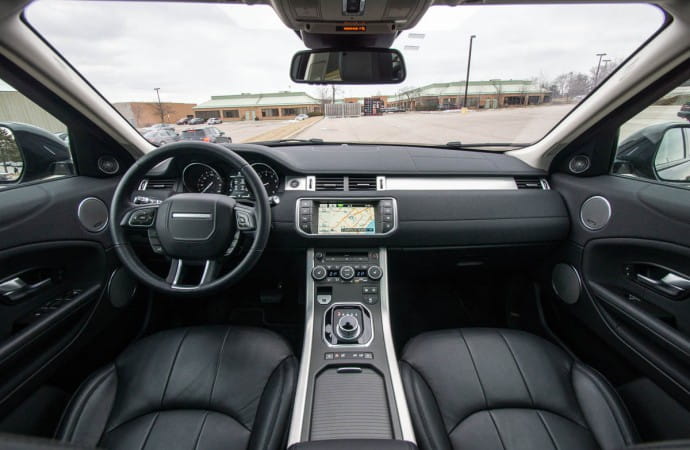 Inside, the Evoque continues the progressive thinking. The party trick has to be the gear selector knob that rises up out of the centre console when you hit the start button. What I liked the most is the massive panoramic glass roof – it significantly brightens up the otherwise dark interior. The downside here is that the roof doesn't open; it's just one big large panel of glass. There are a few touches of brushed aluminum here and there, but black is the dominating theme in this particular tester. Up front and centre, lives an eight-inch touchscreen that serves as the infotainment interface. Early Evoques featured a fairly slow-acting system and dated navigation interface. This new InControl unit is better, but it's no Uconnect or iDrive. Second-row seating is where you see the practical impact of that tapered roofline. Headroom can be tight for taller passengers, and seating three back there will be tight. Competing entries from other manufacturers do a better job here for the most part.
The HSE is pretty well-equipped, out of the box. My tester came equipped with the SE Tech Package, which adds keyless entry (surprisingly not a standard item), HID low-beam headlights, LED foglights, and power tailgate. While you already get power everything and heated front leather seats, opting into the Luxury Seating Pack gets you a massage function for the front two occupants, as well as heat in the second row. The Driver Assistance package ($2,700) includes self-parking, lane-keep assist, surround camera, and blind-spot monitoring.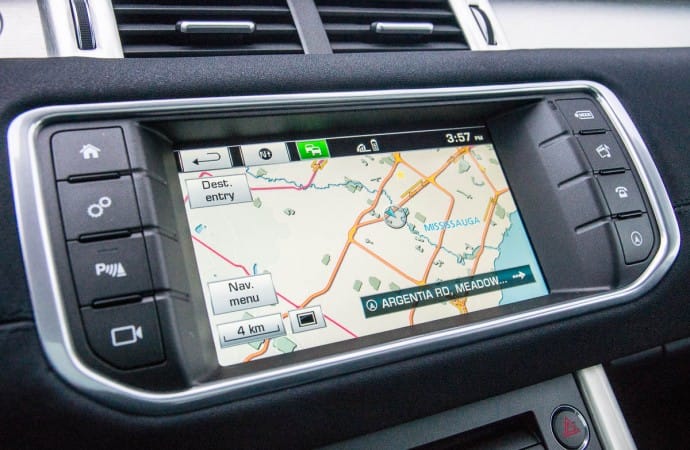 The Jaguar-Land Rover group has been undergoing some serious updates in their powertrain lineup. Many of their newest offerings all feature engines from the Ingenium family. Existing products carry on with long-time Jaguar powertrains, and the Evoque is no exception. Still featuring the four-cylinder engine from the Si4 family, it utilizes turbocharging and direct injection to produce 240hp at 5800rpm, and 250lb-ft of torque at 1750rpm. This engine actually shares its lineage with the Ford EcoBoost engine, also seen in vehicles like the Ford Escape and Fusion. The transmission it is attached to, is where Land Rover goes its own way – the 2014 refresh brought along ZF's transverse nine-speed automatic transmission.
Though this particular transmission has been a little controversial at times, there is no denying the vast number of ratios the engine can work with. The nine forward gears allows the engine to stay within its sweet spot more often, improving both performance and fuel economy. Shift quality is agreeable most of the time, but the transmission's general behaviour doesn't quite compare to the longitudinally-mounted ZF 8-speed automatic featured in many of Jaguar-Land Rover's larger products. The big benefit of the tall ninth gear is highway cruising – 100km/h sees the engine spinning at well under 2000rpm. Any sort of passing moves will require dropping two, or sometimes three gears in order to complete your pass, though.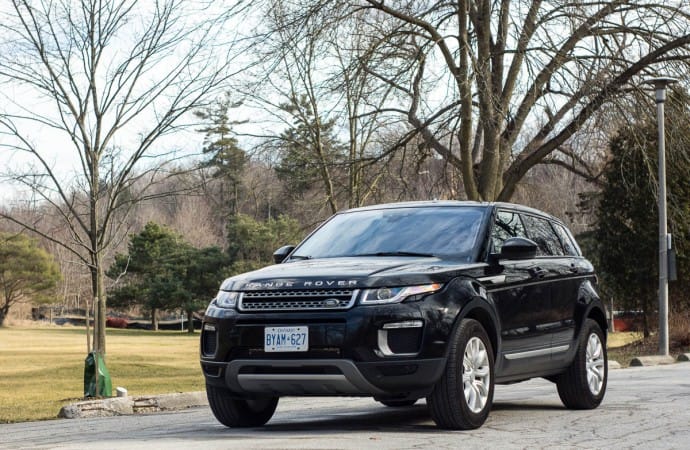 Power is sent to all four-wheels by way of a Haldex differential that can be configured using Land Rover's Terrain Response system. Selecting the Snow or Sand mode, for instance, reconfigures throttle response, transmission behaviour (to use that short first gear as needed), traction control intervention points, and suspension settings. Hill Descent Control is a separate function that As mentioned earlier, there aren't any dedicated locking differentials here, so in the Evoque, it's up to software and logic to try to get you to where you need to go.
The big, traditional Range Rovers were popular for their capabilities, premium feel, and the image they portrayed about many of their suburban owners. Like everywhere else in the industry, downsizing for the sake of efficiency is a big deal these days. The larger Range Rovers were not considered to be efficient vehicles by any stretch of the imagination. People simply came to accept the high consumption numbers as part of the price of entry. The Evoque seeks to change that. Range Rover rates the Evoque at 11.3L/100km in the city, 7.9L/100km on the highway, and 9.7L/100km in a combined cycle. I ended my week of mixed winter driving with an indicated 10.8L/100km. Not a bad figure, considering the flagship Range Rover Autobiography is rated at 21.4L/100km combined, thanks to its big supercharged V8.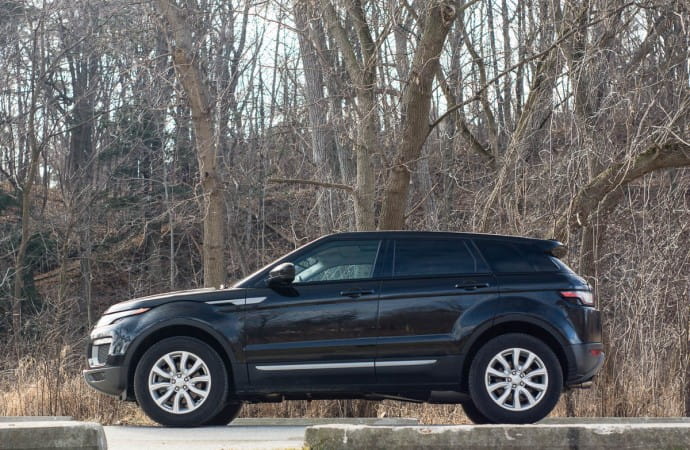 The Evoque isn't actually the entry-level Land Rover anymore – the new Discovery Sport (see review here) takes that designation. The Evoque starts at a MSRP of $49,990 for the base SE. The HSE that I'm reviewing here rings in at $59,055 as-tested, and it comes with the aforementioned power-folding mirrors with the Evoque LED puddle lighting, upgraded 11-speaker Meridian audio, satellite navigation, and configurable interior mood lighting, among other things. Opting for the top-end HSE Dynamic and checking off all those option boxes can see the price grow to over $70,000.
The Range Rover Evoque demonstrates Land Rover's presence in the compact luxury crossover market since 2011. Now, it faces a lot more competition from many established marques, such as BMW, Audi, Mercedes-Benz, and many more, from all over the world. All chase their own definition of what a small premium truck should be, and all the competition means there should be something out there that will meet your needs. The Evoque is definitely aimed at progressive, style-conscious consumers who may very well step up to larger Range Rover products. They haven't strayed far from the core Range Rover values, so its blend of capability, luxury, efficiency, and practical footprint means it earns a rightful place on your shortlist if you're into its extroverted sense of style.
2016 Range Rover Evoque HSE Gallery
See Also:
2016 Land Rover Discovery Sport