Chevrolet focused on what they think matters to young, budget-conscious people.
Many of my friends and family like to tell me that I have one of the best jobs in the world. We get to drive fancy new cars all the time, and write a few words about them. Some of the cars we're fortunate enough to sample cost more than a reasonable dwelling in Toronto's hot real estate market. Part of the job, however, is to experience and understand the entire market. Believe it or not, the market for cars that are actually affordable is hotter than ever. The very-bottom of the market, occupied by the subcompact hatchback, is an extremely competitive segment.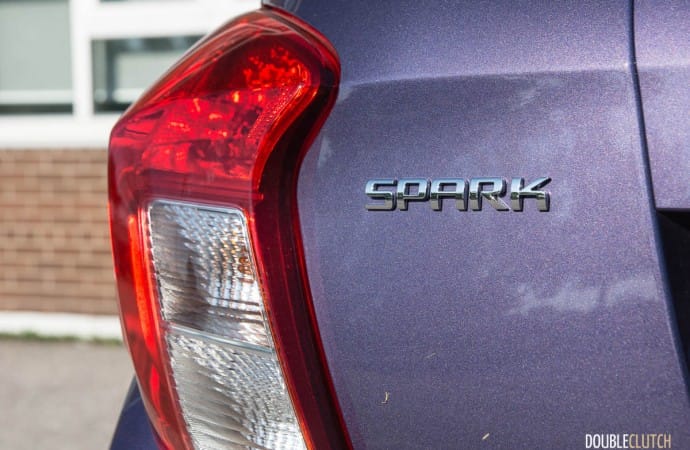 You may be wondering why this is the case. The market and society in general tells us to gravitate to aspirational brands and products, because the image of success seems to be priceless nowadays. In reality, what's most important for the automakers is to get the younger public into cars. Young people (or millennials, as everybody likes to call them these days) just don't have the money sitting around to get into nicer cars, unless they tap into the parental bank or buy something used. To some, buying new is a big deal, and there are quite a few reasons why somebody would want to buy new. More favourable lease and financing rates is one big incentive, and sometimes people just don't want to deal with a used car's history.
Small cars have been important to Chevrolet's portfolio, and coincidentally, there was room under the Sonic in the lineup for something even smaller. This would allow for GM to set a higher MSRP, as well as chase the bottom-end of the market. Several automakers have been going back and forth lately in claiming the title of Canada's most affordable car. Nissan's Canadian-only Micra (reviewed here) currently holds the title at this writing at $9,988. GM's answer is the Chevrolet Spark, with the headlining feature base price of $9,995 before taxes and dealer fees. I picked up the key to a "Kalamata" (read: purple) 2016 Chevrolet Spark LS. Will it be the penalty box people say it is? Putting my consumer hat on, I had to give it a chance.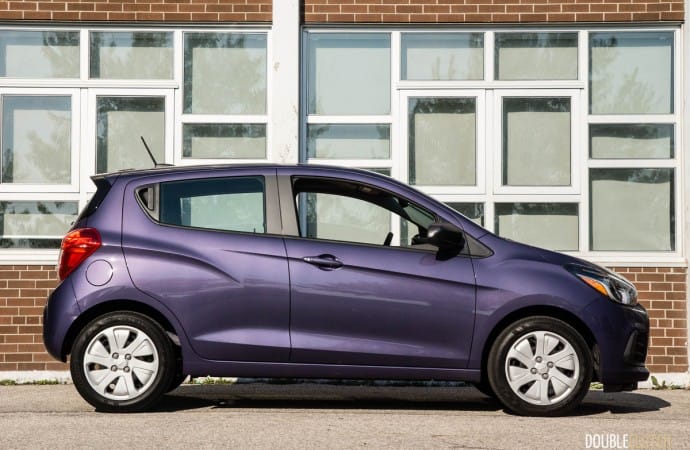 The first-generation Spark didn't really fit in with the rest of the North American Chevrolet and GM family, mostly because of the way it looked. Large, cartoonish, and upswept headlights gave the Spark a slightly peculiar look. Some in the "millennial" crowd might even go as far as to compare it to a Pokémon. The new Spark features a more grown-up look, with simpler lines and fewer stand-out features, in hopes of coming up with a design that ages a little better as time goes on. Smaller headlights, wheels pushed out to the corners, and an upright rear hatchback make up the new Spark's identity. The base Spark tested still manages to include body-coloured door handles, and full 15-inch wheel covers, with 185-section tires. The higher-end LT adds items like chrome door handles, fog lights, body-coloured mirrors, and aluminum wheels.
Inside, the Spark certainly reminds you about its entry-level roots, but there are a few items that are bound to surprise at this price point. What's interesting is that the base Spark LS still features manual locks as well as manual crank windows. Hard plastics are the name of the game at this price, so you really don't get any sort of additional frills other than the bare necessities. What's most impressive is the fact that a 7-inch full-colour LCD screen lives at the top of the dashboard, and this screen doubles as the main interface for Android Auto, which is standard equipment.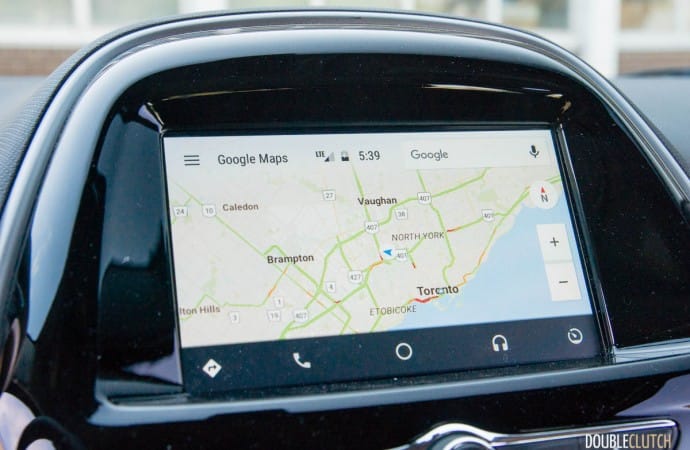 It's quite astonishing to see this much connectivity on a car that starts at under $10,000. Think about it: you can get Google Maps (or Apple Maps if you're in their ecosystem) integrated into the infotainment interface. It wasn't even a few years ago that this notion would be considered more than impossible. This sort of smartphone integration is easily the defining feature of the Spark. If Chevy is targeting young people with this car, they've made a great call by focusing on connectivity. To top it off, the Spark comes equipped with a 4G LTE Wi-Fi hotspot built in – even on the base model. Instead of burning through your mobile phone data limit, you can just connect to the car, if you've got an active subscription with GM.
The Spark differs from some of its immediate competition by being able to carry only four passengers. The Nissan Micra and even the Mitsubishi Mirage can technically hold five occupants, so if this matters to you, the Spark falls a little short here. The Spark also doesn't offer air conditioning on its base model, so you had better make sure all three of your other passengers are okay being a little warm in the summer. If you're a good friend, you'll also need to ask them to lock their own doors on the way out. At least drivers get their own armrest for more comfort on longer drives.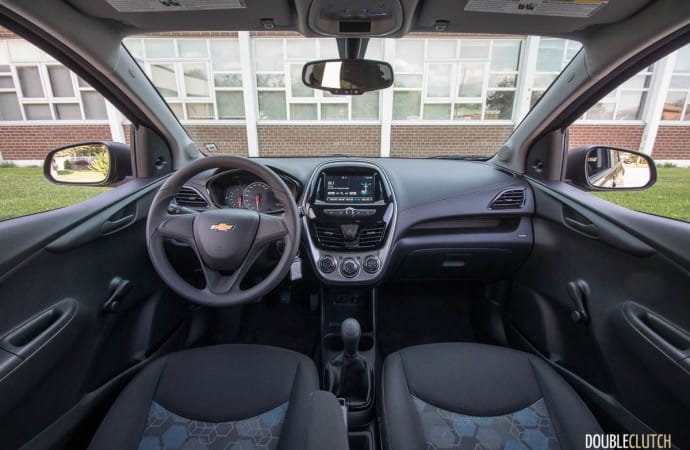 A funny bit about the doors and their associated locks: they're "somewhat" powered. Once you manually unlock the door (by turning the key in the door's lock cylinder), sit down, and start driving, you may notice the driver's door locking itself once you start to build some speed. Once you've reached your destination, set the parking brake, and shut off the car, you'll notice the driver's door unlock itself so you can get out. The hardware is all there – at least in the driver's door – but it seems that removing this feature to "de-content" the car didn't actually save any money, so they left it in. As for the rear hatch, there's no release in the car, or even outside, for that matter. The only way to open it is to remove the key from the ignition, get out, and use the key to open the rear hatch.
One of the concerns people have about these entry-level subcompact cars is safety. In this case, Chevy has you covered. Ten airbags are standard equipment, which is a big deal at this price point. In addition to the usual front occupant airbags, the Spark also comes with side and knee airbags, among others. One would hope to never have to depend on all these ten airbags, but to some, it's good to know that they're there. Further bolstering the Spark's safety credentials is a standard reverse camera. Much of the competition makes this an optional feature, and the fact that the camera feed is displayed on that excellent 7-inch screen is even better. Auto headlights are also an option typically not seen at this end of the market.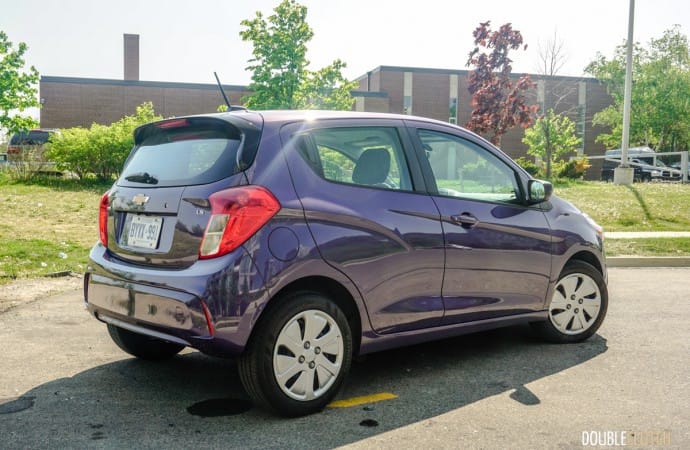 Under the hood, lives a naturally-aspirated version of GM's 1.4L gasoline four-cylinder engine. It skips things like turbocharging and direct-injection to keep cost and complexity low. It is good for 98hp at 6200rpm, and 94lb-ft of torque at 4400rpm. The base Spark attaches it to a five-speed manual transmission, though a CVT automatic is available. All that power is sent to the front wheels, and while you're unlikely to win any sort of drag race (maybe except to a scooter), the little engine in the Spark delivers most of its useful torque low-down in the rev range. The clutch is easy to modulate and the shifter is better than you'd expect, too. Highway refinement is surprisingly good, considering the engine will be spinning at almost 3000rpm at 100km/h.
With a small engine motivating a relatively lightweight 1019kg curb weight, fuel efficiency should come fairly naturally. Chevrolet rates the Spark LS with the manual transmission at 7.8L/100km in the city and 5.8L/100km on the highway. After about 500km of mixed city and highway driving, I ended up with an indicated average of 6.6L/100km. The Spark asks for regular 87-octane, but the fuel tank will only hold 35L. While efficiency is fairly decent, you may still find yourself refueling often, depending on the type of driving you do.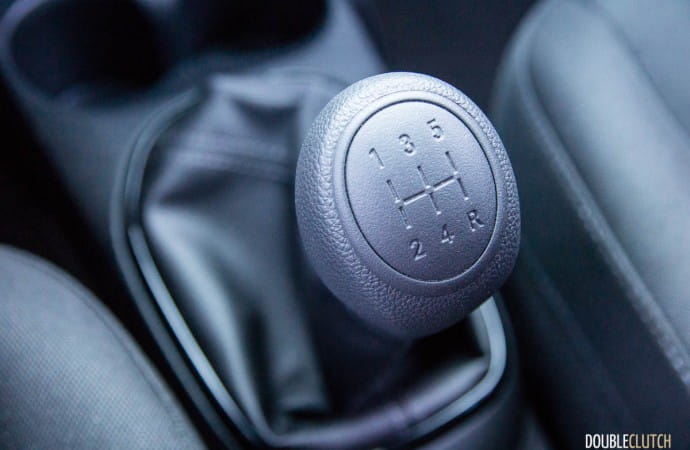 The Chevy Spark is the most affordable model in the lineup at the moment at $9,995, but it's unlikely the one you'll typically find on the dealer lot. The volume seller will likely be the Spark LS with the CVT automatic, simply because air conditioning becomes available. Opting for this bumps the price by a whopping 30% to $13,895. If you find yourself checking every single option box and selecting every single option package, you end up with the "2LT" CVT, which comes with a MSRP of $18,195. While you do get nice features like forward collision warning, power sunroof, heated leatherette seating surfaces and steering wheel, it's important to note that the fully-loaded Spark 2LT with the CVT automatic rings in at nearly double the price of the base Spark.
I went into my week not exactly sure how to feel. The enthusiast in me would suggest this would be like driving a penalty box for a week, and that public transit would be a legitimate alternative. However, once I started driving the Spark, disappointment turned into positive surprise. The overall refinement is very impressive, the manual transmission interface is actually decent, and the standard tech-focused features even at $9,995 is great to see. The Nissan Micra that the Spark competes with actually does feel like a simpler car, with a lot of old hardware borrowed from their legacy parts bin. The Mitsubishi Mirage (reviewed here) actually costs more money than the Spark, and it comes with 25% less cylinders!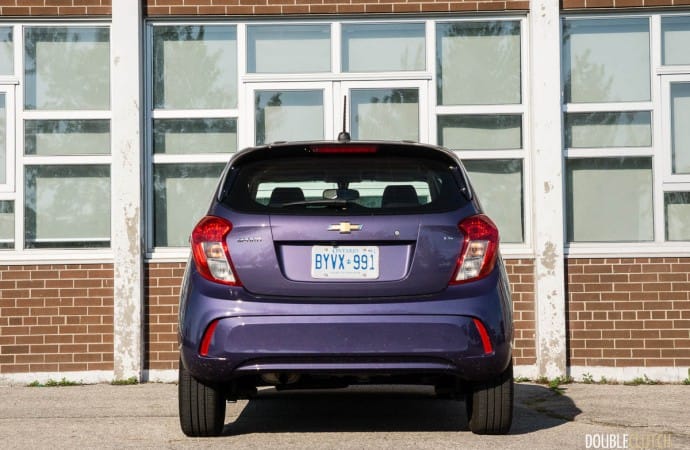 Chevy did a good job cutting away the unnecessary items and focused on what they think matters to young, budget-conscious people. If you're looking for no-frills transportation at the extreme end, and can tolerate not having air conditioning, power windows, or rear disc brakes, the base 2016 Chevrolet Spark LS becomes my new high-water benchmark at this extreme low-end of the market.
2016 Chevrolet Spark LS Gallery
See Also: