The XR lets me feel the thrill of sport bikes without any of their back and/or wrist pains.
It's no secret that I'm entirely smitten with the inline-four, 999cc, liquid-cooled power plant that lays within the heart of every current BMW "S" series motorcycle. While it is considered by many to be one of the finest engines in the class it was engineered for, the superbike segment, BMW hasn't been shy about testing it out in a realm that requires much broader performance than solely the racetrack – the "Adventure Sports" world. Enter the 2016 BMW S1000 XR.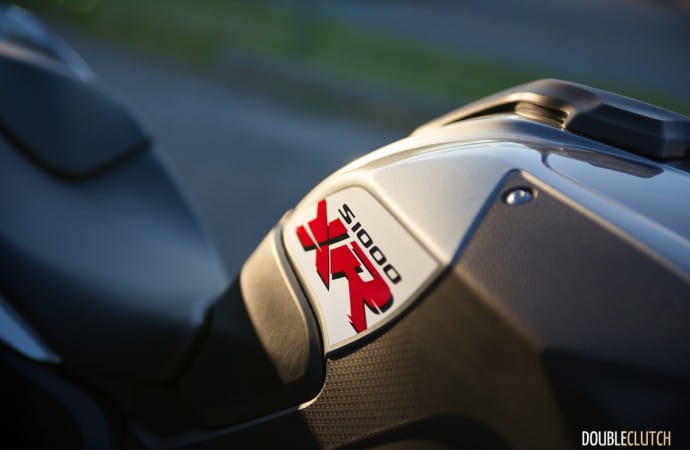 Boasting 160 horsepower, and 83 foot-pounds of torque, the S1000 XR has the same heart beating to a very similar beat as my very own S1000R. Sitting side-by-side in my driveway, the XR looks bigger in just about every conceivable way, and it is. At 155cm the wheelbase is roughly 11cm longer than the R, and with a wet weight of 502lbs, it packs an additional 46lbs. It's also taller, with the standard seat height reaching to 84cm.
Before even starting the bike for the first time I can all but guarantee its deserving of its "sport" classification, but beyond the looks and stance of it, the "adventure" nomenclature leaves me with some hesitance. The thing is, while the performance this engine is capable of is supreme in many ways, it gets incredibly hot at low speeds. Which makes me raise my eyebrows when considering the low speeds that most "adventure" riding is done at – more on that later.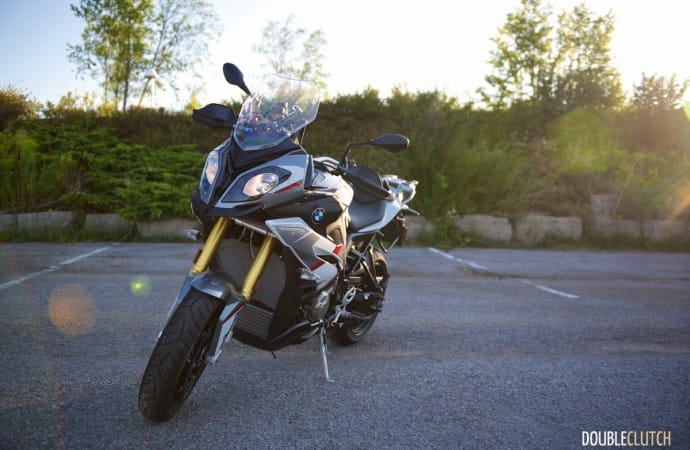 Now, the saying has long been "Jack of all trades, master of none", and while the XR is certainly a jack of all trades, it's a master of some. On the road, the XR is outstanding. Put bluntly, it delivers the acceleration and smiles of the R, but grants you the comfort, wind-protection, and un-chapped ass that allow you to enjoy the former qualities for weeks at a time. The low and midrange in acceleration will leave the front wheel feeling light, but the standard ASC system will keep you on even footing.
The Dynamic ESA system lends a hand with that as well, offering quick, tool-free suspension adjustments while you're moving – quickly firming or softening the ride quality to handle whatever sort of road surface you find yourself hurtling the bike into. Shift Assist Pro gives you clutch-less upshifts (which I've come to love on my R), and downshifts (which it so desperately needs….for when I'm lazy). These all work in conjunction with the various ride modes to deliver what is an incredibly versatile package on the streets.
Straight-line acceleration is properly fast, and the braking is just as good. The same linked Brembo radial-mounts with ABS found on the R bite hard, and predictably – the extra pounds seem to have little impact on their efforts in plucking you out of hyperspace. This makes the twisties a lot of fun, rapidly building up speed on corner exit and shedding it at the next entry seemingly twice as fast.
Things seem to be a touch more limited once the pavement ends though. With the stock tires equipped, the XR is a match for little more than tightly-packed gravel or dirt roads. The radiator and oil-cooler from other S line variants also remain, which means there isn't any room for bash guards without sacrificing cooling that the engine desperately needs. This limits any real "adventure" capabilities – at least in the way that BMW has been defining adventure riding with the GS line for decades. While every part of me wishes this was a true GS bike that I could also take to the track, it just isn't there. It's a sport bike in very many ways, and an adventure bike in a few.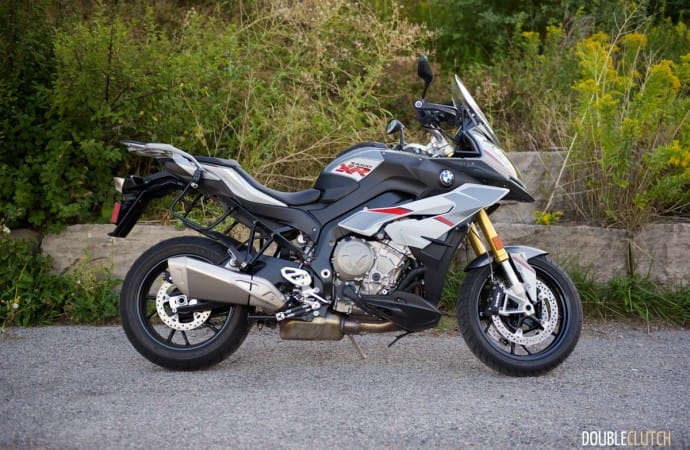 That said, I don't think the lack of off-road capability is a terrible thing, I just think the bike has a bit of a misnomer. When you're a brand like Ducati, which has built a reputation making almost exclusively road-going and race bikes, you can get away with calling throwing around words like "enduro" and "adventure" when talking about the Multistrada. But, when BMW has become known for Dakar victories, and sending people round the world on the back of a GS, the words hold a lot more weight to me.
While the 2016 BMW S1000 XR isn't about to replace anyone's GS, it's a very real possibility that it will eventually replace someone's S1000R or even their S1000RR. While as much as my ego would like me to ride supersports for the rest of my life, a full day of riding on my roadster can reveal some aches – the XR lets me feel the thrill of those bikes without any of their back and/or wrist pains. Add some paniers to that and I can experience those same thrills for a weekend getaway, even in a rainstorm during the thick of construction season. For a package starting at $17,700 – it sure gives you plenty of options.
2016 BMW S1000 XR Gallery
See Also: