Holy Rebel Blue! | This S60 instantly became the most polarizing thing I've driven all year.
Ever since the release of the concept versions a couple years ago, the Volvo models tuned by Polestar have been on my "must drive" list. I consider myself a huge fan of the Swedish brand; though some people might have doubts on how long they'll remain in North America, I have faith in their cars. Safety, luxury, and elegance are all huge priorities over at Volvo, and I've always maintained that with a slight tweak towards their performance side, the cars would be insanely good. Fast forward to the first truly wintery week of 2014, and I was handed a 2015 Volvo S60 Polestar for a test week.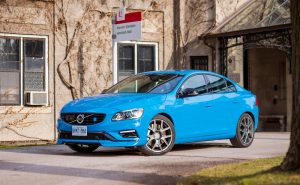 The second I set eyes on it, the Rebel Blue car I was given instantly became the most polarizing thing I've driven all year. The svelte lines of the sedan had already won in my opinion, and the bright paint job and 20" bespoke Polestar wheels only set it off more. LED accents on the front end and a sleek decklid spoiler out back help this S60 stand out in any crowd. Now, one thing needs to be clarified – the S60 Polestar concept car was demonstrated with a 508-horsepower engine. The production model has a slightly different drivetrain, but is definitely exclusive with less than 100 units being brought over to Canada.
Beneath the Rebel Blue hood of the S60 Polestar is a 3.0L turbocharged inline 6-cylinder motor, tweaked to the tune of 350 horsepower and 369 lb-ft of torque. The car launches to 100 km/h in under 5 seconds and sounds incredible while doing it. The regular T6 R-Design has boost pressure of 12 psi, while the Polestar models have had their turbochargers boosted to 17.5 psi. The most surprising thing about this car is the active exhaust system. Until you hit the 4,000rpm mark, the S60 Polestar barely sounds different from the V60 T6 R-Design I drove this past summer. As soon as you surpass that tempting point on the tachometer, the flap on the exhaust flies open and the S60 wails. In fact, just putting the car into Sport mode from the shifter results in a slightly louder rumble from the exhaust.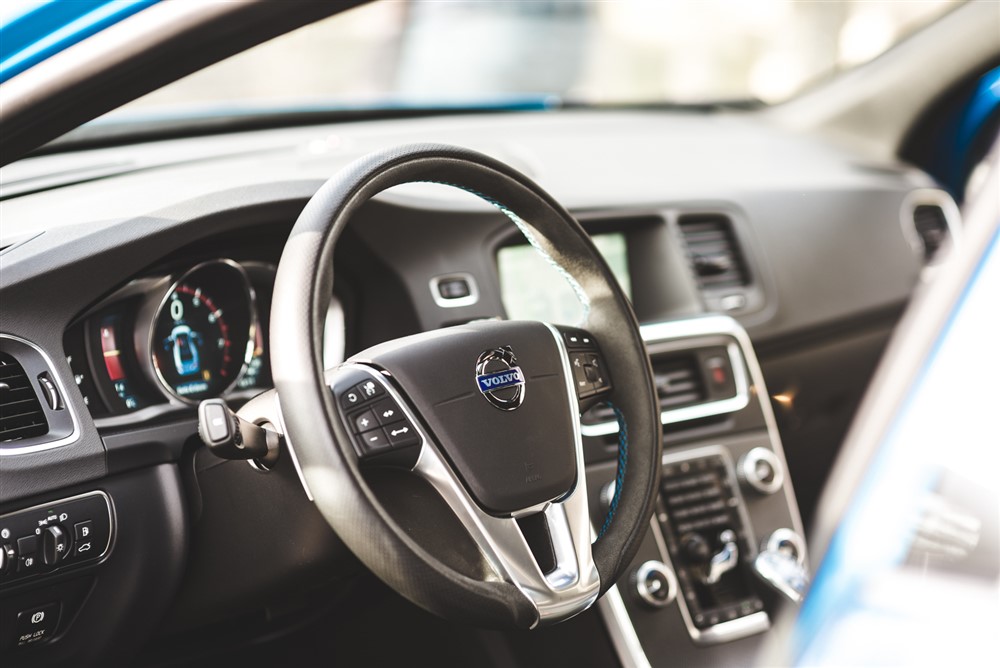 This isn't your aunt's Volvo; the acceleration is breathtaking and the S60 Polestar will put a smile on every car enthusiast's face. All Polestar models have a launch control feature, which is activated by disabling stability control and engaging Sport mode. The Haldex all-wheel-drive system (standard on all Polestar models) is still front-biased, but once the stability control is switched off in the settings, it sends more power to the rear wheels. This is very evident during spirited driving, but won't really be noticed on a daily basis. The 6-speed automatic transmission is virtually unchanged from other "regular" S60s, other than sharper tuning and modified shift points. Unfortunately, no manual transmission is available here.
Polestar isn't exactly an in-house performance division for Volvo, but they might as well be. The first thing they fine-tuned upon being given this car was the tires, wheels, and suspension. The setup on my car was 245/35/R20, on Pirelli SottoZero performance winter tires. If I didn't have this car during the cold months, it would have been riding on Michelin's brilliant Pilot Super Sports. All around the car, the springs have been stiffened for maximum rigidity, as well as the anti-roll bars and the addition of Öhlins shocks. The S60 Polestar also packs dual-stage damping which lets the wheel move about all while maximizing damping quality. This is one of the best suspensions I've ever experienced in a performance car. Six-piston Brembo brakes allow the S60 to stop on a dime as well.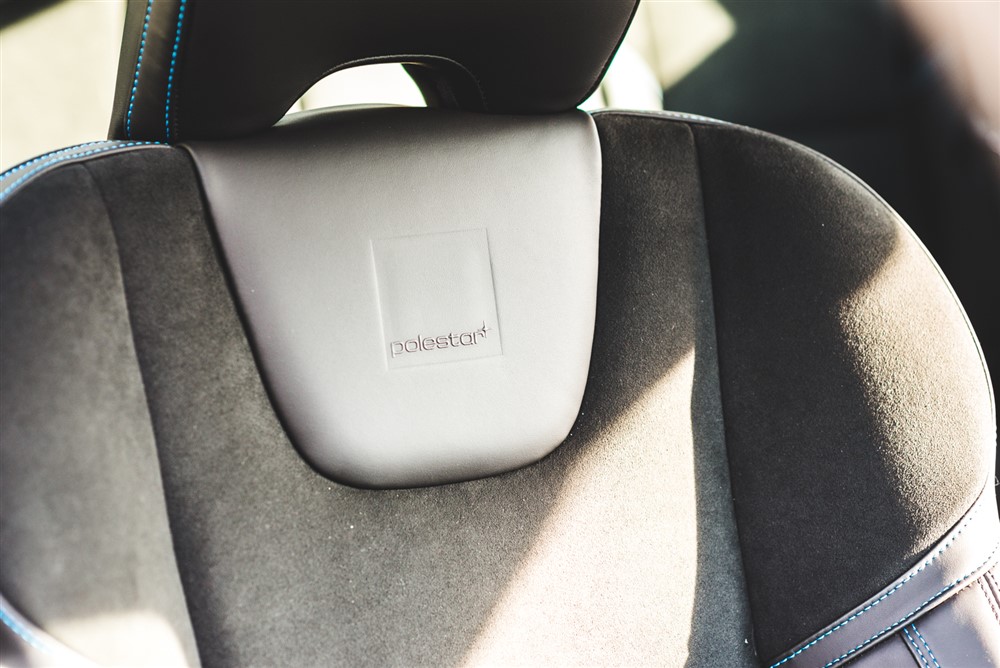 Inside the S60 Polestar, business is almost as usual. The typical Volvo infotainment, instruments, and waterfall-design centre stack are all on board, but the biggest change is the seats. I've sang praises about regular Volvo seats in the past, calling them the best in the industry. Those seats have nothing on the new Polestar seats. Lined with the perfect combination of real leather and Alcantara, the seats are easily the best I've ever sat in. I would go as far as to buy this car just for the sake of having the pleasure of sitting in these seats. The shift pattern on the automatic shifter is illuminated in an enticing Polestar blue, a particularly awesome touch.
I had the pleasure of taking the 2015 S60 Polestar on a 600km road trip to Northern Ontario, and it allowed me to get better acquainted with a car that I would otherwise only use on my daily commute for evaluation. Though these trips are far and few for me these days, they allow me to learn things about a car that a typical auto writer wouldn't be able to. For instance, I learned that no matter how frugal you may be with the go-pedal, the S60 Polestar will not deliver fuel economy any better than 10.3L/100km on premium fuel. This isn't particularly bad, and no worse than I observed from the new V60 T6. Even when you mix in some city driving, the number doesn't significantly worsen; I averaged 10.6L/100km over my week with the car.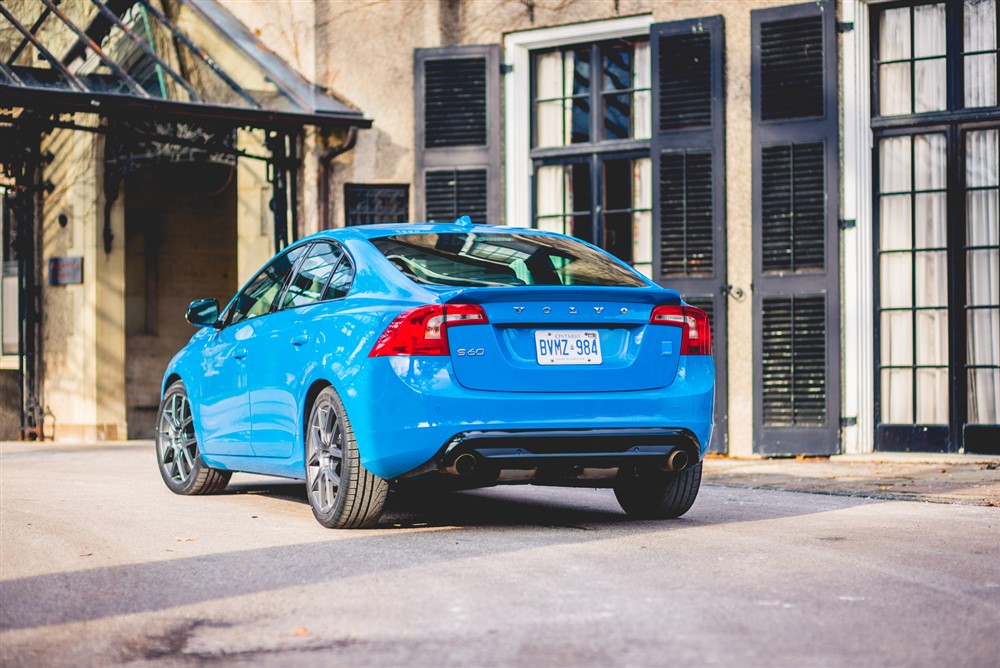 On my road trip, I also determined that rather than anti-fatigue climate systems and larger windows for better lighting, the easiest way to make the time fly is fitting incredible seats. I didn't find myself wanting to take any breaks on my drive because that would require me to get my bum out of the brilliant seats. They're just that good; I only took pit stops for refueling purposes. One small flaw that I did observe is related to the manic exhaust; it does tend to drone a bit at highway speeds, something that I'm not a huge fan of. The Audi S4 has a seventh gear on the S-tronic model, and the automatic BMW 335i has an 8-speed ZF unit which prevents droning issues.
Volvo's infotainment unit is one of those that counts as "old is gold". It's seen minor updates over the past few years, but the overall concept has remained the same. The navigation system now has real-time traffic updates, the Bluetooth is compatible with my iPhone 6, and browsing playlists on my iPod Classic is effortless. It could use a heavy refresh though; every single competitor now has a central controller knob or touch screen that makes everything far simpler and more intuitive. If anything, it would make a good system even better. The rear-view camera is also the same low-resolution, strange-angled unit in most Volvo models – it's in need of a refresh. Over the past year or two though, Volvo has fully overhauled their instrument cluster to allow extensive customization. It's now one of the best set of gauges in the industry, surely worthy of this performance sedan.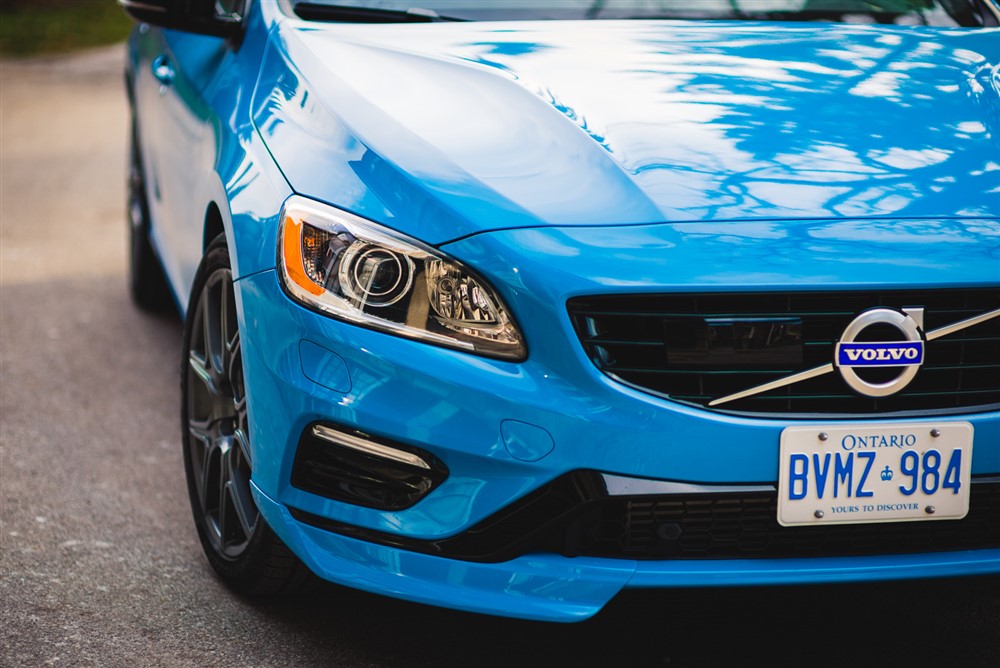 The long-awaited Polestar models are limited production and even more limited availability in Canada. However, this car is the best answer Volvo has ever had to its performance-oriented German rivals. Volvo should offer a similar (read: identical) version of this car on a higher-scale level, allowing those of us who aren't willing to line up and fight over dealership allocations to become buyers. This would inevitably bring its ~$65,000 price tag down a touch, as well. Any minor flaws that I noticed with the Polestar are easily compensated for by the sheer amount of performance that this bright blue sedan offers. As a wagon-lover, my eyes are instantly diverted towards its more practical counterpart, the V60 Polestar. Stay tuned in a few weeks for our story on the station wagon version of one of the best cars available this year.
 2015 Volvo S60 Polestar Gallery
See Also: