BMW M3 and M4 pricing and options Leaked! BMW to offer an assortment of options.
Pricing for BMW's much anticipated M4 and redesigned M3 have been leaked. Dealer pricing guides posted on BMWBlog suggest that the M3 sedan will carry a $62,000 USD price tag, while the new M4 coupe will boast a very respective $64,200 USD retail price. Both cars will have the standard 3.0-liter twin-turbo straight-six engine that will produce 431 horsepower and 406 lb-ft of torque, which is an 111 lb-ft  improvement over the outgoing V8.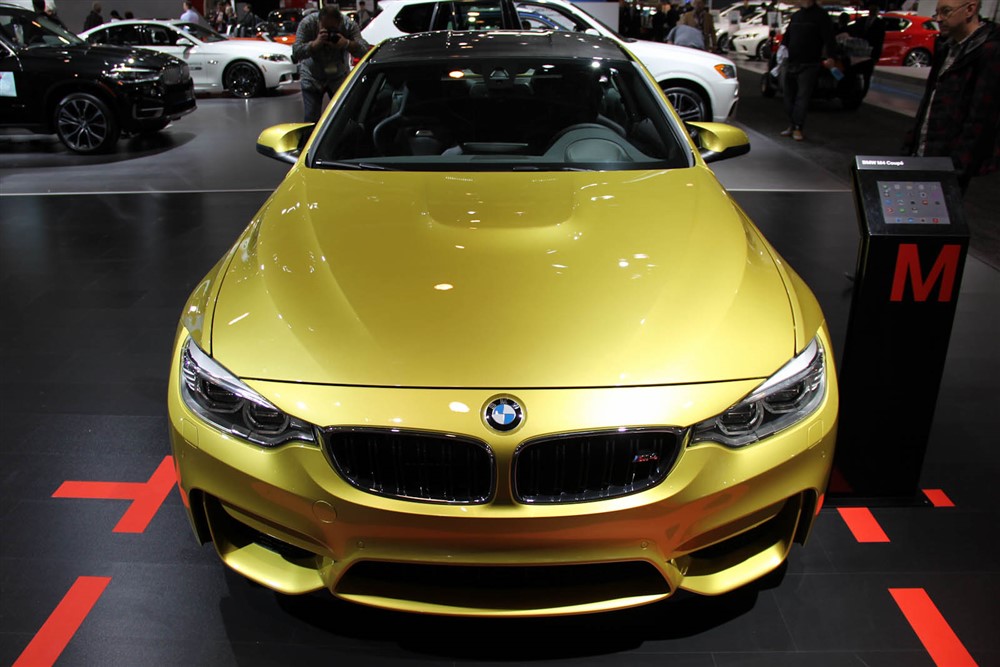 Both the sedan and the coupe are expected to be available in eight different colours. These will include the obvious standard blacks, whites, reds, etc, but BMW has confirmed that other exotic colours will be offered if the customer so chooses, such as Austin Yellow Metallic and Sakhir Orange Metallic, paired with these paint jobs will be nine different interior configurations.
The Blog also released a list of options as well, such as an executive package that will add a heated steering wheel, rear-view camera, headlight washers, heated front seats, heads-up display, park distance control and Merino leather. BMW purchasers can also buy a driver-assistance-plus package with blind-spot detection, lane departure warning, side and top-view cameras and speed-limit info. The buck just doesn't stop there though; BMW will also offer drivetrain upgrades which will include BMW's absolutely enthralling dual-clutch automatic transmission, as well as carbon-ceramic brakes and adaptive M suspension to further liken the chance that it will put a smile on your face. Other options will include full LED headlights, and 19-inch wheels. For audiophiles alike, BMW has stated that both the sedan and the coupe will have the option of the Harman Kardon surround system.
The new M3 and M4 are expected to be in your local BMW dealerships sometime this summer.
Source: LeftLane