2015 Ford Focus to have 1.0-Litre Ecoboost Ford brings the engine over from Europe.
With the recent influx of European styling into Canadian streets via the Ford Focus and Ford Fiesta, it was only to be expected that Ford would bring over the 1.0 Ecoboost three-cylinder engine over as well. Ford has decided to offer the engine, paired with the new six-speed automatic transmission as an option for the 2015 Ford Focus.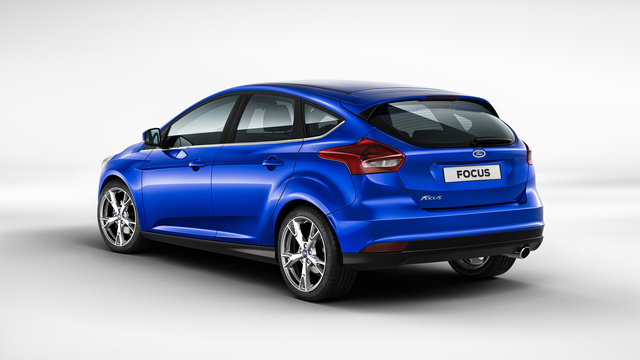 Currently in Europe, you can get the 100 horsepower 1.0-litre with a five-speed manual or the 125 hp version with a six-speed manual or the brand new six-speed automatic transmission from Ford, compare that with the US market, we have the standard 2.0-litre 160-horsepower four cylinder. The introduction of this new 1.0-litre will give customers a car to fill the gap between the luscious cargo space of the Focus while keeping the fuel economy of the Fiesta. It is expected that the Ecoboost three-cylinder will make around 123-Horsepower and 148-lb-ft of torque, all the while bringing an estimated 7.35 L/100km City and a splendid 5.23 L/100km Highway.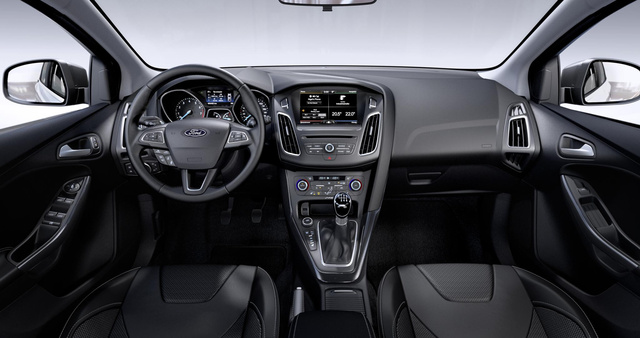 The main difference between the latest Focus and the 2015 model is a mid-cycle facelift- which I quite like actually. The front end is completely dominated by Ford's rendition of Aston Martin's front grille. It seems Ford is just slapping that grille on everything they make. The new Focus will also have an enhanced version of SYNC AppLink with new vehicle data apps and improved voice command. The last focus was known to have some issues with the MyFord Touch system, so its promising to see that Ford is doing something about it.