Canada's best-selling vehicle gets a new look | The F-150 has been the bread and butter for the Ford brand for nearly half a century.
The F-150 has been the bread and butter for the Ford brand for nearly half a century. It's been Canada's bestselling truck for forty-nine years, and over the past five years, it was the bestselling vehicle overall in the country. This year, it has been given a full redesign, a slightly risky move considering the F-150 hit a record of 126,000 trucks sold in 2014. Even still, the past couple years have seen full refreshes within the model lines of main competitors such as the Ram, Chevrolet Silverado and GMC Sierra. Ford sent us a 2015 Ford F-150 XLT Sport with the EcoBoost engine to evaluate for a week, so we did just that.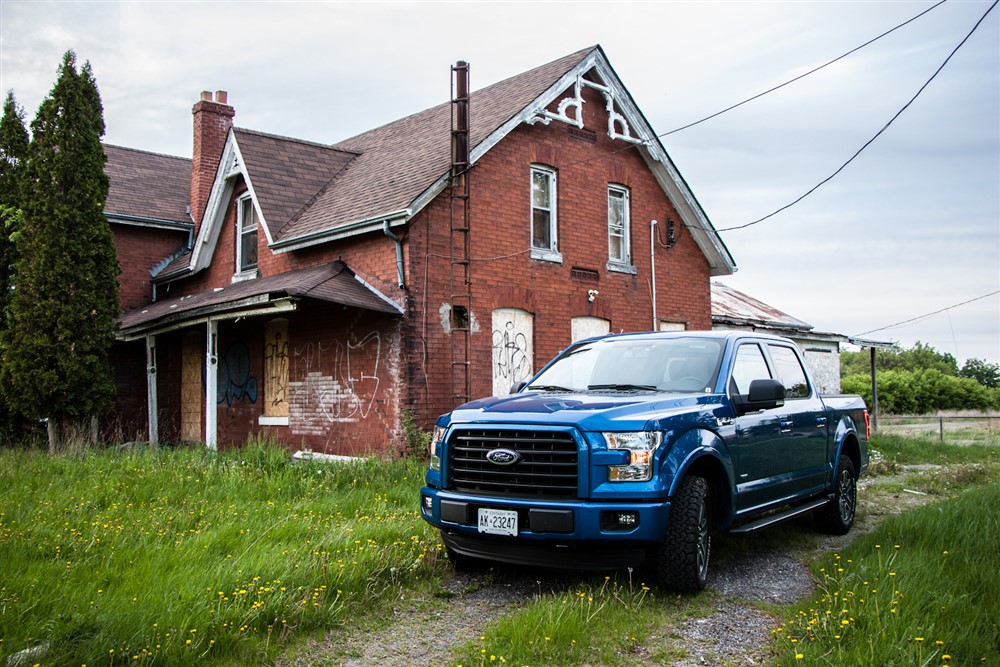 We'll get to the F-150's design and capabilities later, because first we must touch on the brand new powertrain. This 2.7L EcoBoost V6 is the midrange choice in the lineup of Ford's light truck, slotting between a 3.5L V6, the tried and tested 5.0L V8, and a top-trim 3.5L EcoBoost V6. The 2.7L is helped by two turbochargers that bring total output up to 325 horsepower and 375 lb-ft of torque. The only available transmission here is a six-speed automatic, which is good enough but I'd like to see implementation of an eight-speed unit like the one we've sampled in the latest Ram models.
Geared heavily towards efficiency, the EcoBoost isn't slow by any means. Our colleagues have seen 6-second runs to 100 km/h, which is no easy feat for a 5,000+ pound SuperCrew pickup truck. If anything, the numbers presented by the 2.7L F-150 are within spitting distance of the bigger 3.5L EcoBoost. The engine is responsive and makes great hissing noises as both turbochargers spool up. The 375 lb-ft of torque helps prevent the F-150's transmission from constantly trying to downshift without being asked to.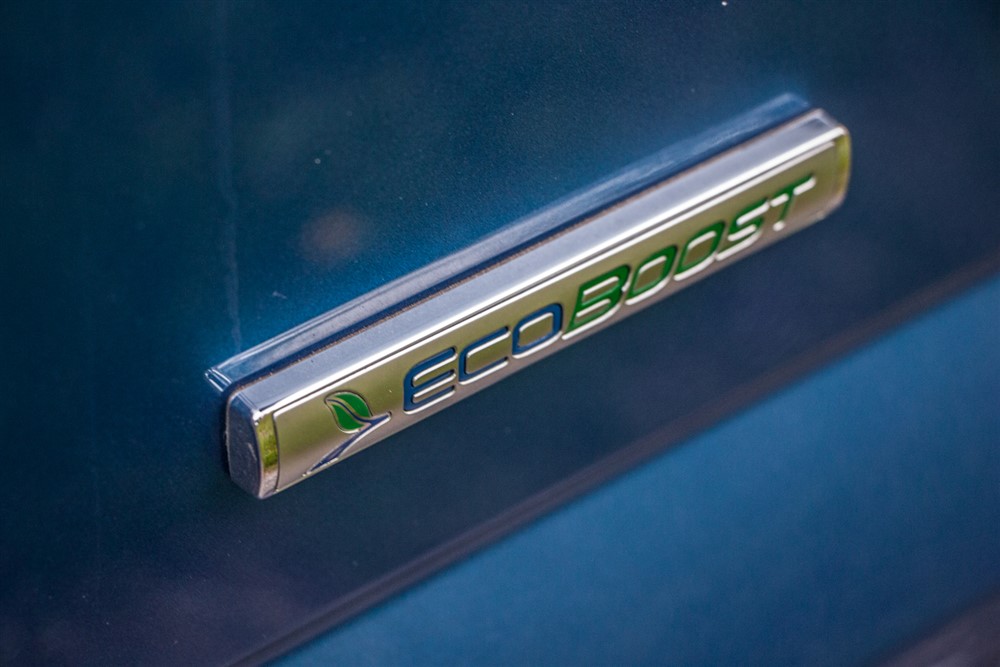 Keeping in mind that this is the smaller of two available EcoBoost engines in the F-150, it's seriously quick. The truck hustles to highway speeds with tons and tons of power, with no expression as though it's being held back. Seeing as I live and work within Toronto's downtown core, a large pickup truck isn't exactly the most suited vehicle to my commute. However, there are small touches within the F-150 that help it endure the grind more easily. Ford has implemented an AutoStop start/stop system, which shuts off the engine while idling to avoid being wasteful. I found the system to be a little bit clunky in operation, but does the job of fuel-saving well enough.
In another effort to maximize efficiency, Ford has made a huge development towards weight reduction on all models of the new F-150. This has been done by means of an all-aluminum body that's quite literally hundreds of pounds lighter than the previous generation truck. In fact, depending on body configuration and options, some F-150s with the 2.7L EcoBoost motor present a superior power-to-weight ratio over their V8 counterparts.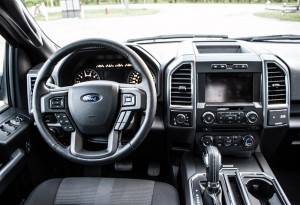 Conveniently, the last previous-generation F-150 we tested was powered by the 5.0L V8, and we averaged 14.2L/100km. With a heavy mix of city driving factored into the mix, I averaged 13.4L/100km in the 2015 model over a combined cycle. On one particularly light-footed highway run though, I saw numbers dipping as low as 10.5L/100km, which is virtually unheard of in any truck of this size excluding diesel-powered competitors. The F-150 EcoBoost can also get away just fine using regular 87-octane fuel, which is particularly advantageous when discussing a vehicle that packs not one, but two turbochargers.
The heft of the steering on the big Ford is really important here. Rather than overly-boosted setups some rivals use, the F-150's steering system has been recalibrated and now reminds you of the size of the truck. This is a good thing for the mainstream buyer, because lighter steering with less feedback is more likely to be deceptive while making rash decisions within parking lots or tight spaces in urban environments. I also loved how high-resolution the reverse camera was and it helped considerably when reverse-parking the pickup in downtown condominium parking garages or parallel parking it on the street.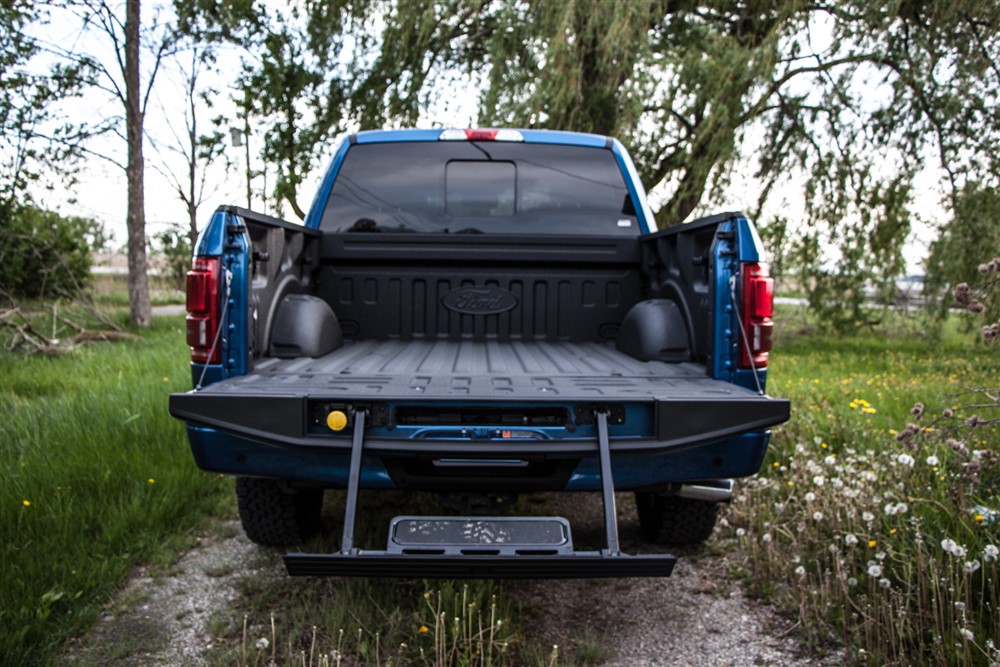 One interesting piece of equipment my tester was optioned out with is the FX4 off-road package. As one would imagine, this adds a bunch of nifty off-road goodies including a locking rear differential and specific suspension tuning useful for those venturing off the beaten path. Unfortunately though, I was not able to go much further than the parking lot of my local shopping center, so we weren't able to play with this setup as much as we'd have liked. What I did notice is that on-road, the suspension feels seriously tough. Those wanting a soft, supple ride might want to opt for the Lariat or Platinum models that will be considerably smoother and more effortless. I personally liked the FX4 package as it feeds the F-150's rugged image perfectly.
Largely thanks to the SuperCrew cab setup of my F-150 tester, the interior is cavernous. There's ample room for anything you might want to carry, including three passengers on the rear bench seat. Legroom in all In between the two front buckets is a large center console that can swallow a MacBook Air, the digital SLR camera used to take photos for this piece, as well as most other similar-sized objects. The large panoramic sunroof that stretches across the entire cabin brings enough light in to make the interior feel even larger than it is, and use of upscale materials throughout helps shed the Spartan feel of the previous model.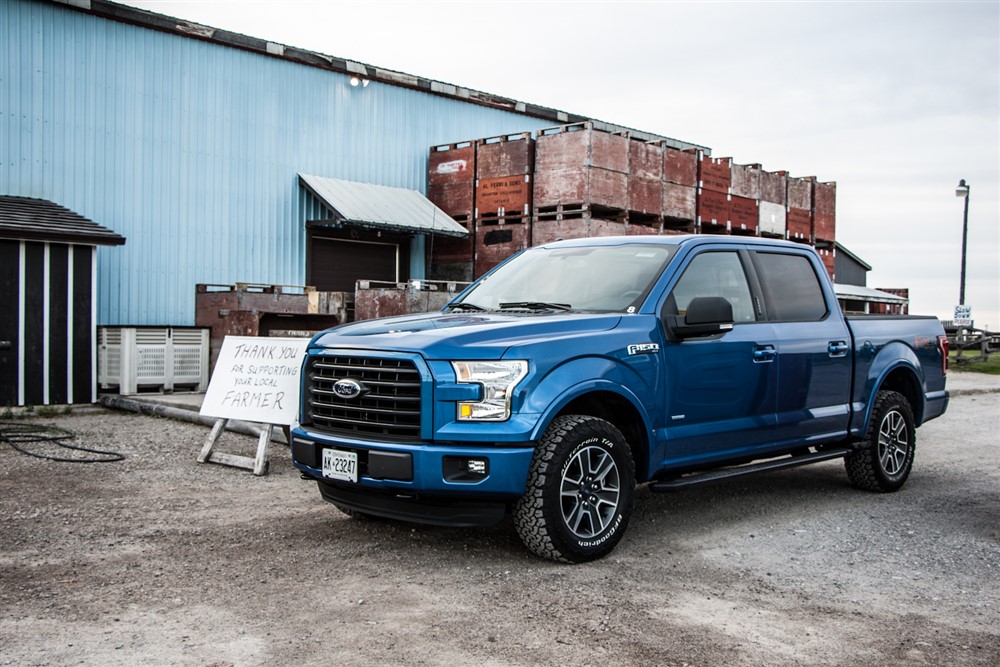 A surplus of charging ports, USB connectivity, and media card slots is not to be taken for granted. Enough storage for all your devices doesn't really stand for much if there's no means of charging them on long road trips. Thankfully, like its competitors, the F-150 delivers in this regard as well; there are multiple USB ports and chargers on board, including an AC household plug-in outlet right in the dashboard. My truck was also equipped with the MyFordTouch system which includes Microsoft-based infotainment and navigation, a decent setup to explore through and use.
The as-tested sticker on our F-150 rang in at $56,799. Adding onto the base price for the FX4 SuperCrew of $41,549, our truck also had the XLT package, the 2.7L EcoBoost engine option, a Sport package, spray-in bedliner, a navigation system, twin-panel panoramic sunroof, blind spot monitoring system, inflatable rear seatbelts, LED mirror lights, box steps, and a tailgate step. The rear steps are particularly helpful when loading things into the bed, going a long way to prevent typical truck-related injuries such as throwing out one's back or pulling muscles.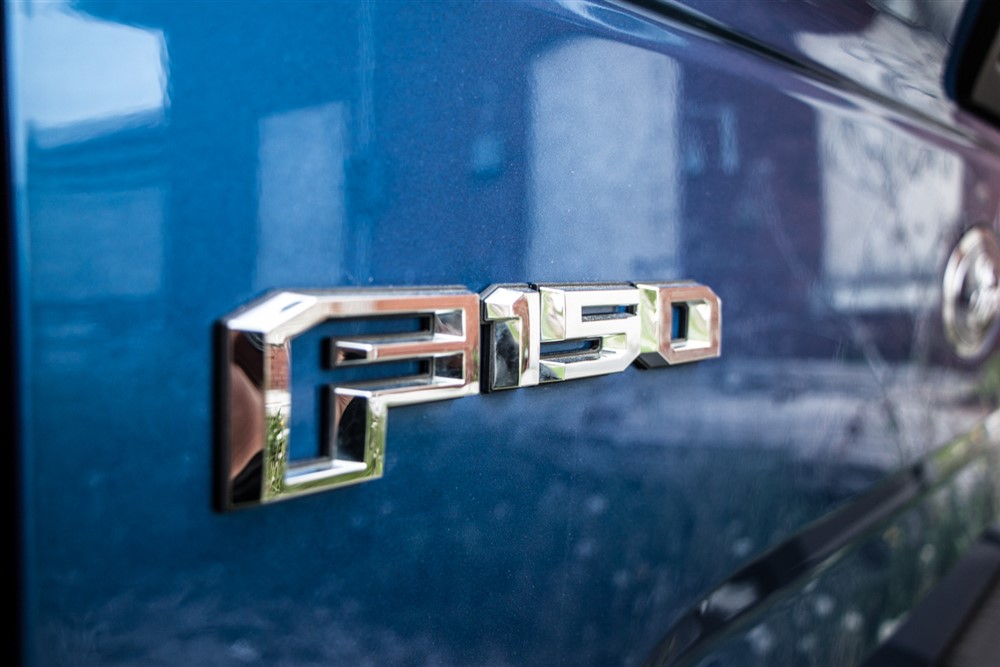 We quite liked the 2015 Ford F-150 when we did the preview drive of the all-new model this past winter. The design builds onto the same trusty face that Ford has been promoting, but more fresh and evolved perfectly for 2015. This new truck looks mean and it definitely means business, now with a bite that surpasses its bark. The more refined chassis, lighter aluminum body, and great new powertrain options make it an enticing buy in its segment. What we'd love to see in coming years is a clean diesel option that can stand up to its Ram EcoDiesel rival, which would help increase F-150 sales even more, and push it towards the final goal of being the North American ruler of trucks.
2015 Ford F-150 EcoBoost Gallery
See Also: