The new Cadillac ATS Coupe lives up to the Sedan even though it is not the winner of the North American Car of the Year, like the sedan in 2013.
The 2015 Cadillac ATS Coupe was recently revealed at the Detroit auto show. With the ATS Sedan winning the 2013 North American Car of the Year, the coupe had to be good.
Looking at the car, it is very sleek and stylish with a bit of a sporty feel. Although the ATS Sedan is appealing, the two-door is more intriguing because of a slightly wider body. The crest has also changed and compliments the shape and look of the grille.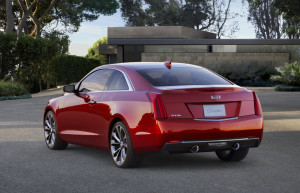 Under the hood the coupe holds a 2.0-litre four-cylinder turbo engine that boasts 272 horsepower and 295 pound-feet of torque. Another option is the 3.6L V6 that pushes 321 hp and 276 lb-ft of torque. Like the sedan, the coupe can come with a manual transmission option available in the turbocharged engine. Both engines offer a base rear-wheel drive but have an all-wheel drive option too.
Source: RoadandTrack