Keeping it clean without compromise | The A3 would still be a pretty great year-round car.
The Audi A3 was a little bit of a game changer this year, and its more powerful sibling, the S3, is one of my personal nominations for this year's overall favourite car. Previously, we only tested the A3 with the 2.0L TFSI motor, a sweet unit with an impressive powerband. There was a more efficient model on its way, but we had yet to experience it. Finally though, I was given a 2015 Audi A3 TDI for a weekend to determine just how good the most affordable premium diesel-powered car on the market is.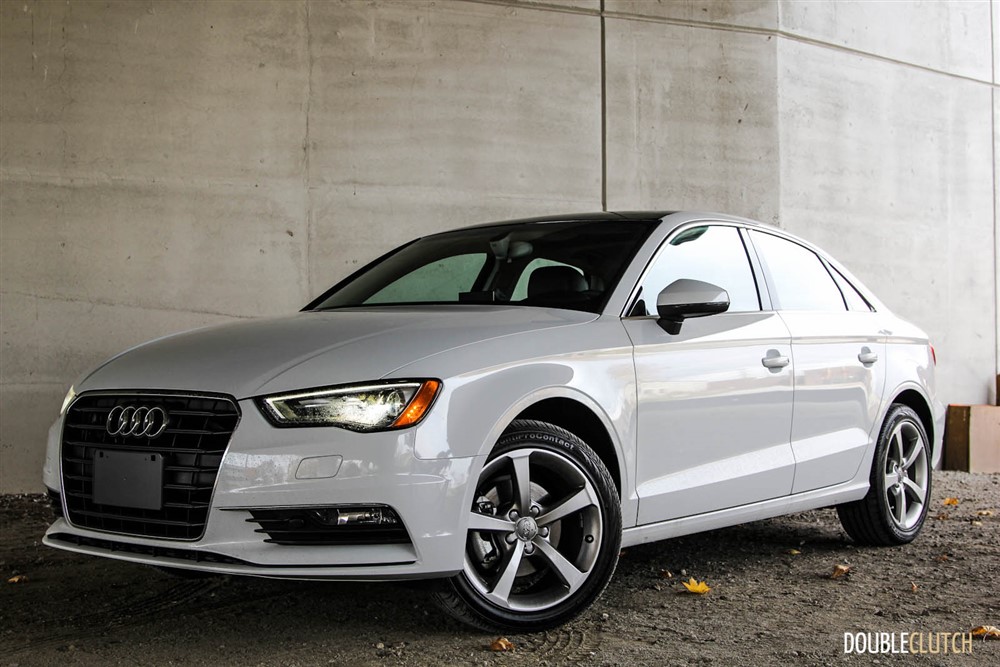 Mercedes-Benz doesn't sell a CLA with a diesel engine in North America, and the BMW 328d is in a class above this one. This gives Audi a clear advantage for the time being. The A3 TDI, built on the new MQB platform, starts at $34,900. My tester was pleasantly close to that starting price. It came equipped with premium paint ($800) and optional xenon headlights, but that's about it. The sticker on this one was just under $37,000, putting it right in line with a fully-loaded Passat TDI, a cousin of the A3. It was a pleasure to see this car being a fairly base model as opposed to a fully-decked out one. This really gave me the chance to experience a car equipped close to what most A3 TDI buyers will opt for.
Powering the 2015 A3 TDI is a 2.0L turbocharged 4-cylinder diesel engine. This is a slightly differently tuned version of the TDI motor shared with other 4-cylinder diesels in the Volkswagen lineup. The Audi A6/A7/A8/Q5/Q7 TDI models all use the 6-cylinder diesel motor shared with the Volkswagen Touareg. Output in the A3 is 150 horsepower and 236 lb-ft of torque, the torque being available between 1750 and 3000rpm. Similarly to the Jetta TDI, the A3 can run to 100 km/h in about 8.4 seconds; the only available transmission is a 6-speed version of Audi's S-tronic dual-clutch unit. Unfortunately, no manual transmission is available as of now.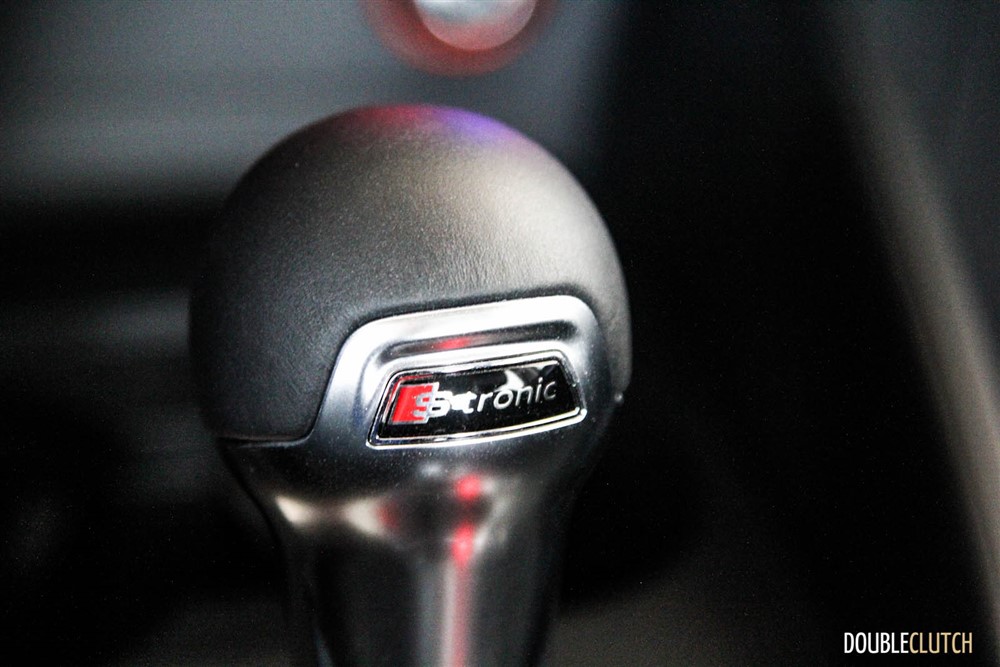 I did quite a bit of driving during my weekend with the A3 TDI, although I wasn't able to do a long-distance highway trip as I typically would want to with a diesel. I found the power plentiful, and the car is very torquey early on in the rev range. On the highway, the car does between 1600 and 1900rpm, which keeps things very quiet inside and there is minimal engine noise while cruising. I will admit that it's noticeably louder inside than both the A3 TFSI as well as the S3. In the city, the little Audi is able to navigate through the army of bicycles and street cars with ease, and the steering is very good. I did notice that the transmission (even without being put in "S" mode) holds first and second gears a bit too long. There are no paddle shifters on my tester, so forcing upshifts would require pushing the shifter over to manual shift mode and pressing up on it.
One of the biggest surprises here is that the TDI model of the A3 only comes in front-wheel-drive form; there is no availability of the wonderful quattro all-wheel-drive system in diesel models. This is because there's simply not enough room in the chassis to hold both the quattro all-wheel-drive system and the AdBlue diesel additive tank. A benefit here is that with the front-wheel-drive setup, fuel economy is maximized. Plus, even in brutal Canadian winters, I don't really believe that all-wheel-drive is a necessity. A solid set of winter tires do just fine, and the A3 would still be a pretty great winter car, not to mention the ability to provide year-round driving enjoyment.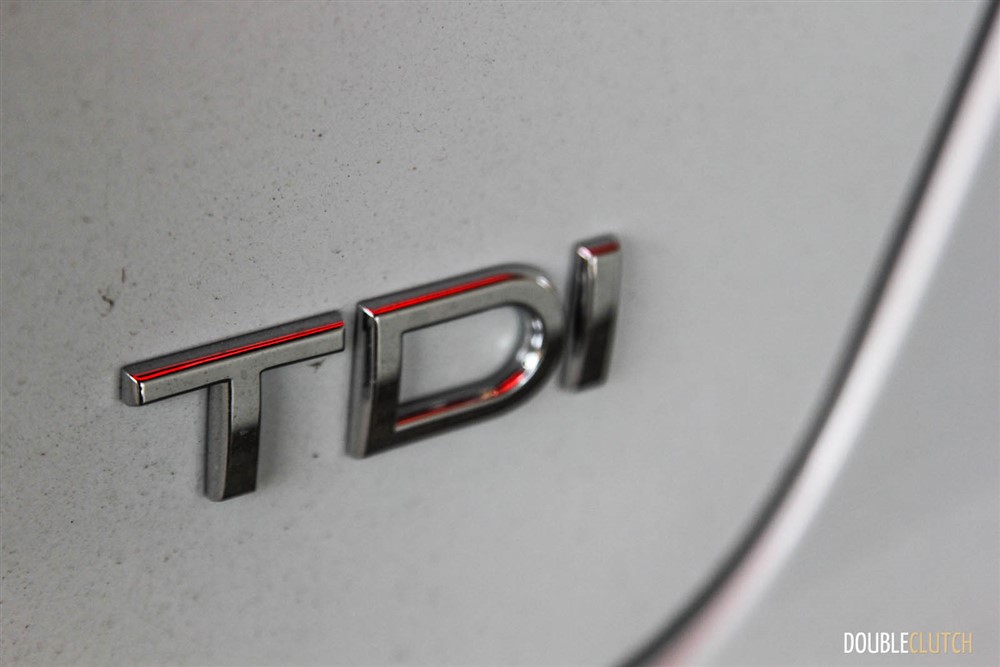 Some of our media colleagues in the United States were invited to take part in an A3 TDI road trip challenge that involved a ton of hypermiling. We recently tested the new Jetta TDI with the brilliant new motor, so I had an inkling as to what sort of fuel economy the A3 could pull off. I didn't expect numbers this good though – in purely highway driving, the new Audi was returning numbers as good as 4.3L/100km as long as I stuck to the 100 km/h speed limit. Combined driving over three days and about 500km still kept my mileage below 6L/100km. My particular car wasn't broken in either; it only had 90km on it when we picked it up. Fuel economy will drastically improve as the engine passes break-in period.
With its sub-$37,000 price tag, my A3 TDI Komfort was still pretty well-equipped. The Audi MMI system is on board with its excellent user-friendliness, along with Bluetooth, iPod connectivity, and the retractable screen. Models without the navigation system get the lower-resolution screen, so I personally would opt for a slightly higher trim level and get the navigation package. Plus, you also get the insanely clear Bang & Olfusen stereo for a little bit more money. The large panoramic glass sunroof, front and rear fog lights, and dual-zone climate control are also standard equipment. One small pet peeve I have with this system is that unlike the climate control in other Audi models, I was not able to sync up the temperatures between the driver and passenger sides.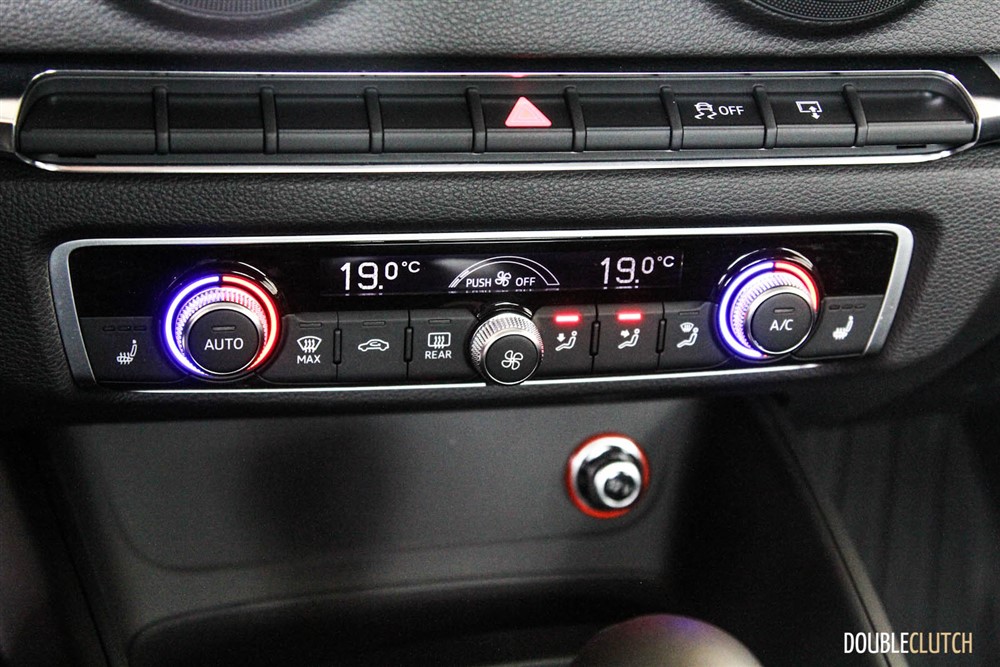 As I previously mentioned, the 2015 Audi A3 is the only entry-level premium car in North America available with a diesel option. The cheapest BMW 328d available, with no options added, comes in at $47,700, and good luck finding one at a dealership with that specification. Even with all option boxes checked, the A3 TDI doesn't come near the price point of the 328d. Although it's a smaller car, the size difference isn't all that noticeable, and definitely wouldn't be missed by a young urban couple. The Audi's 4-cylinder TDI engine is a bit noisy under acceleration and definitely doesn't feel quite as refined as their V6 option, but it still has the same great driving dynamics we love to see from the Germans. With its competitive pricing and awesome road manners, the 2015 A3 TDI is a great prologue to the upcoming A3 Sportback, a car I've personally been waiting for.
2015 Audi A3 TDI Gallery