It's not a Camry anymore! I'll start off by being perfectly honest here; I absolutely despised the concept of the Lexus ES prior to this latest generation.
I'll start off by being perfectly honest here; I absolutely despised the concept of the Lexus ES prior to this latest generation. Allow me to explain with a little bit of a story. A few years before I got into the car business, I had a very close friend who absolutely adored ES350s and was looking into buying one. I took her over to the local Lexus dealership in a brand-new Camry I had at the time and took her for a test drive. Upon our return, I decided to be a bit of a smartass and asked the over-the-top salesman why this was justifiable over the car I had parked outside. He responded with a smug "do you see that badge on the hood? It's the badge of heritage!" I decided to take a spin in the new 2013 Lexus ES350 to see if my opinion would change at all.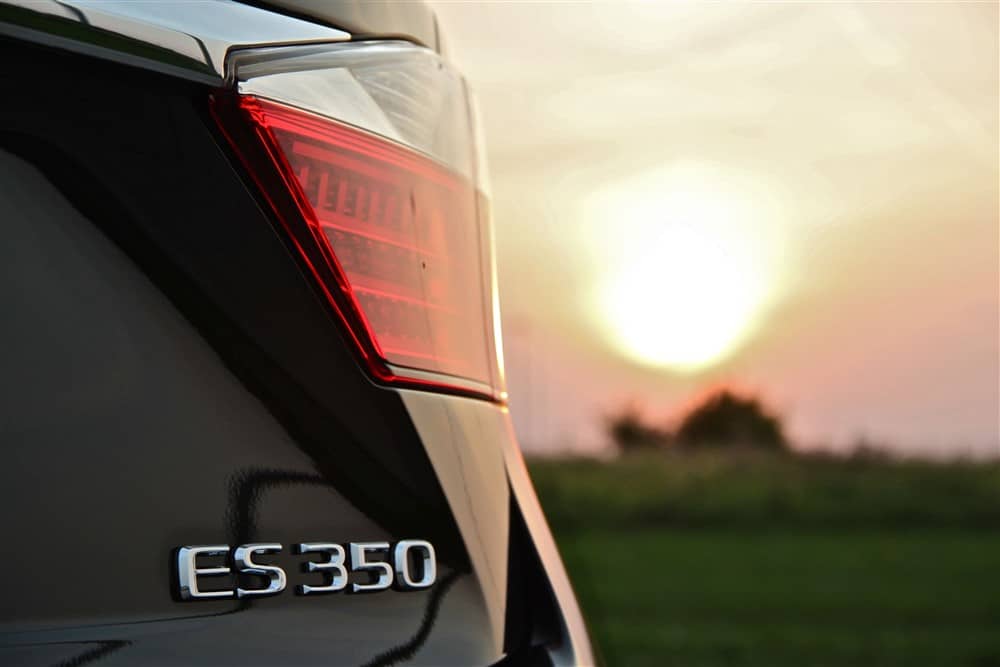 Up until the all-new 2013 model, the ES350 shared its platform (and virtually everything else) with the Toyota Camry. That's not the case anymore; this beauty shares its platform with the bigger Avalon, and the difference is staggering! I first drove the ES350 at the launch and was immediately impressed with its upscale feel. While the outgoing model felt like a Camry with a tad bit more leather, the first thing you notice about this car is how upscale the interior feels. With soft, supple leather on nearly every surface, the ES feels more upscale than any of BMW or Mercedes-Benz's entry-level offerings. There's no denying that the ES has never been the most aggressively styled sedan out there. While its main competitor, the sporty Infiniti G37, focuses on edgy styling and athletic performance numbers, the Lexus targets a slightly older demographic with its subtle design cues and upscale interior.
My personal favourite part of the new ES is Lexus' 2nd-generation RTI (remote-touch interface). This is essentially a touch-sensitive toggle mouse that allows the driver to control virtually everything in the car; climate control, navigation, audio, and vehicle settings. With Lexus' Enform® system, the App Suite also gives you the opportunity to access things like Bing, MovieTickets.com, and other websites to add to driving distractions. However, in regards to bragging rights around having the coolest new toy on the block, this ES350 trumps the latest iterations of BMW's iDrive and Mercedes-Benz's COMAND systems.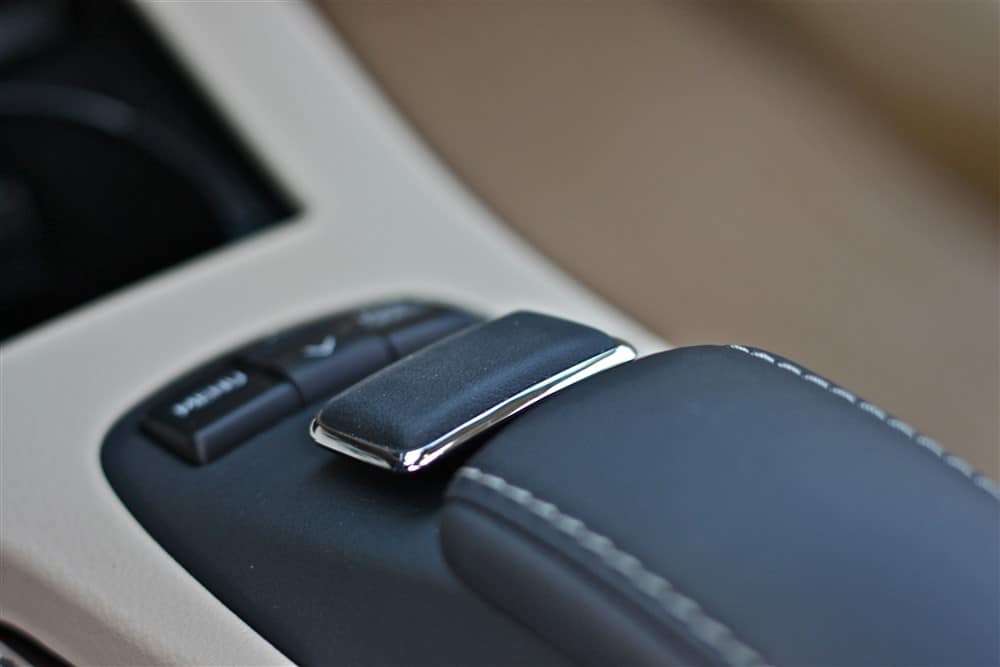 I will go as far as to say that this new bread-and-butter Lexus is undoubtedly one of the smoothest cars I've ever driven. There's zero engine noise at any speed (other than going wide-open-throttle), no tire noise, and the Mark Levinson audio system in the car provides an excellent soundtrack from whatever genre you choose to accompany your drive. The handling is a huge improvement from the Camry of yore, though the front-wheel-drive setup does create for a significant bit of torque steer if you step on it. However, driving the ES350 the way it's meant to be driven (smoothly and steadily), it's completely unnoticeable. The 268-hp 3.5L motor that is available in pretty much everything Toyota/Lexus makes is responsive and smooth, delivering maximum horsepower at 6200rpm. The best part is, the car averaged 8.1L/100km in combined driving!
Coming from a diehard sports car enthusiast however, there's no doubting that the ES drives like a bit of a boat. It's a comfortable and confident drive, but it doesn't feel as planted to the ground or refined as the G37 does. I personally feel as though Lexus should have given an AWD option. At $53,000+ as-tested (my test car was completely loaded), there are things I'd gladly surrender for AWD; because it would drastically improve the driving dynamics of what is already a phenomenal new chassis.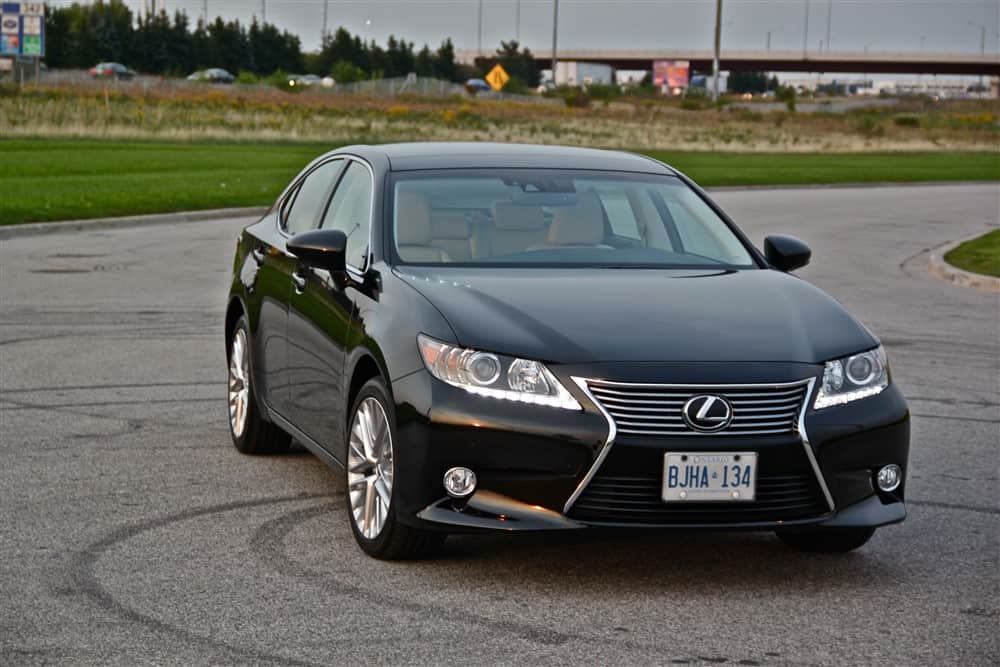 Every ES being made will find its soulmate buyer though. I have no doubt in my mind that this one will sell just as successfully as the previous models (if not better), because those who have them absolutely love them. Myself personally, I'd prefer to put my money towards a G37. Don't get me wrong though; the Lexus ES350 is just as good a car! I just feel as though even though they are direct competitors and priced almost identically, the G37 is targeted more towards young executives whereas the ES350 is targeted towards a slightly older age group, that cares less about sporting characteristics and more about a quality ride. It's great though; because the ES is definitely not even close to your grandfather's Buick!
2013 Lexus ES350 Gallery
2 comments