The Sportage, but all grown up!Hyundai has just quietly done a complete redesign of their midsize sport-utility-vehicle, the Santa Fe.
Hyundai has just quietly done a complete redesign of their midsize sport-utility-vehicle, the Santa Fe. Okay; maybe it wasn't necessarily a quiet redesign, but with their line-up being revamped with some phenomenal new products (Elantra GT & Coupé, Veloster, Veloster Turbo, Equus, etc.), the new 2013 Hyundai Santa Fe 2.0T seems to have shown up without a red carpet. It's unfortunate really, because it's actually an incredibly competitive vehicle that's been priced aggressively.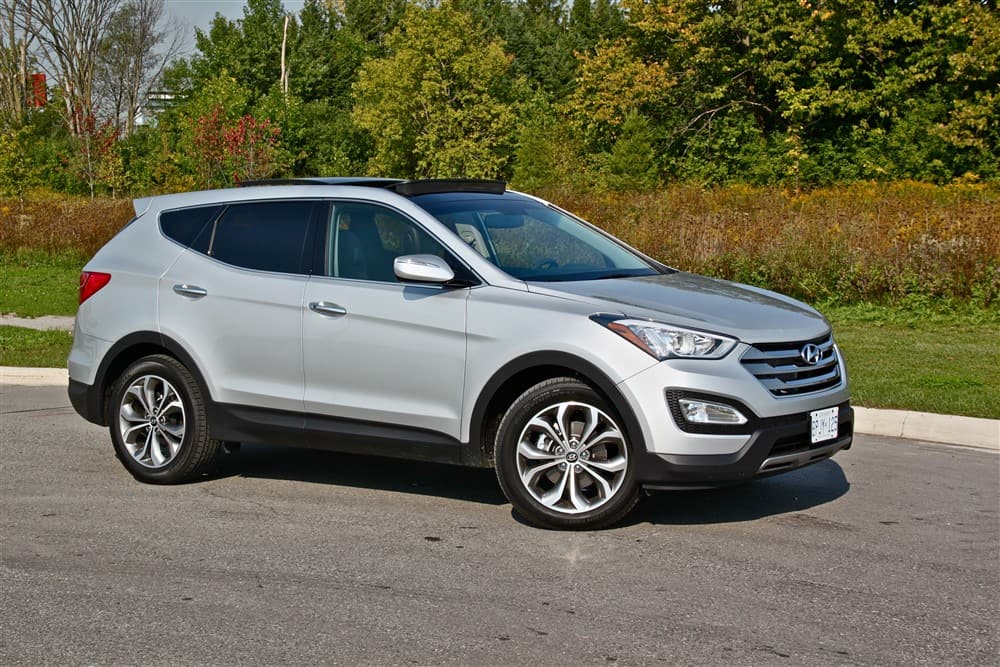 Powered by Hyundai's standard-issue 2.0T that's already available in the Sonata, Genesis Coupé, Kia Optima, Sportage, and others, the Santa Fe puts out 264 horsepower and 269 lb-ft of torque. I personally like the turbocharged-4 motors much more than their V6 predecessors. While there is most definitely some turbo lag evident, it's a smooth engine that has more than adequate passing power and isn't a gas guzzler in the city. Plus, Hyundai's turbo engines are tuned to take regular fuel, so the savings add up. I managed to get a combined 8.1L/100km in the Santa Fe over 400km of mixed driving. This is way more than I'd expected for a vehicle equipped with full-time all-wheel-drive. While a CVT transmission might be marginally better on fuel, I whole-heartedly welcome the conventional 6-speed automatic box on the Santa Fe.
There's no doubt that the new Santa Fe is miles ahead of its predecessor. The outgoing model was lacking in build quality, refinement, and overall efficiency, whereas the new one makes up for all of this. While there's still an obvious 'Korean-car' feel to it, most prominently evident on the interior, it's definitely up to par with the likes of the Mazda CX-7 and the Honda CR-V. I recently drove a CX-7 (sans turbocharger) and will go as far as to say that this Santa Fe is miles ahead in every way possible.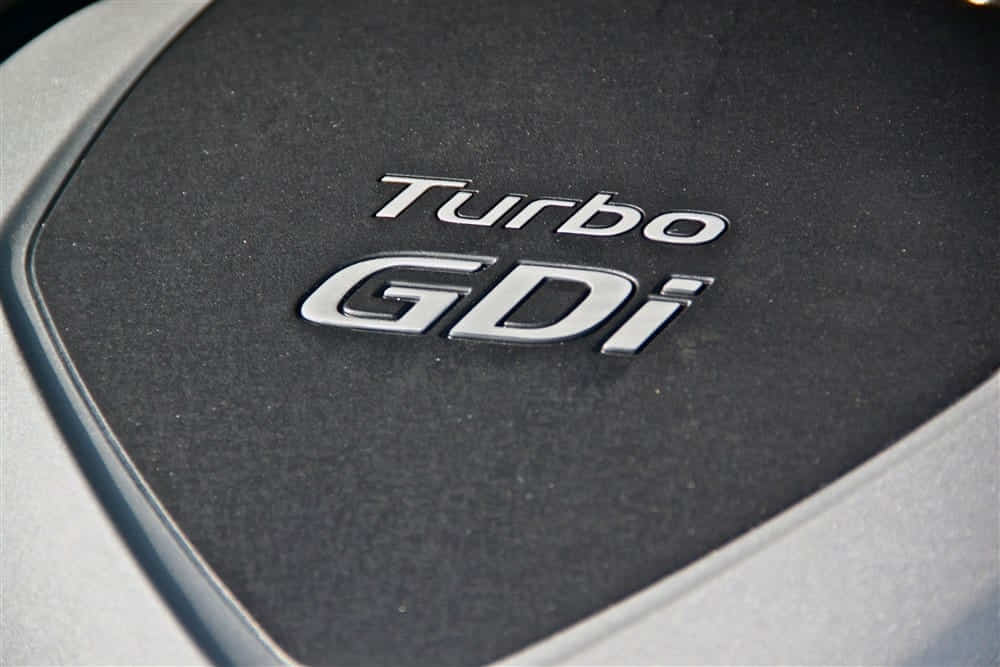 At an as-tested price of just under $40,000, my Santa Fe 2.0T Limited tester was equipped with everything imaginable. Along with the better powertrain, it also came equipped with Hyundai's touch-screen navigation system, Bluetooth connectivity, a panoramic sunroof, heated and ventilated seats, a reverse camera, and Park Assist. At first glance I wasn't convinced that at full list price, the Santa Fe was tremendous value, but looking at the competition, there's no denying that none of its competitors offer the same combination of features and efficiency for that price point.
An interesting feature on the Santa Fe is the selectable steering mode. There's a button on the steering wheel that allows you to toggle between Sport, Comfort, and Normal. Each setting brings out different characteristics in the overall handling modes of the vehicle; tightening and loosening the wheel accordingly. It's undoubtedly a little bit of a gimmick, but I found it helpful at highway speeds as I was able to reduce the play in the wheel and make for a much steadier and smoother drive.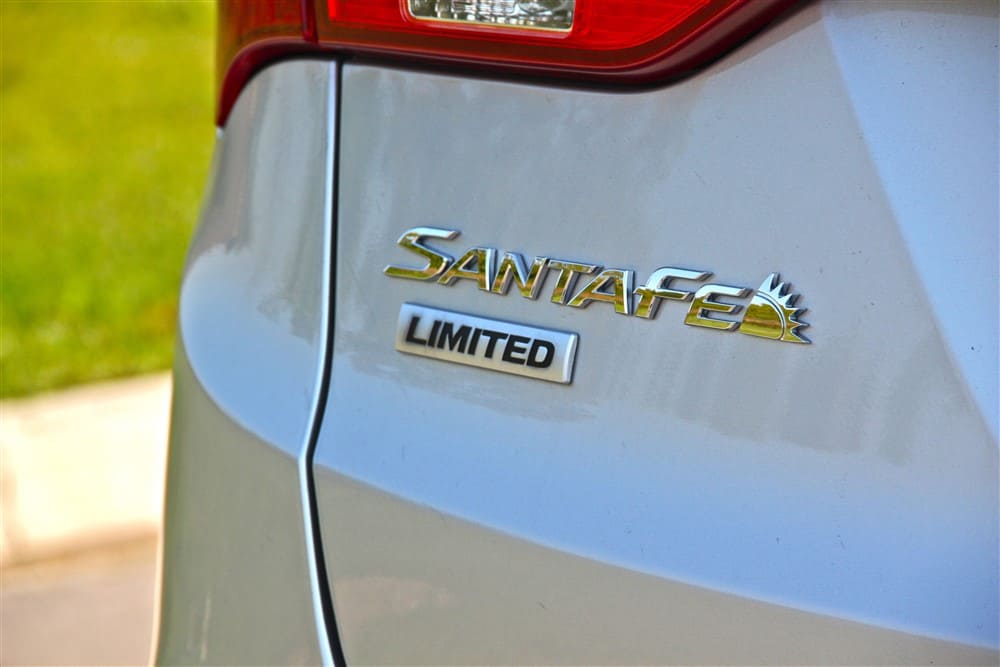 The Santa Fe's cousin, the Kia Sportage 2.0T that I drove a few months ago, offers essentially the same package that the Santa Fe does, but on a slightly smaller scale. The price is, obviously, also adjusted accordingly. Right down to the ventilated seats, the Sportage uses the same basic concept as the Hyundai and is slightly edgier in the styling department. I feel as though the Santa Fe looks like a CR-V with bolder lines. If you don't need the added room and storage capacity of the Santa Fe, perhaps the Sportage SX would be a more viable option. It also feels a bit more planted to the ground and firmer than the Santa Fe, and is a little more efficient overall.
2013 Hyundai Santa Fe Sport 2.0T Gallery
2 comments