Hot hatch? No. Awesome? Yes! Looking at Hyundai's lineup a few years ago, if anyone had told me that the compact Elantra was soon to add two variants; a coupe and a hot hatch, I'd have laughed right in their faces.
Looking at Hyundai's lineup a few years ago, if anyone had told me that the compact Elantra was soon to add two variants; a coupe and a hot hatch, I'd have laughed right in their faces. If this had happened however, I'd be eating my own words right now. Since its redesign for MY2011, the Elantra has gained the swooping roofline and sexy styling of its older brother, the Sonata. More than just putting Hyundai on the map for compacts, the current Elantra is in my eyes at the top of its class; besting the likes of the Toyota Corolla, the Mazda3 and even the base Honda Civic. This 2013 Hyundai Elantra GT adds a fifth door, a slightly sportier touch, and more utility than you would ever expect from an Elantra.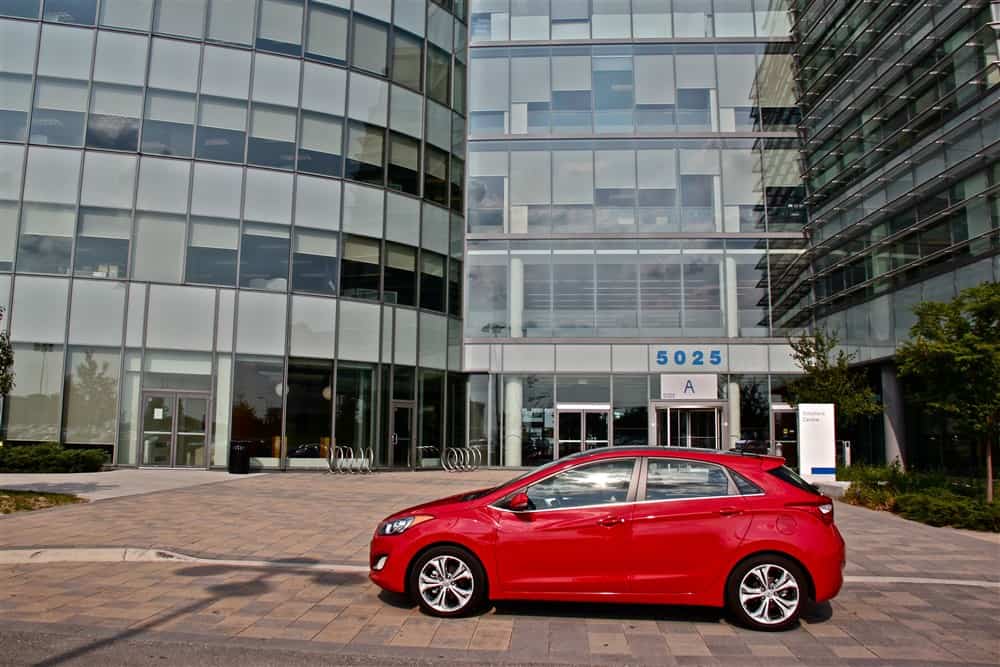 Powered by the same wheezy 1.8L in the standard Elantra, the new GT hatchback isn't going to win any races. My test car was equipped with the optional 6-speed automatic, which is a pleasant change from the horrendous clutch and shifter chemistry I experienced with the R-Spec Genesis Coupé. While it's not particularly quick, this little runabout out-handles its competition and has a surprising amount of pep to it. Merging onto the highway at wide-open throttle isn't particularly satisfying, but taking the on/off-ramps a little bit faster than I should be left me with a huge smile on my face. Recent Hyundais have been impressing me with their real-world fuel economy numbers too. I've personally gotten 4.6L/100km while hypermiling a standard 2012 Elantra sedan with the 6-speed manual, so I wasn't even slightly surprised when I managed to get 6.8L/100km combined while booting the GT around with a heavy foot.
My Elantra GT tester was the SE with the Technology package, which hurts the wallet a bit at just over $26,000. I'm just going to throw into the equation here that that's roughly $1500 less than a MINI Cooper S, and a few hundred more than a four-door Civic Si. Other than an automatic transmission, and when shopping for a sporty hatch I'd personally opt for the 6-speed manual, what exactly does this Elantra offer over my personal favourite in the segment, the Civic Si?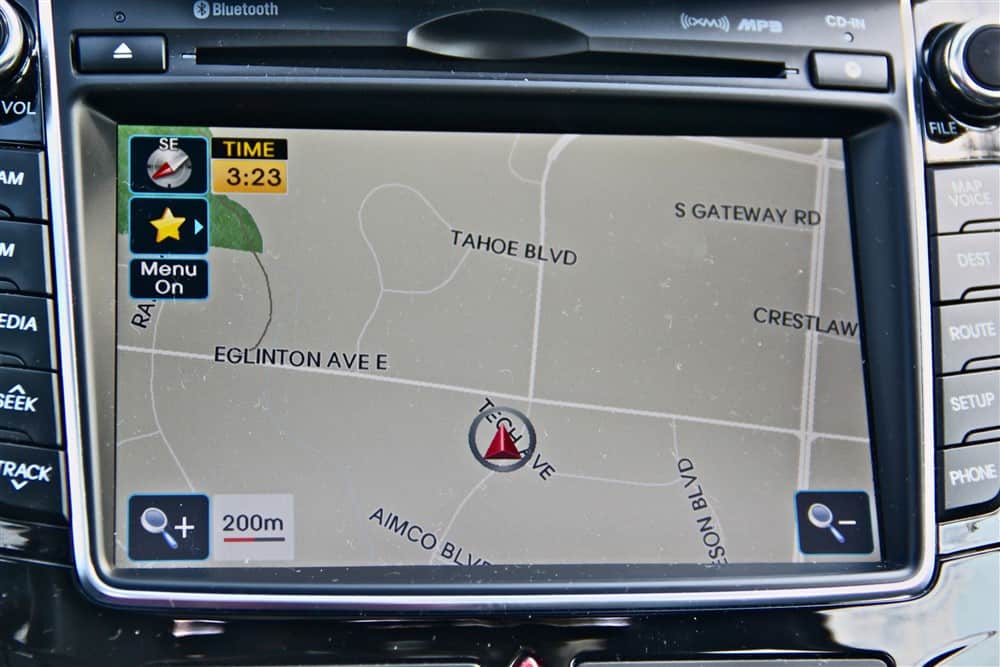 For starters, the SE Technology comes loaded with a GPS navigation system, a panoramic sunroof, and heated leather seats. Voice-recognition is also present, as is Hyundai's standard-issue intelligent key with push-button engine start. Okay; these toys are always fun to have and probably pretty useful in a day-to-day commuter, but do they really matter on a hot hatch? Especially considering the Elantra GT's 0-60 times and quarter mile speeds need a calendar to be properly measured.

Perhaps my standards are too high, or perhaps it's that I had completely different expectations of the car. Let's revisit the basics; what are the pros and cons? I absolutely love the styling; I love the standard feature list, the technology, and I love the availability of a traditional 6-speed manual. Even with the optional automatic transmission, the shifts are smooth and predictable. The only real con is that it's really not a hot hatch. If you as the potential buyer don't think of it as such, then I'm sure you'd be far more satisfied.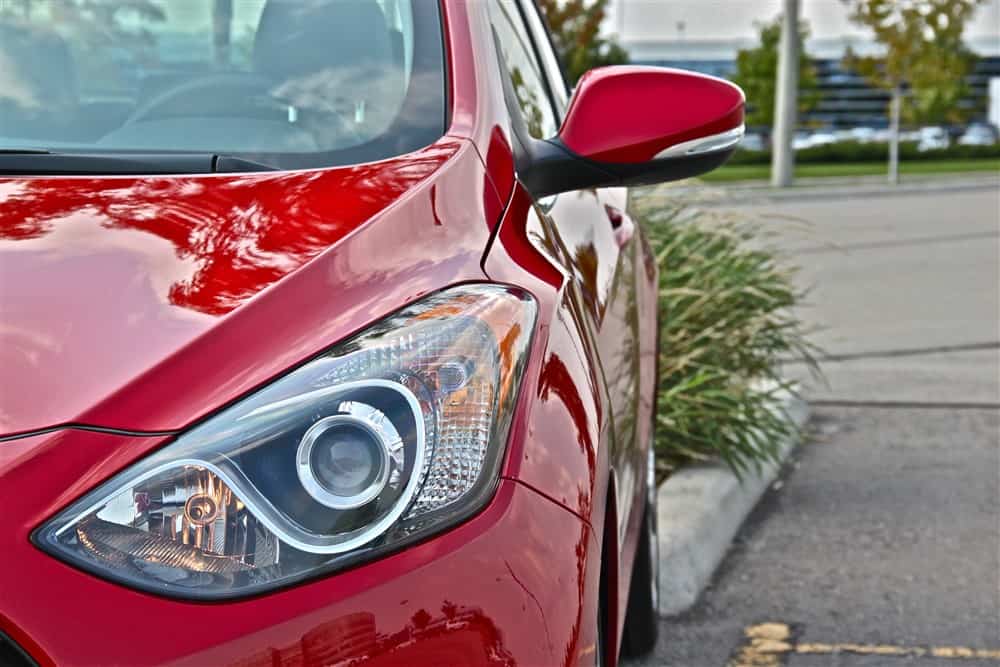 I'd like to think of the Elantra GT as a glorified econobox. If you live in the city, it's a much more viable alternative to say, a Camry or Altima. Rear legroom may be a tad compromised, but it's trendier, more interesting, less common, and a boatload more fun to drive. In the city, its power (or should I say, lack thereof) won't go unnoticed, and its low-end pep will be appreciated.
Do I like the car? I really do, even though I went in with vastly different expectations. 148 horses under the hood are more than adequate to boot around the city in. I also came to the realization that when I was doing my undergraduate degree at the University of Toronto, I would have killed for an efficient car that wasn't a bore to look at and was packed with technology. Has Hyundai managed to make the absolute perfect car for a university student? I think so.
2013 Hyundai Elantra GT Gallery