A fleet favourite gets a new face! My impression of the Chevrolet Malibu Eco throughout the course of my life can be described in one word; 'vanilla'.
In the same fashion as the last few weeks, I'm continuing my spree of road testing the "new face of General Motors". My impression of the Chevrolet Malibu throughout the course of my life can be described in one word; 'vanilla'. It's always been a prevalent model on rental fleets since its 'reintroduction' in 1996, and while Chevrolet has certainly made its mark big enough so that they're pretty much everywhere, the Malibu has always lacked any sort of character or sense of individuality. It's never been any different than any other American midsize sedan in any way, and therefore never really won over anybody's heart.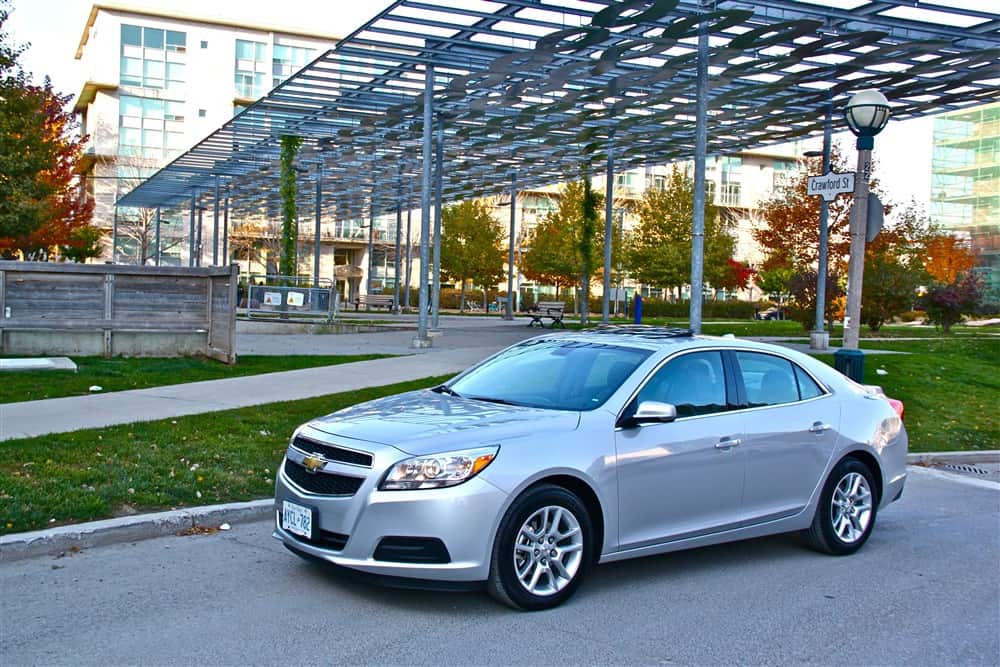 Its last redesign in 2008 was a 'growing-up' for the Malibu model. It went upmarket both in size and equipment and for the first time ever, became a legitimate competitor towards the Toyota Camry, Honda Accord, and Nissan Altima. While sales numbers were fine, the car continued to be just adequate and nothing more. Personally, I feel as though this latest 2013 model is only baby steps from the old Malibu's comfort zone. For instance, I feel as though even despite an all-new model is just about to hit showroom floors, the Impala is completely redundant. At over 190″, the new Malibu is only a few inches shorter than the outgoing Big Daddy of rental fleets.
My Malibu Eco tester came with the standard hybrid powertrain; the 2.4L direct-injection 4-cylinder coupled with the electric hamster-wheel motor. Combined horsepower is rated at 182. Much like the Sonata Hybrid it competes with, the Malibu Eco lacks a continuously-variable-transmission and packs a 6-speed automatic. While having the opportunity to shift it manually should I choose to is always pleasant, the mid-range Chevy has buttons on top of the gear lever to do so. I've never seen a more ridiculous location to put buttons for anything. Oh, and despite the Malibu's ratings, I feathered the throttle and exercised every "trick" to driving a hybrid efficiently, and couldn't do any better than 8.1L/100km combined.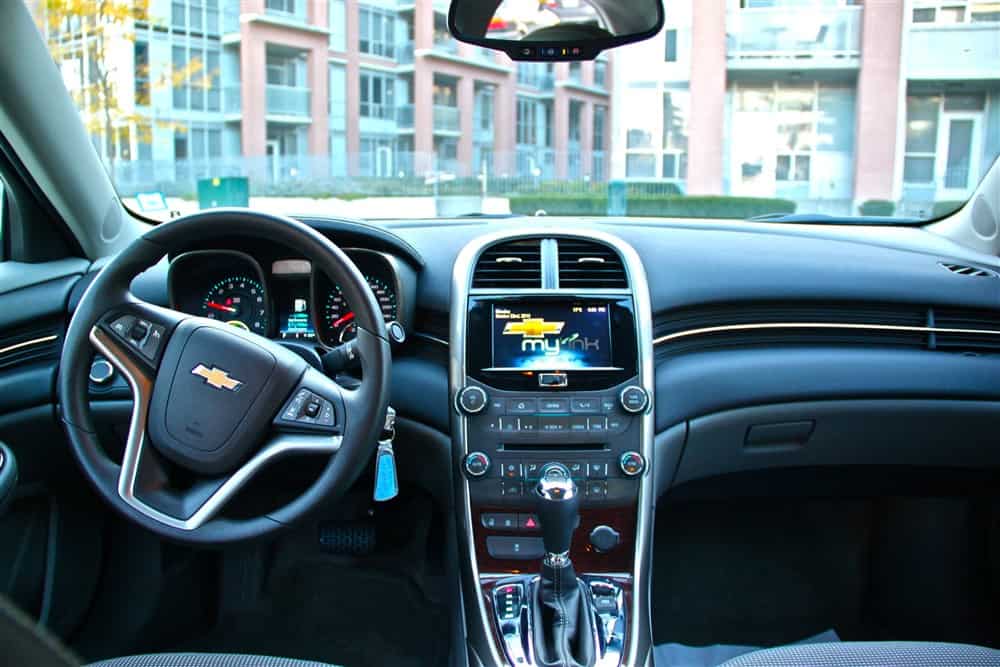 Despite the new Malibu's obvious shortcomings in the performance and efficiency department, it does pack some neat gadgets. For instance, my 1LT tester came equipped with Chevrolet's "MyLink" multimedia system. Essentially no different than the "IntelliLink" in the new Buick models, "MyLink" allows seamless synchronization and browsing of iPods and nearly any other USB-powered device you choose. Satellite radio, a sunroof, and a neat Volkswagen-style switchblade key are also welcome features on this model.
Also, there are a couple of neat tricks that the Malibu Eco does that other cars in its class don't. For instance, most manufacturers offer a dealer-installed remote start system, but it's standard on the 1LT Malibu. Also, the MyLink screen flips open to reveal a cubby. I can't stand how many cars these days focus so much on the driving experience that they lack the simple requirement to have places to actually put things you'd use on a daily basis.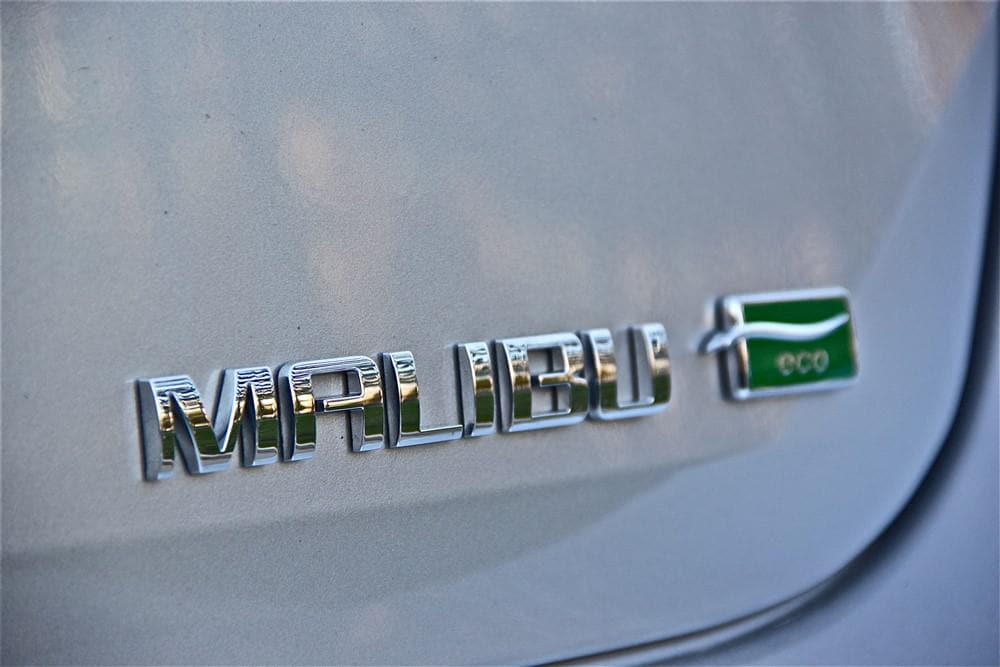 I do however have a gripe with the fact that for a $30,000+ (as-tested) midsize sedan, I still need to push the "unlock" button on the remote and then physically turn the key to start the darn thing. I mean, I'm all for staying away from technology, but come on Chevy, let's at least stay competitive! The Altima has been coming standard with push-button start since 2007. Things like this don't need to be an option; especially on the hybrid model. I don't think my expectations are too high considering the Camry Hybrid, which costs roughly the same similarly equipped (if not a little less), hasn't required a physical key since its introduction over five years ago.
The new Malibu Eco isn't a terrible car. It just hasn't changed its ways in 15 years, and the only way it stays even remotely close to competitive is by adding some tidbits of technology here and there every few years. I personally would love to show up to the Avis counter and get handed the keys to a Malibu Eco. I'd get decent gas mileage while being able to transport my passengers in comfort. Conclusively, the all-new Malibu may not be my ideal choice to purchase (especially when it faces such heavy direct competition), but as a rental, the guy at the Avis counter would have to upgrade me in order to do any better.
1 comment