The future of the commuter car Each and every other "plug-in" (read: Chevrolet Volt) or hybrid car I've driven this year has disappointed me in some way or another.
Each and every other "plug-in" (read: Chevrolet Volt) or hybrid car I've driven this year has disappointed me in some way or another. In the case of the mainstream hybrids like the Camry or Sonata, it was their minimal gain in economy poorly proportioned to how expensive they are to buy. With the Chevrolet Volt, it was GM's misleading marketing strategy that'd have the mainstream consumer assume that it's anything but a traditional hybrid. The 2012 Nissan Leaf however, just might be the future of the automobile. I went into this road test with a clean slate from my Volt experience, and came out impressed.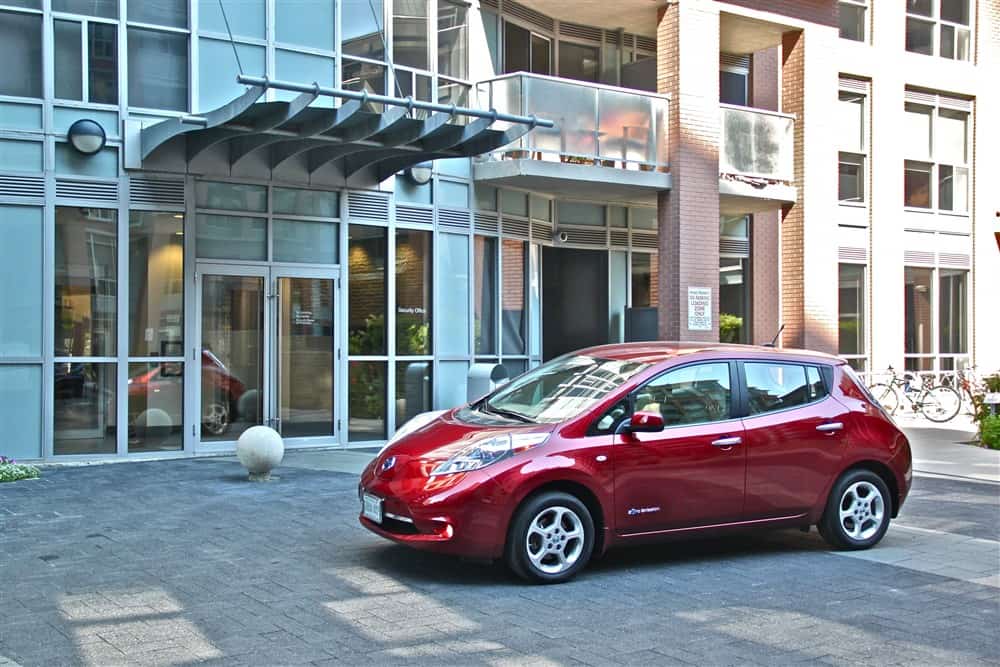 Unlike the Volt, the Leaf actually has no conventional gas motor. It's a very simple concept; you plug it in, charge it up, and leave.  On the downside to this, if you run out of battery power, you can't just coast it to a gas station and fill it up. The battery pack takes 14 hours to fully charge in a conventional outlet, or 6.5 hours to charge in a 240W outlet (which Nissan will gladly install in your garage when you purchase a Leaf). Driving the Leaf was a bizarre experience. Now don't think I'm criticizing it for a single second; it just takes some getting used to if you're not used to driving an electric vehicle. It's sort of like a hybrid in the sense that when you get on the throttle, there's instant torque from the electric motor, but it lacks the typical "hybrid lag" when the conventional motor would kick in.
The Leaf coasts along in "Eco" mode and gives you about 160km of cruising range. If your commute is highway, trim that down to 100-110km. The issue we faced was that on the 400-series highways, the average cruising speed is between 110-125 km/h (despite the limit being 100 km/h). This little Nissan has no issues at those speeds, however it drains the battery at an alarming rate. Anyone commuting from the city to the suburbs would have to charge the Leaf every single night, unless driving habits are modified to a point where other drivers on the road become aggravated.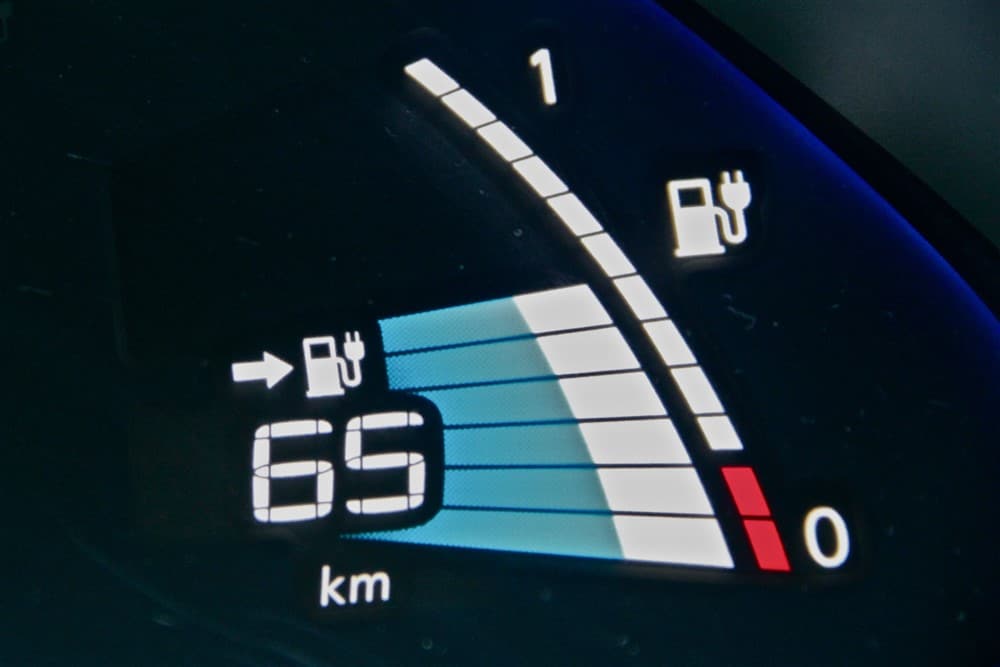 The equipment list on the Nissan Leaf isn't bad at all. The conservative buyer would not be expecting luxuries such as leather seats or a power moonroof. Of course, a moonroof would waste energy and affect aerodynamics. At $39,995, my tester came equipped with heated seats (front and rear!), Xenon headlights, a navigation system, and an Intelligent Key. It also had traction control and a neat little trip computer that tells you if your destination is out of the battery's range. While out with the Leaf, numerous pedestrians approached us and asked questions about the car. My personal favourite part of this car was the fact that it doesn't take any sort of skill to drive it. You turn it on, put it in gear, and drive away. There's no complication around the fact that it's electric; even charging it takes no more effort than charging your iPhone.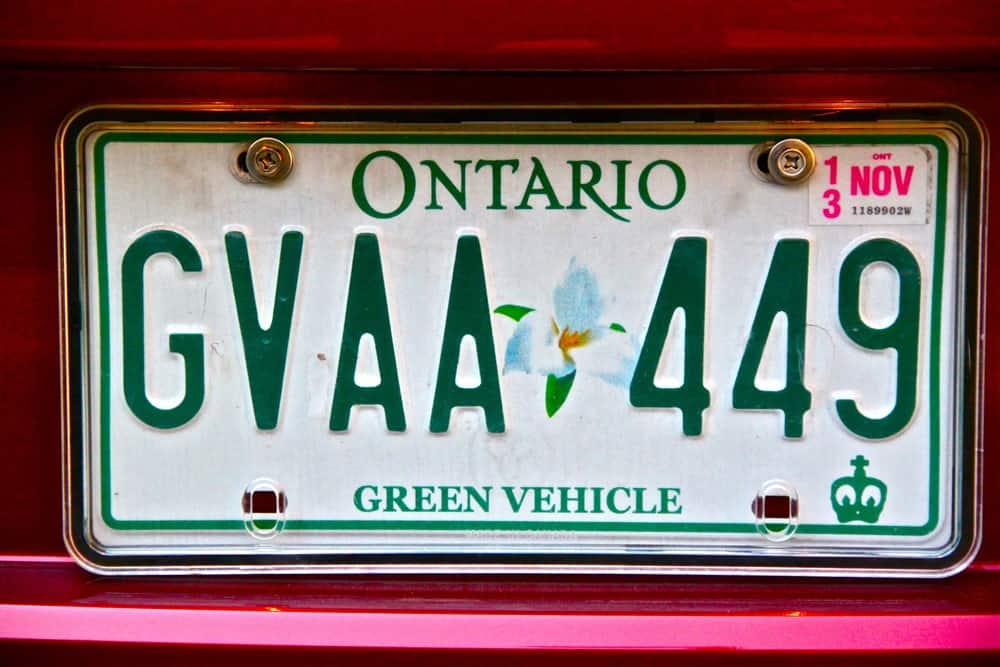 In Ontario, the majority of the HOV lanes on major highways allow you to drive in them solo as long as you have Green Vehicle plates. It's a huge timesaver and would definitely be a deal-maker for me. I suppose those who advocate alternative-fuel methods should get some sort of recognition or advantage on the roads. After all, they're the ones contributing to saving the planet. Drive time from Toronto to Mississauga in rush hour was shaved in half with the Leaf, and you can't put a price on being able to spend more time with your family. However, the fact that the Chevrolet Volt gets Green Vehicle plates baffles me. Sure, you can plug it in, but it's no more an electric car than a Prius, which doesn't qualify.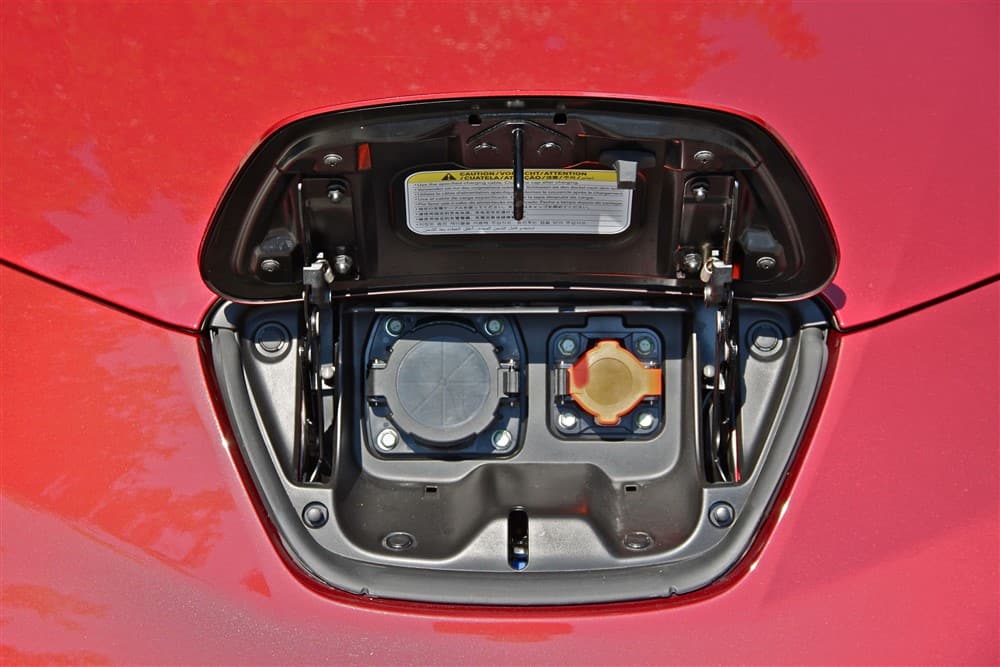 Overall, the Leaf is awesome; it just needs a few tweaks. First; buyers need to opt for the $900 quick-charge kit. It trims charge time down to 26-minutes. Also, it's important to take into account what your commute is like before buying a Leaf. If you live in the city and only drive a few kilometres a day, it's an excellent idea. However, for commuters or long-distance drivers, perhaps a conventional hybrid is to be considered.
2012 Nissan Leaf Gallery
1 comment