Redundant yet? Introduced what seems like ages ago, the CX-7 was marketed with the 2.3L turbocharged engine from the Mazdaspeed3.
With its new fuel-sipping SkyActiv technology, Mazda has begun to focus on overall efficiency and the "zoom zoom" factor in their new vehicles. Introduced what seems like ages ago, the CX-7 was marketed with the 2.3L turbocharged engine from the Mazdaspeed3. Unfortunately, the "efficient" entry-level 2012 GX model I drove came with the standard 2.5L motor. The CX-5, while technically a class smaller than this 2012 Mazda CX-7 GX I tested, promises to be infinitely more car than its big brother; so my goal from this road test was to see if it has become as redundant as my fellow writers have implied.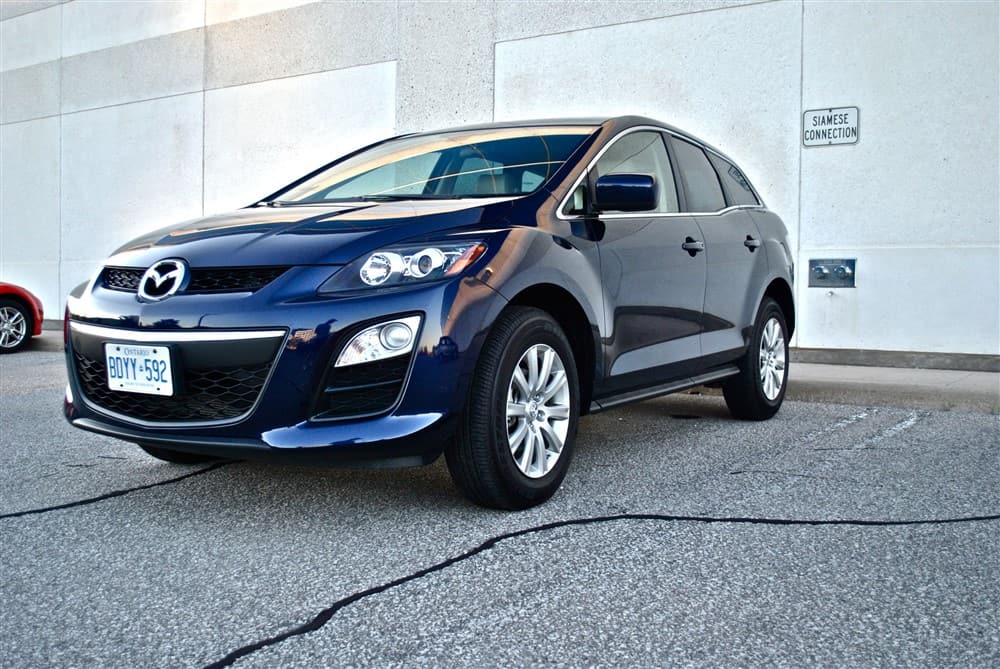 Coupled with the aging 5-speed automatic (the GS and GT come with a 6-speed box), the 2.5L in the CX-7 GX puts out 161-horsepower. While this number doesn't sound terrible, its execution is truly dismal and it feels akin to driving a crossover pulled by a mule. The GX comes with front-wheel-drive, and at least with its lack of power, I had no complaints about torque steer (read: there wasn't any). The handling actually wasn't terrible, and I'd personally opt for this front-wheel-drive model since I know that a Mazda CX-7 is never going to see any worse terrains than a gravel driveway. However, with FWD, I'd expect good fuel mileage. Unfortunately, the GX got a dismal 11.8L/100km combined. I know I'm not known to have the lightest foot, but I've managed to get numbers close to manufacturer promises in the vast majority of my road tests.
The chassis and suspension of the CX-7 are actually surprisingly stable and dare I say, a bit of fun. It's more fun and much flatter around corners and highway ramps than the Venza and about on par with the Honda CrossTour. It's certainly a vast improvement over the Ford Escape that Mazda shamefully badge engineered and called the Tribute. It's certainly zippy for a crossover, and definitely a bit more fun than the SkyActiv drivetrain, but its lack of a third row and marginal difference in size does add to its redundancy on today's market.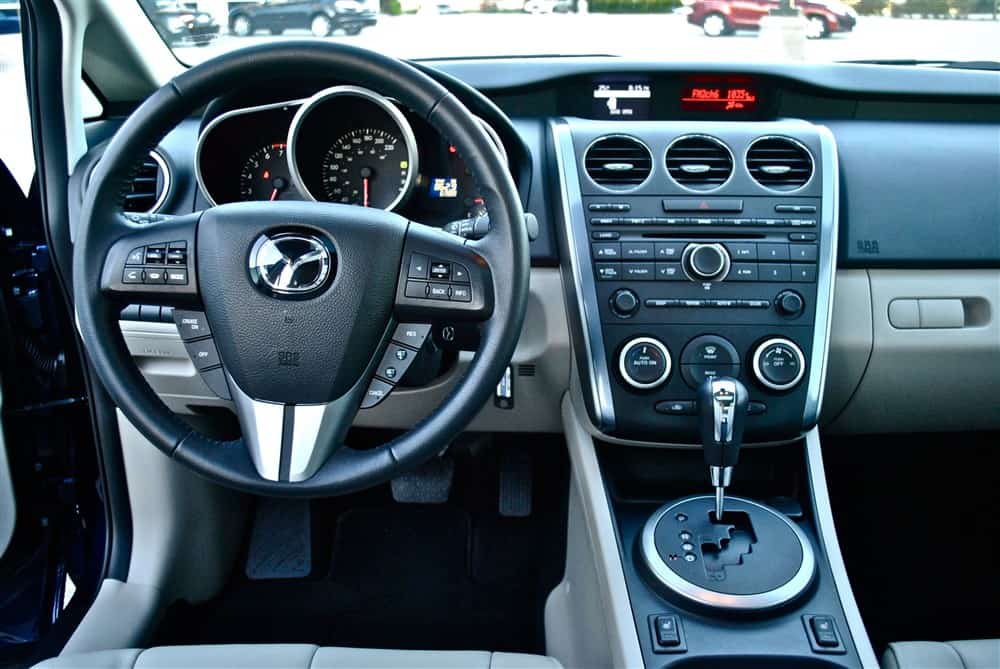 My CX-7 was equipped with the $3,000 luxury package, which brought the as-tested price to just under $30,000. This package adds power leather seats, a power sunroof, leather trim around the interior, and Bluetooth connectivity. Essentially, excluding a navigation system, all-wheel-drive, and the turbo motor, the car is loaded. The interior was quite possibly my favourite part of the CX-7. While I find Mazda's multi-function display to have aged very quickly, it's still relatively easy to use and does everything you need it to. One thing notably missing from the CX-7 GX is iPod connectivity through USB. Other than the Suzuki SX4, I can't remember the last time I drove a car produced in the last year or two that lacked USB input.
The leather seats on the CX-7 are surprisingly supportive and definitely above average. Much like the Toyota Venza though, the Mazda's seats could use some additional support on the sides to hug you a bit better around corners. While the crossover is relatively flat around the corners, it still is a crossover and therefore experiences enough body roll to cause my body to shift more than I'd like. Rear legroom isn't bad, but the raked windshield and more aggressive styling does compromise interior space quite a bit, and this is made very obvious.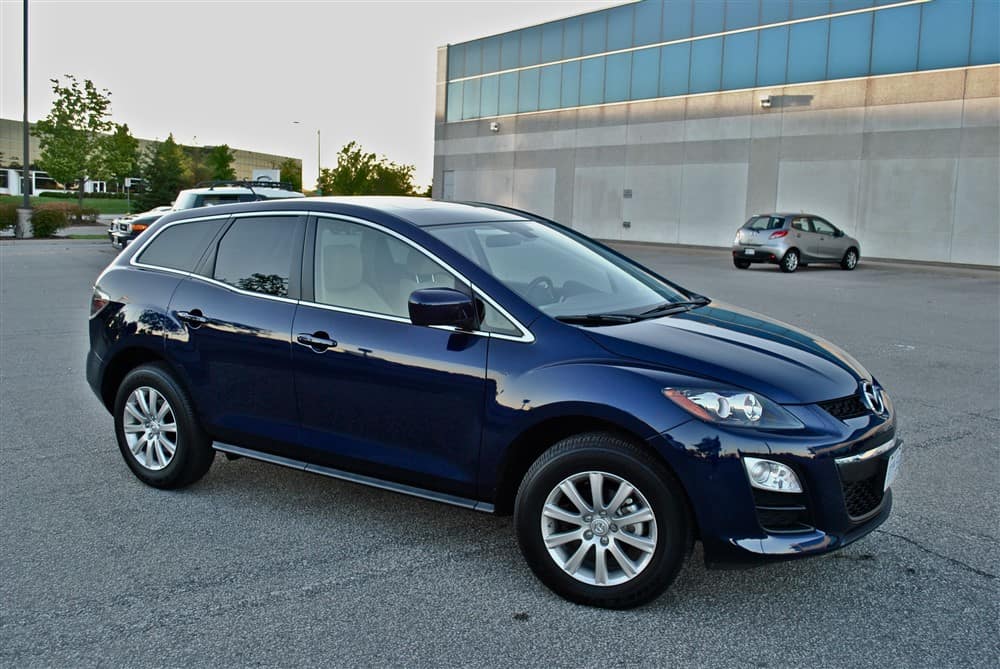 I drove the new CX-5 SkyActiv earlier on this summer, and thought that for the purposes it's intended for, it does the job wonderfully. Despite being a class up, I can't help but feel that the CX-7, while a great idea fundamentally, is a noticeable downgrade. I think rather than take the car out of production as Mazda intends to, they can improve upon what was once a great idea. Barely anyone else in the same class (the Acura RDX doesn't exactly count) offers a turbocharged motor combined with such a great chassis. What Mazda needs to do is drop the entry-level GX, tweak the exterior and handling to add some 'flair', and market the CX-7 as an enthusiast-become-family man's ideal crossover. A turbo, AWD, and killer looks? I can already predict all the orders they'd have to fill!