Well, hello darling... Sharing the same designer, Ian Callum, as the Aston Martin DB7, the XKR shares many of the same body lines with styling cues that can't help but make you think this is what the DB7 evolved would have looked like.
I've always found Jaguar being described as a tweener; a company that exists between production mainstream and the exotic.  Their luxury cars don't quite evoke the status of a Bentley or a Rolls-Royce but could be perceived as a notch above Mercedes-Benz. Their sports car division has the same perception but follows a notch below their former cousin Aston Martin at a cheaper price point. I welcomed the 2012 Jaguar XKR into my garage for a week.
Sharing the same designer, Ian Callum, as the Aston Martin DB7, the 2012 Jaguar XKR shares many of the same body lines with styling cues that can't help but make you think this is what the DB7 evolved would have looked like. And what a looker at that, 18 years later.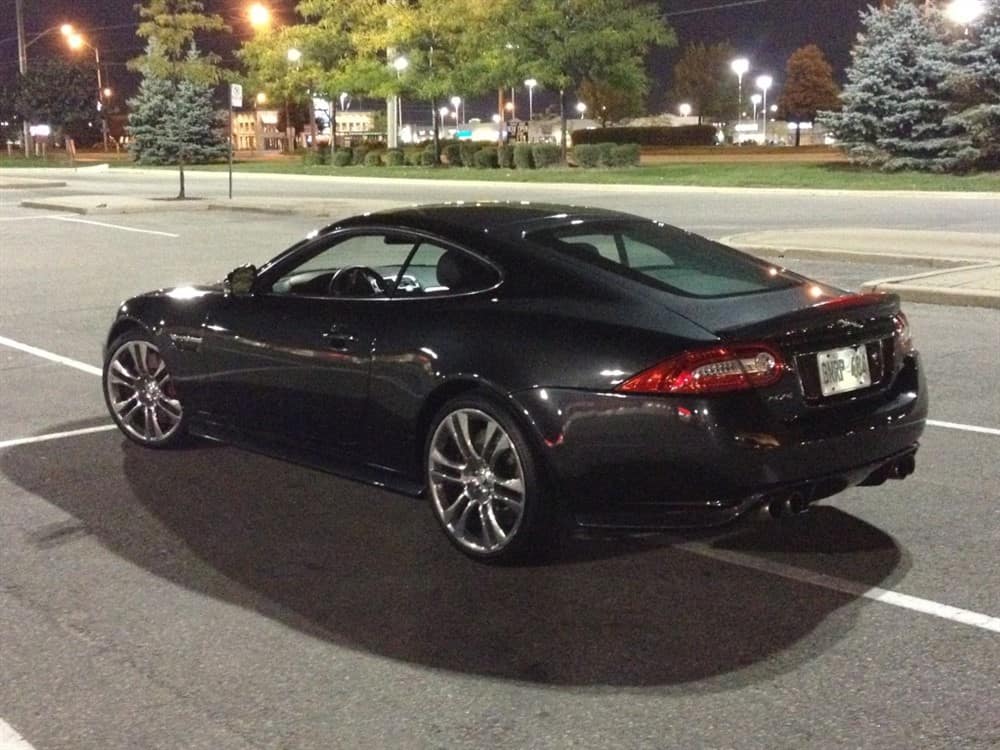 When first approaching the car, you find yourself circling it trying to find one bad panel.  One bad design flaw.  Something.  But when you're done you're left scratching your head.  It is just a beautiful car staged in a modern contemporary design period. It's classic but clean, smooth but edgy.  Just a marvel.
Upon entering the car, you're surrounded by stitched leather, with fantastic attention to detail.  The gear shifter rises from the center console.  The key FOB gets pulled down like a mission control console.  The suede headliner is a wonderful addition.
The audio system is a Bowers & Wilkins design that is top-notch.  Audio quality is crisp and clear; the subwoofer isn't overwhelming and can switch between genres seamlessly.  A lot of audio systems excel at a certain type of music and this one is well-versed in a multitude of forms.  Even the speaker grills are clean and allow some transparency. The touch screen could use some improvement though.  Navigating between the controls doesn't seem quite intuitive enough.  People have become accustomed to having home buttons on the left side of any device.  The Jaguar presents it on the right.  I'm sure is quite handy for right-hand drive versions of the same car but is annoying for those west of the pond.  I can't imagine a firmware update would cost a dramatic amount but would give a better user experience to the rest of the population.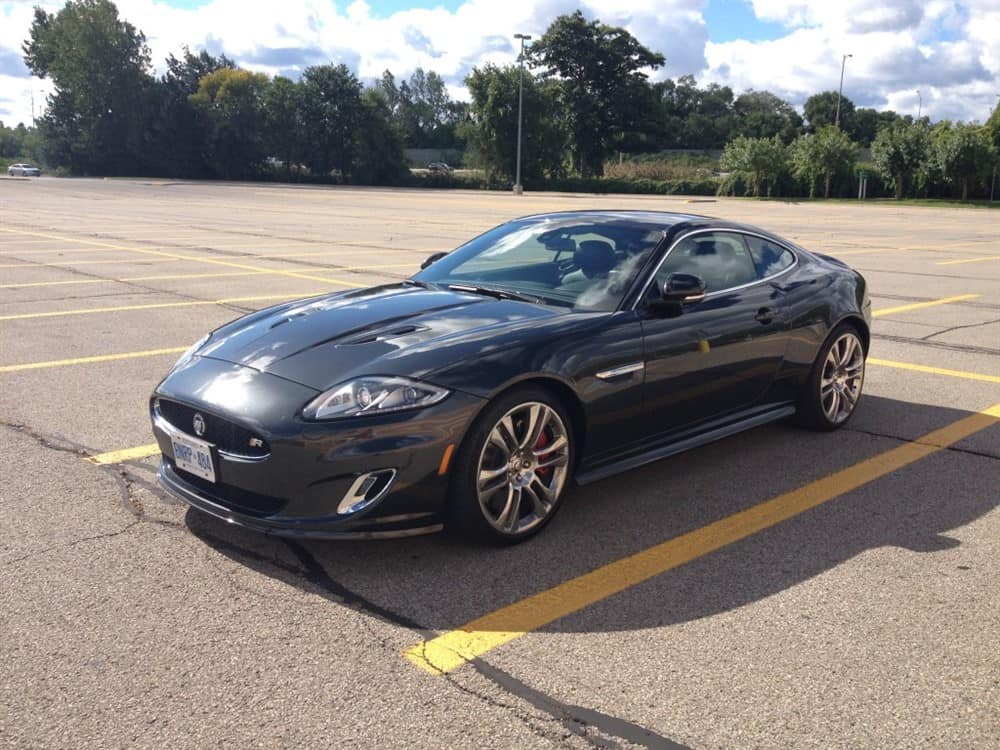 If I could poke at one more thing it would be the gauge cluster.  It seems to be the one dated piece in an overall wonderful package strapped to that 5.0L supercharged V8 engine. And that's where it gets even better.
Stepping on the throttle evokes memories of Ayrton Senna dancing in the rain with his Lotus in 1985.  Sure, you're the driver and the roads are dry but it is similar.  The backend doesn't break loose, nor does it get squirmy enough to make you pull over and give up driving the car. It just gives you a little nod to say, 'Just remember what's beneath the hood'. Beneath that hood is 510 hp of supercharged V8 goodness.  While in first gear it's a quiet engine, it's 2nd gear where the engine begins to open up.  It may be a psychological block that subliminally makes you preserve your life.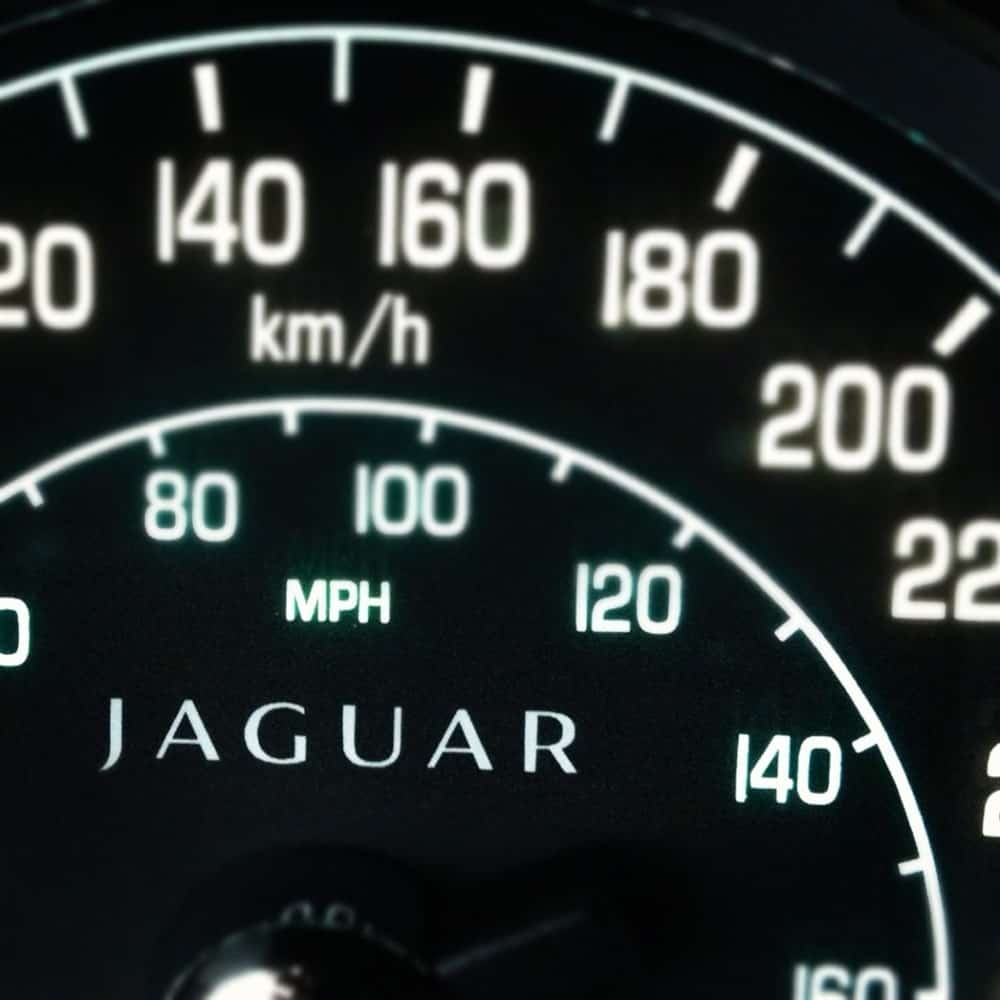 Matched with an automatic transmission, you just simply stomp and go.  And by stomp I mean open up the gates and let the animals rip through.  There's no other explanation for the noise this car lets out.  It isn't a snarl, or a scream.  It's a growl from a beast from parts unknown.
That beast likes to steal all your gas and laugh too.  Oh wait, that's the passenger doing the bulk of the laughing.  The beast just taunts you as you get approximately 385 km from 65L of 93-octane gas.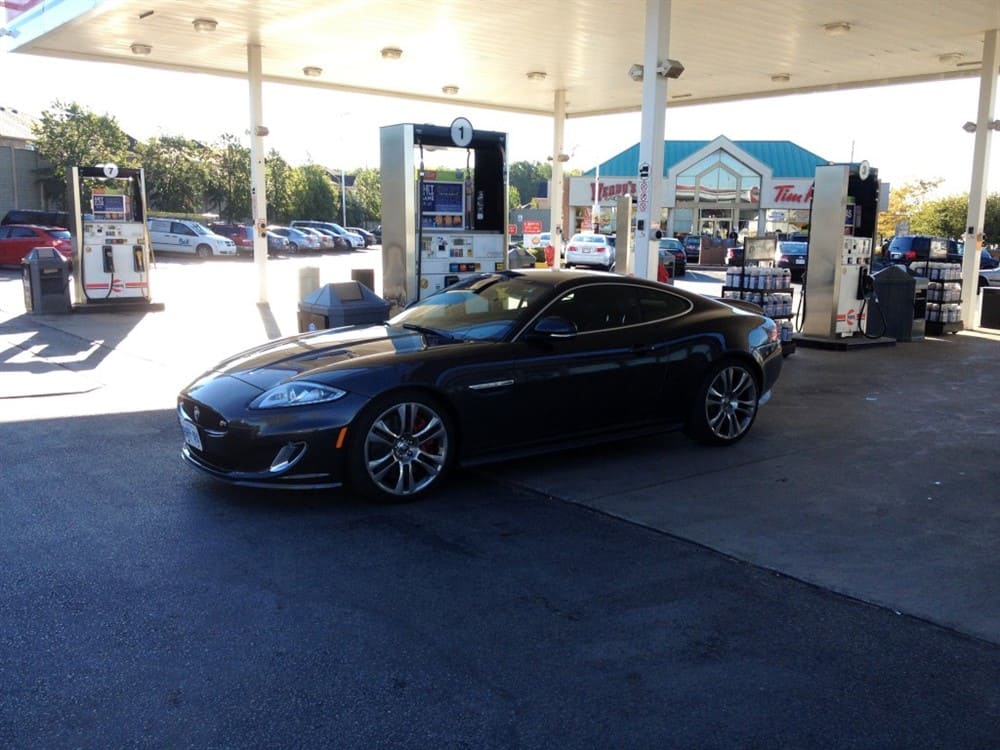 The XKR base starts at $109,125 where as the Aston Martin DB9 is $162,530.  $53,000 is quite a bit of money but I think it's well worth it for a few reasons. The Aston doesn't suffer from a few glaring issues present in the Jaguar.  All of them are caused by the nature of Jaguar as a company. The Jaguar just lacks grip, downforce and doesn't handle as well as it should.  It's stuck between the nature of a sports car and a luxury car.  It compromises in areas that I feel shouldn't be.
The XKR should be uncompromising, it should be tiring to drive, be so low to the ground that you scrape the front end on almost all parking lots.  But it doesn't do those things. The Jag is an everyday car whereas the Aston is for weekend enjoyment.  Sure the DB9 is classified as a grand tourer but most wouldn't imagine driving it daily.  You can with the Jaguar. Options on the Aston will promptly push the bottom line sticker price into the stratosphere; it isn't cheap by any imagination.
As an exotic, I'd pass on the Jaguar.  It just isn't there. That said, I would take the Jaguar over a Mercedes-Benz SL any day of the week, it's much more enjoyable, unique and says I just won't compromise on fun. Also, it's absolutely stunning to look at.
As an every day car, I'd say giddyup.
And that's where I realize I've had it wrong the entire time.
Jaguar exists in this market for people that want the best of both worlds.  Not quite an exotic and not quite a mainstream luxury car.  Who am I to argue with that?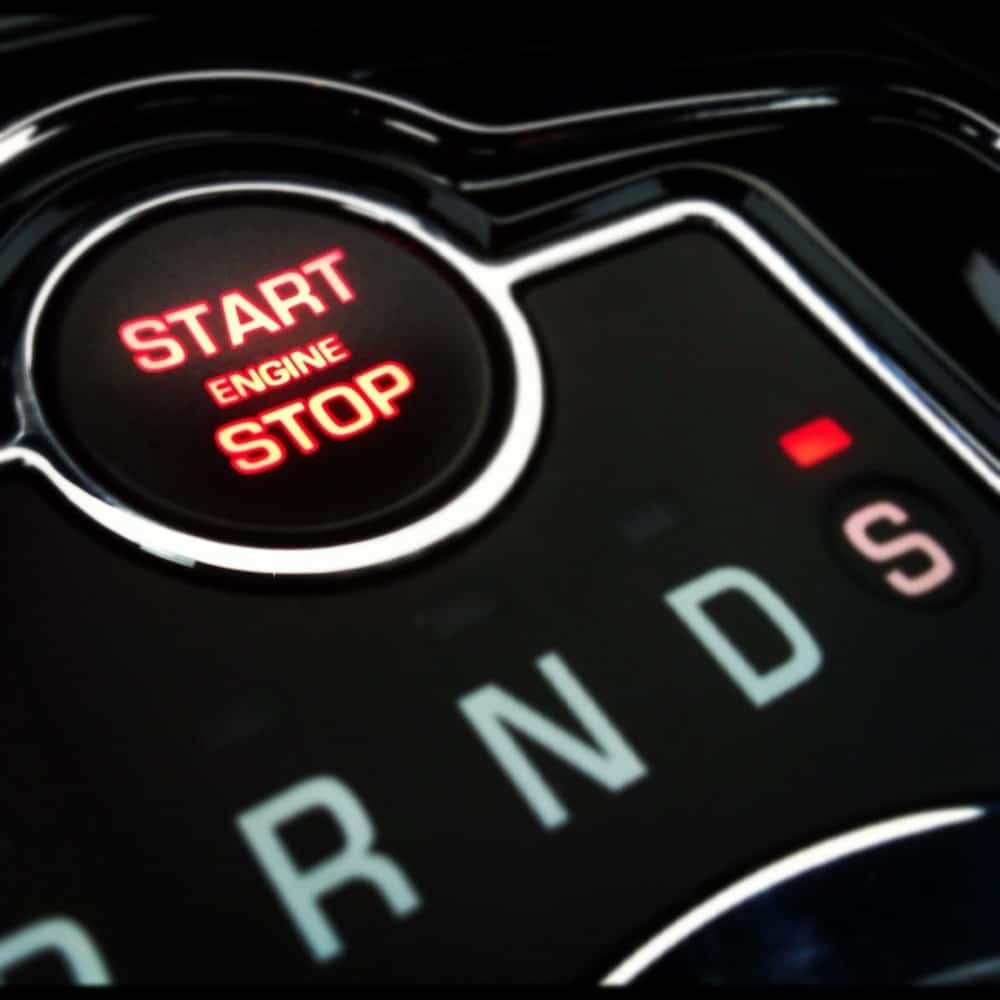 1 comment