The bachelor's sports car With its introduction in 2003, the G35 marked the beginning of a new era for Infiniti. Gone were the days of rebadged Nissan Primeras, Maximas, and Pathfinders of the turn of the millennium.
With its introduction in 2003, the G35 marked the beginning of a new era for Infiniti. Gone were the days of rebadged Nissan Primeras, Maximas, and Pathfinders of the turn of the millennium. In was a brand-new sports sedan and sports coupe from Japan that could finally match the driving dynamics of the Germans. 2007 was the redesign, and the new coupe followed in 2008. The G35 was renamed the G37 and replaced the well-reputed Nissan 3.5L VQ V6 with a new 3.7. The 2012 Infiniti G37x Sport Coupe is easily amongst my favourite vehicles on the road.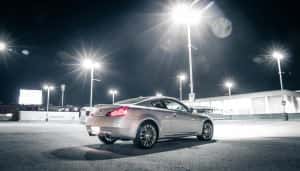 When I drove the G37x sedan earlier this year, I absolutely fell in love. Its driving dynamics were unparalleled, the throaty engine roar was to die for, and the seats were the most supportive even when comparing to classes well above its own. The "S" moniker appointed to all G37 models designates them as the Sport-oriented model. When a co-journalist and I arrived to pick up the G37xS Coupe, we both realized that this was going to be an expensive week (and we weren't referring to the fuel consumption).
The G37xS Coupe drives nearly identically to the sedan. It's just as good in every single way, and in my opinion is only moderately better to look at. Finished in 'Platinum Ice', Infiniti's more complicated way of saying silver, I couldn't help but feel that this colour made the otherwise beautiful lines of the G37 seem a bit fleet-oriented. Had this car been a jet black or a nice alpine white, I would go as far as to say it's easily the prettiest car in its class. The interior of the G37xS is a phenomenal place to be. The driving position is better than that of the current (E92) 3-series Coupe, and a lot better than the Audi A5. Standard features are typical for Infiniti; you get absolutely everything and it's not part of a crazy breakdown of 94,000 different packages. Our G37xS came with a "Hi-Tech" package, which includes navigation, lane guidance, Intelligent Cruise, and a couple other tech-tidbits.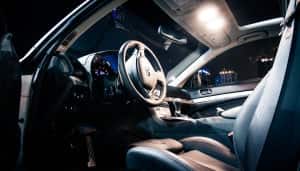 My main niggle with the previous-generation G35 Coupe was its ability to retain its quality after a few years. As someone who spent an extensive amount of seat time in a meticulously-maintained G35 Coupe, I can attest to the fact that as the miles went on, the interior aged at a monumental level. I have no reason to doubt that Infiniti realized this and fixed this in the second-generation car, because the interior of the G37xS looks a million times better than the G35's did when it was new.
So, is the "Sport" model any sportier? In short, no, not in the slightest. Don't get me wrong; the car is still incredible and an absolute blast to drive, it's just no more fun than the standard model. 330-horsepower comes alive and is put to the wheels through what I think is the best automatic transmission currently available on the market. It knows what gear to stay in at any given time, even if it's put in "DS" sport-shifting mode. The handling is surprisingly good for such a big car, and it feels planted at any given time. The Sport model feels marginally more confident in the corners and obviously has a few subtle styling cues that make it a bit nicer to look at, but that's about it.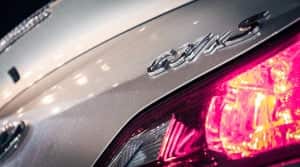 At $40,000-$45,000, the standard G37 is an amazing value. At $40,000, a lightly pre-owned G37S Coupe is even better value. I priced this car out including Ontario sales taxes at an as-tested $65,000. That's a problem, because that puts it in Audi S5 territory. It's quick and nimble, but the G37 is still a very heavy car, and it's definitely not worth $65,000.
That being said, there's still an immense appeal to this car. After bringing it on a night out with some other auto-geeks, it turned out that there were six people who jumped out of it and immediately said "I need one badly". I'm guilty of being one of those people. Please make mine a manual, and without that all-wheel-drive nonsense. A note to all my readers: if you don't have a G37, please trust me when I say that the automotive aspect to your life is truly lacking until you drive one. I warn you though, you will want to buy one, so make sure the money is secure before you try it out!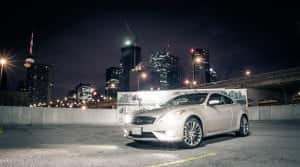 3 comments