Best-handling car under $30,000? The HFP, is Honda's new performance line. It's roughly $2900 more than the regular Si and essentially decks out the car a bit more. Is it worth the premium? I road tested the new Si HFP for a week to find out.
Right off the bat, I'll say that the Civic Si was the most pleasant surprise I've had all year. I've driven the previous generation Si, as well as a few older generations of them, and always was able to truly appreciate the fundamental premise of the Si. They all come with a buzzy, rev-happy i-VTEC engine, a not-so-high horsepower rating, a manual transmission, and a sport-tuned suspension that's surprisingly flat in the corners. The HFP, short for "Honda Factory Performance", is Honda's new performance line. The Civic iteration costs roughly $2900 more than the regular Si and essentially decks out the car a bit more. Is it worth the premium? I road tested the new 2012 Honda Civic Si HFP for a week to find out.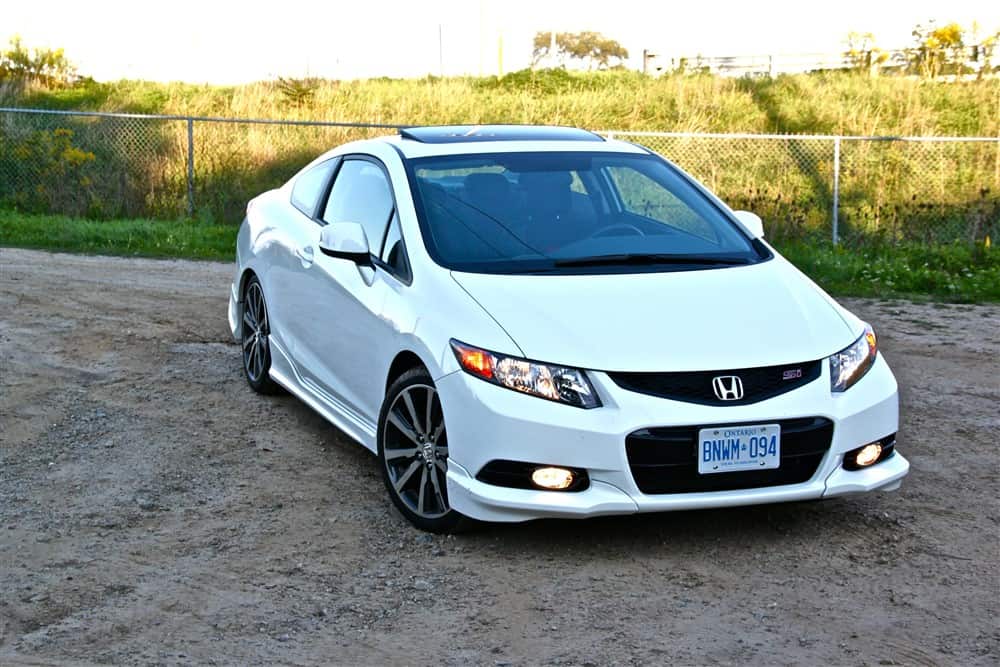 My test car priced at $28,690 adds 18″ wheels, a HFP-unique body skirt package, and a more sport-oriented suspension to the regular Si. In my opinion, the regular Si provides 99% of the fun that this car does. If you can haggle down the price of the HFP by a thousand or two, it'd quite possibly be the most fun you could have in the sub-$30K range. I know I'll have some Toyobaru FR-S/BRZ fans jumping right on this statement, but the handling of this car is absolutely mindblowing. Paying homage to the Integra Type-R, I'd go as far as to say that the HFP Civic is the best-handling front-wheel-drive car I've ever driven. It's obviously effortless to flick about in the twisties, but even highway onramps are made fun with this little coupe.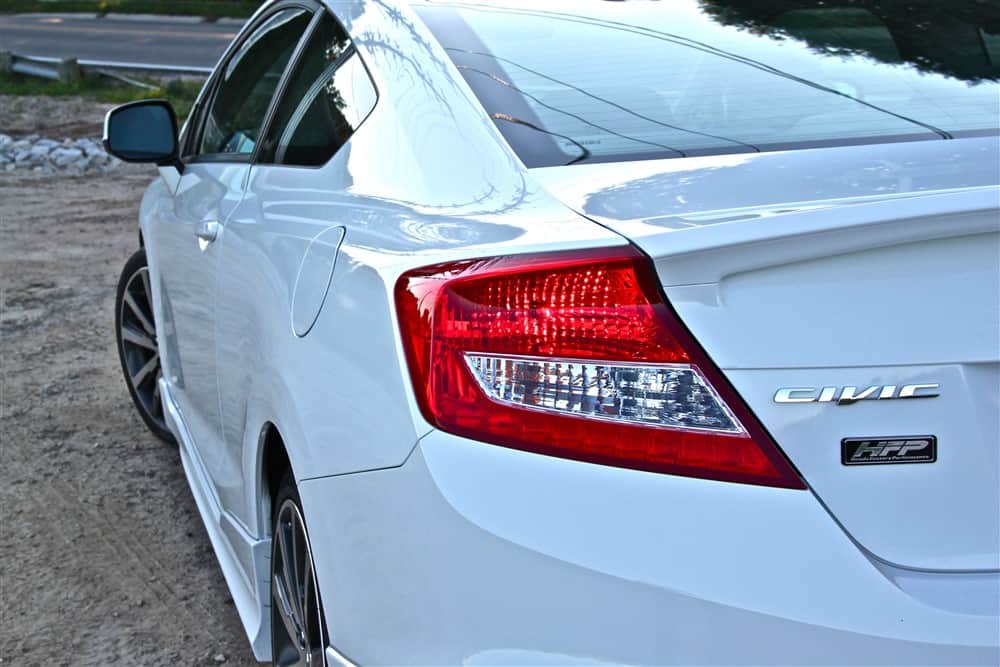 Generally, straight-line power isn't what the Civic Si is all about. However, this latest Si (the HFP doesn't add any sort of power whatsoever, unfortunately) has a very adequate amount of get-up-and-go. Plus, the little lights that indicate that i-VTEC has just kicked in are a neat little touch. While it certainly is possible to drive the Si like a grandpa and manage 7.1L/100km combined, I guarantee that nearly everybody who buys one of these is going to do many 5500-rpm shifts. I was asked numerous times over the course of my HFP test week why I had such a stupid smile, and it's because every single time i-VTEC jumps in, it's impossible not to have a schoolboy grin on your face. Oh, and then there's the shifter. Honda has always been great for snick-snick shifters with quick, effortless shifts, and the one in this Si is nothing short of perfection. It's one of the best shifters out there in any price range and is incredibly easy to drive both leisurely as well as in a performance setting. With typical Si-style driving, I averaged 9.1L/100km combined. It's also important to note that to get the most out of the Si, it's recommended to put in 91-octane premium fuel.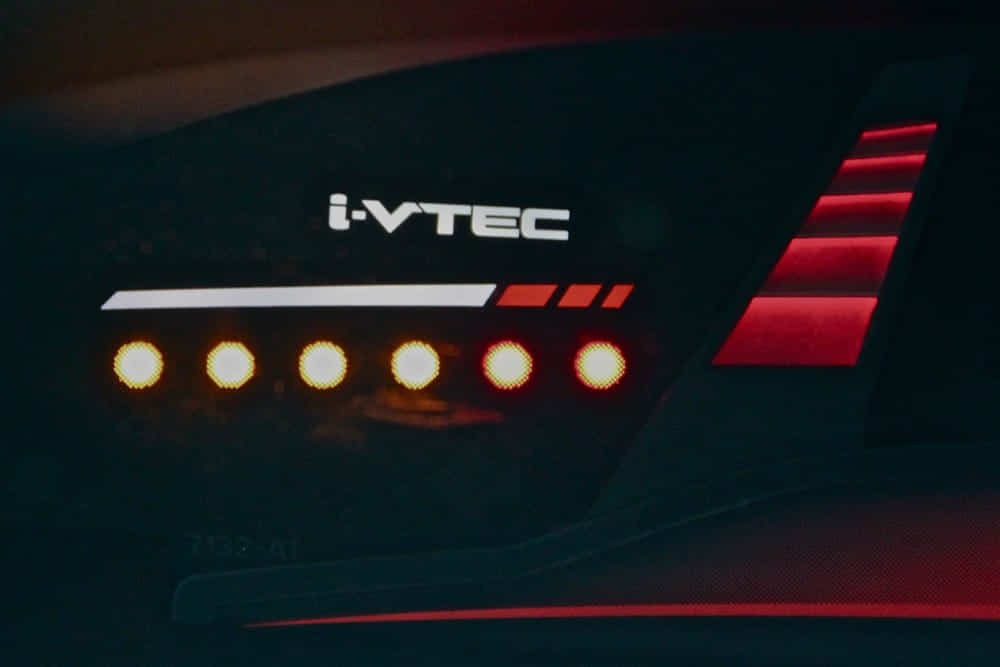 The equipment list on the Si is surprisingly high. They all come with basic power options as well as a sunroof, a GPS navigation system with Bluetooth audio, a 360-watt stereo, and a rear spoiler. A leather-wrapped wheel and shifter are also standard. The seats in the Si (the HFP also comes with red floor mats, also inspired by the Integra Type-R) are sporty and grip you well as you fly around corners. Honda skimped out on putting in heated seats in order to save weight, which I personally think is a load of bollocks. If they really wanted to keep weight such a huge priority, they should have skipped the power sunroof that impedes on headroom for anyone over 6'1.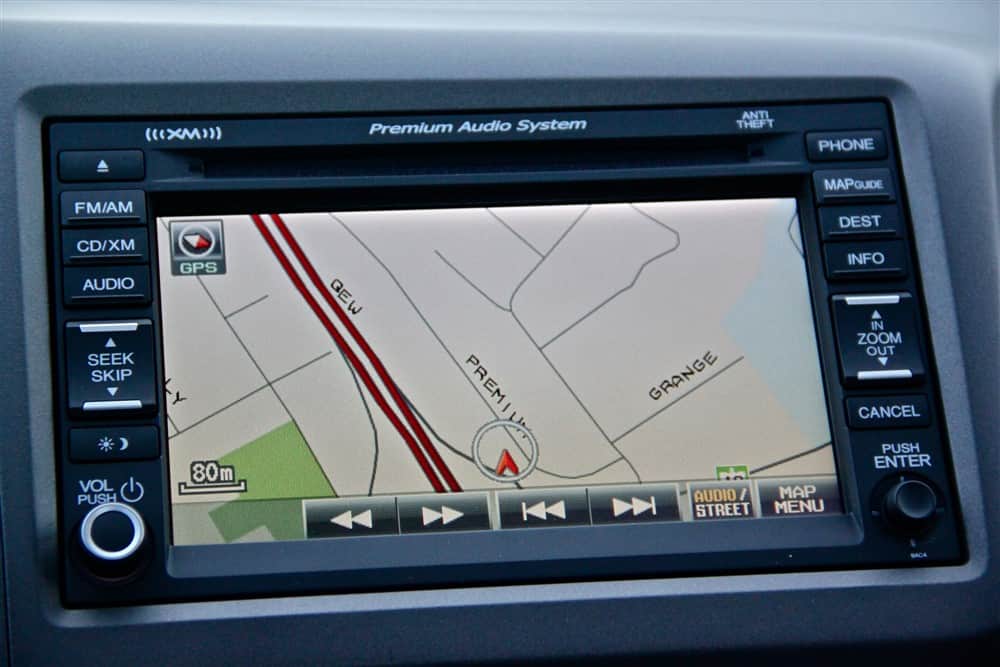 My one true gripe with the Civic Si HFP is the way the thing looks. Taking into consideration the premise that it's supposed to bring out the youth in anyone, it's just too boy-racerish on the roads. It's impossible for anyone to take you seriously when you're driving a two-door Civic with a body skirt kit and gunmetal wheels even if it's this incredible to drive. I understand that the Civic is a tuner favourite, but at this point the sheer amount of attention this thing does get from the street tuner crowd would be a small deterrent in me if I were in the market to buy one.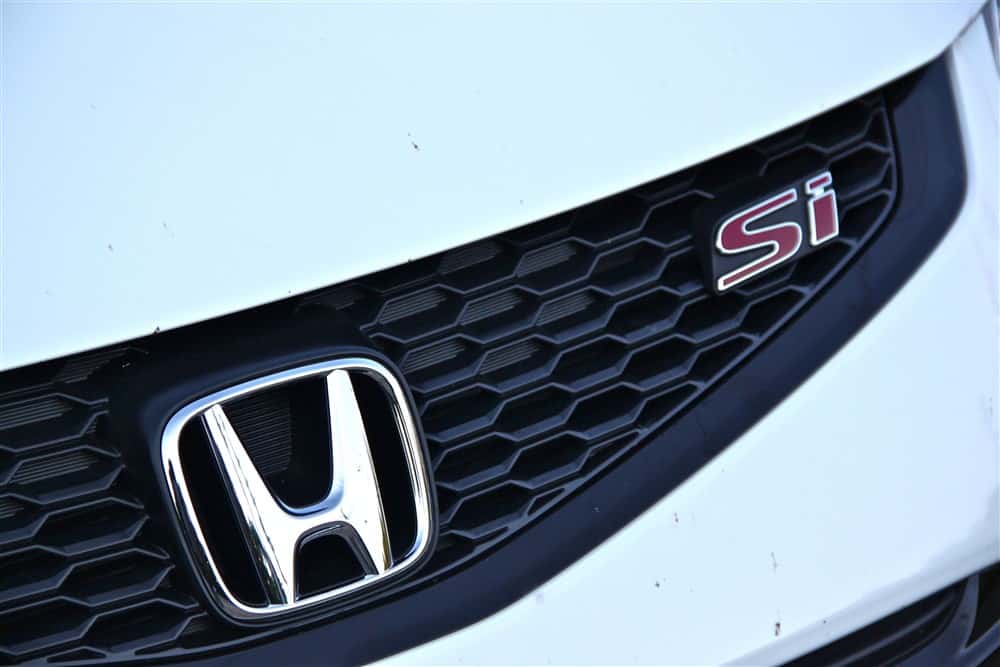 Regardless, I loved this car so much that it's in the running for my personal favourite car this year. Even a regular Si would suffice; few cars under even a $40K price limit would make me as content to be an owner. Come to think of it; my late-model Mini Cooper is getting up there in mileage…
2012 Honda Civic Si HFP Gallery
 See Also:
2013 Hyundai Genesis Coupé 2.0T R-Spec
6 comments