It's the furthest you can get from your grandfather's Buick With Chrysler's full-size lineup having gone rear-drive over the last few years, this new face of Buick is essentially a modern version of what the Chryslers of the late '90s and early 2000s were.
During my younger, far less mature years, I was fortunate enough to own a Chrysler Intrepid R/T. Powered by the 3.5L High-Output motor putting out 250-horsepower and a front-wheel-drive setup, the car was reasonably quick. In those days, I was astonished at how quick and planted the car was. Little did I know that there was an entire world of forced induction, muscle, and rear-wheel-drive out there that I had yet to experience. With Chrysler's full-size lineup having gone rear-drive over the last few years, this new face of Buick, the 2012 Buick Regal GS, is essentially a modern version of what the Chryslers of the late '90s and early 2000s were.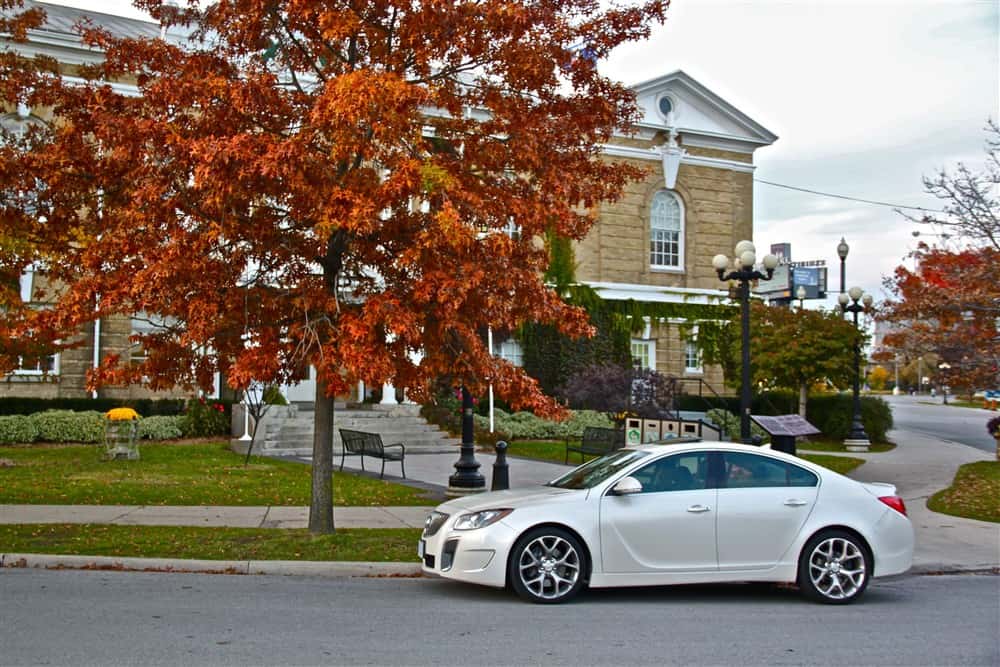 Front-wheel-drive, plenty of horsepower, and a few nice luxury amenities are what makes the new 2012 Buick Regal GS so much similar to my first love. However, with forced-induction out of the turbo-4, it's supposed to be far more efficient than a car of its size should be. Introduced a few years ago as the Opel Insignia in Europe, the new Regal, especially in top-level GS trim, is absolutely stunning to look at. While I personally don't think the styling works on the new Verano, the Regal sits poised with grace whether it's stationary or flying along the highway. The optional 20″ wheels on my top-level GS tester only further enhance the appearance of this elegant sedan.
The 2.0L turbocharged 4-cylinder puts out a healthy 270-horsepower. Naturally, with that much horsepower going straight to the front wheels, the car torque steers like no tomorrow, especially if you push the "GS" button which sets up the suspension and gearing to maximize the potential of the engine. When comparing to a traditional V6, the Regal certainly suffers from a significant bit of turbo lag. Personally, while I love turbochargers (there can never be too much power!), the 6-speed automatic is what certainly holds this Regal back from being an absolute sleeper. Last year I had the opportunity to drive the Regal GS with the 6-speed manual, and I can assure you that it's a different animal altogether.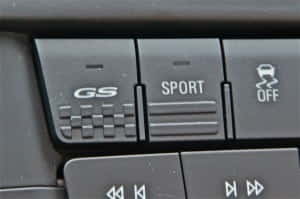 General Motors' logic is; with a turbocharged 4-cylinder powering the Regal rather than a V6, fuel economy is supposed to be marginally better. Unfortunately, even feathering the throttle, I couldn't do any better than 10.8L/100km on the highway. City economy was closer to 14L/100km. Keep in mind, the car was only fed premium 91-octane fuel during its stay with us. In contrast, I regularly observed 8-9L/100km average with my "thirsty" V6 Chrysler even after it had over 200,000km on it. The mileage in the Regal GS is similar to that I observed with the Taurus SHO, which had all-wheel-drive and nearly 100 more horses under the hood.
Quite possibly my favourite part of this big Buick (other than its aesthetics, of course) is the equipment list on it. Priced at a seemingly hefty $45,000, my GS tester came additionally equipped with a power sunroof, premium paint, and the big wheels. This is on top of the fact that the GS already comes standard with leather seats, dual-zone climate control, IntelliLink, and a 9-speaker Harman Kardon sound system that actually sounds infinitely better than the Bose in the Verano I recently drove. This is legitimately the "Tough Guy" Buick and comes equipped accordingly.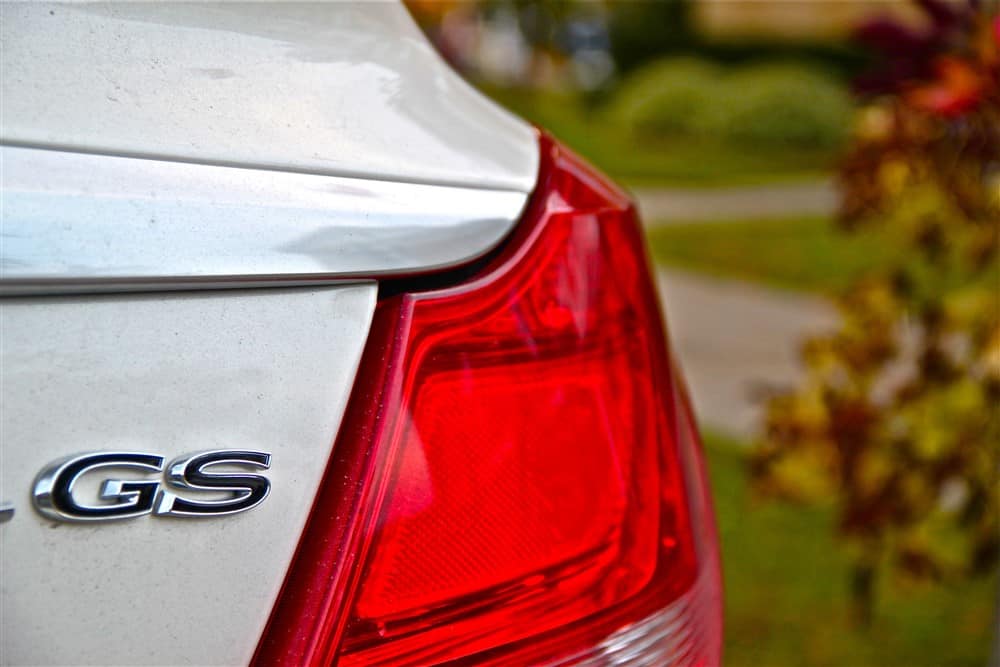 So, does it live up to the GS name? Let's keep in mind that the GS isn't the GNX. This Regal is undoubtedly one hell of a lot better to drive than any other Regal ever. It's loaded up the wazoo with everything you can imagine, and despite not being able to go around corners if its life depended on it, has one of my favourite steering wheel designs currently in production. However, it's not exactly a sport sedan, and behaves as such. The Regal GS is for those who have grown up with the Buick name and feel as though the Malibu or Impala are just far too plebeian. It's worth every dollar they want for it, but for those expecting 3-series driving dynamics, I'd look elsewhere.