The Franken-TT blows the mind of one writerThe simplest way to describe the TT RS is that it's an absolute monster in every way imaginable. Speed, sound, power, and feel? It has it all.
When I had first heard about the TT RS in press releases and such, I'll have to admit, I wasn't overly interested. With Volkswagen Corp. unveiling sportier models of their existing vehicles nearly every hour, I just figured it was another vehicle I'd reserve judgment on until I drove it; and thank the lord I did! The simplest way to describe the 2012 Audi TT RS is that it's an absolute monster in every way imaginable. Speed, sound, power, and feel? It has it all.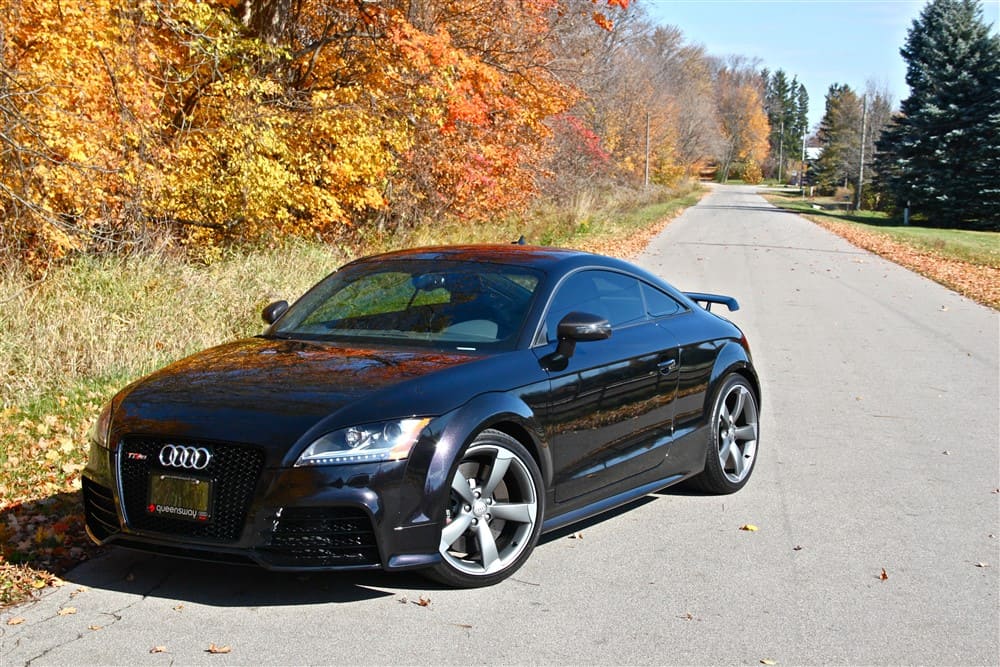 A twist of the key (surprisingly enough, the TT RS has a key rather than Audi's console-mounted start button) fires up the 2.5L turbocharged 5-cylinder engine. With 360 horsepower and 343 lb-ft of torque, this Franken-TT isn't an upgraded GTI by any means. Standard Quattro all-wheel-drive and a 6-speed manual mean that this car isn't playing around. There isn't even a point to getting one with a DSG; as much as I absolutely love that transmission it'd suck the fun out of a car that's describable as truly hardcore. The best part is, cruising on the highway, I actually observed a nice 7.6L/100km. Even in the city, it's not difficult to keep the TT RS around the 11L/100km mark. For a car with 360 horsepower? Absolutely phenomenal.
The shifter isn't exactly as precise as the one in the S5, but the throws are a happy medium between too long and too short, and the clutch travel is just right. Regardless of what gear you're in, putting your foot to the floor causes the TT RS to fly. As an enthusiast at heart, a pet peeve I've had from the automotive industry lately is the fact that cars are getting quieter and quieter. From the TT RS, there's an incredibly perfect-sounding "burble" from the exhaust that announces to the entire vicinity that you have arrived. It's small things like this that add to my love for the car.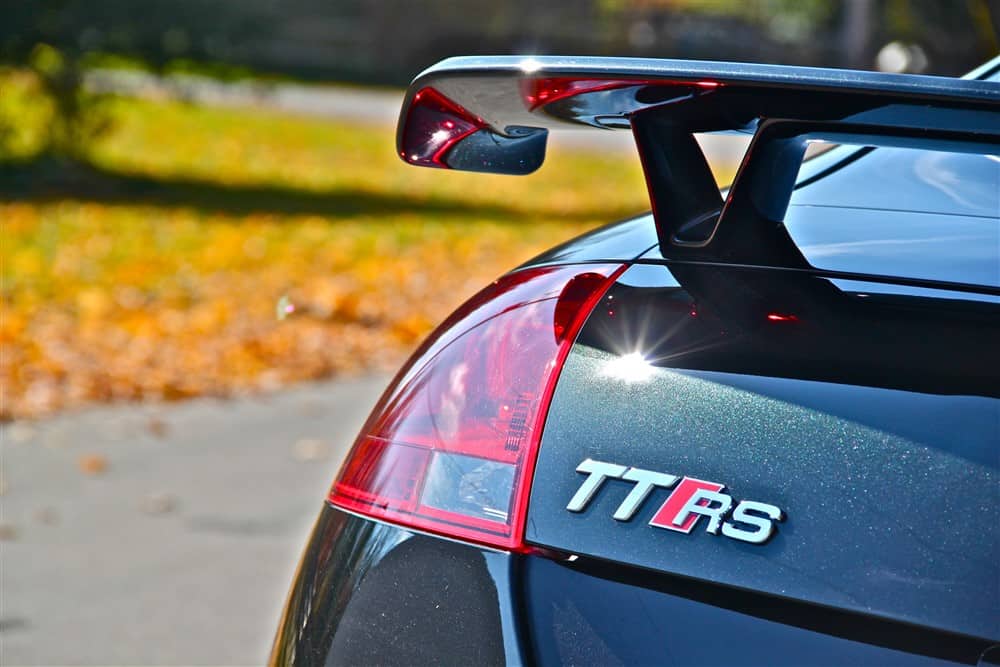 Call it conceited, but a huge part of the appeal of the TT RS is the sheer amount of looks it gets from passerby. Granted, the appearance skirting package and the rather large rear wing make the car look slightly over-the-top, but I personally think it looks great. My tester was equipped with the "Titanium Styling Package", which includes 19″ rotor design wheels, mirrors finished in carbon fibre, and the awesome sport exhaust. People of all ages were checking out the car; it was hard to stop at any traffic light downtown Toronto and not get at least one look, smile, or thumbs-up. I don't know what people thought it was, but I definitely did get a similar feeling driving the TT RS as I did in the yellow Gallardo.
The equipment list on the TT RS is rather strange; while it comes with nearly everything you'd expect in a sports car offered by a luxury manufacturer, it lacks some things you'd expect from an Audi. For instance, the biggest thing that stands out to me is the lack of an intelligent key system. Keeping in mind the TT RS is priced at just under $70,000, in my eyes it's completely unacceptable to have to twist the key to start it; especially considering the more "plebeian" S4 and S5 come with it standard. While the RS has heated seats, there is a noticeable lack of ventilated seats. I'd prefer to have ventilated seats even at the expense of the added weight, because spirited driving in the Franken-TT is going to cause perspiration.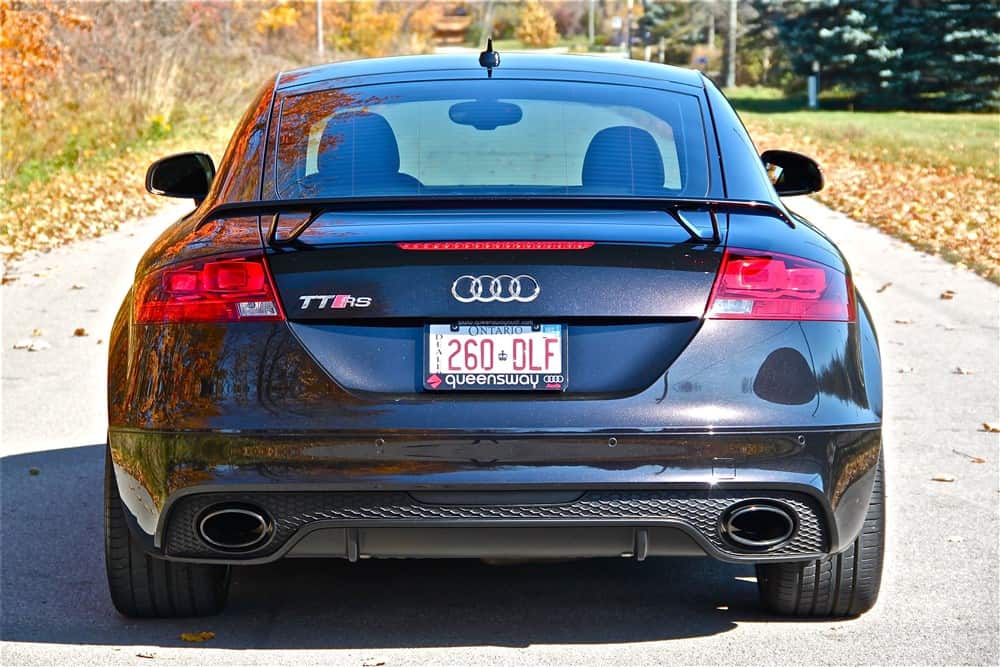 I absolutely love the TT RS. I love it to a point where I actually feel slightly guilty for not having given it more consideration when shopping for my personal vehicle. Sure, the back seats are a joke, and even with Quattro I probably wouldn't want to drive a 360-horsepower squashed Volkswagen Beetle in the winter, but there's just a certain "je ne sais quoi" about this car that makes you fall in love with it. Plus, with an observed 0-100km/h time of 3.5 seconds, it can smoke a Ferrari 360 Modena in a straight line. That's no joke.